Editors handpick every product that we feature. We may earn commission from the links on this page.
20 Products That Helped Me Survive Maternity Leave
Because figuring out how to power through your fourth trimester is almost as hard as labor.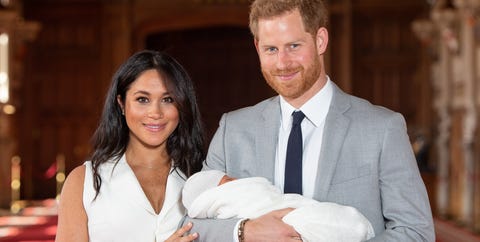 To kick off with a cliché: Having a baby is life-changing. In a matter of seconds (or, in my case, about 48 hours and 39 minutes) you're suddenly responsible for keeping a tiny human fed, clean, warm, adored, well-rested, and entertained. All the while, your body is a wreck, your hormones are raging, and your boobs ache. And then, suddenly, you're sent home from the hospital, baby-in-car-seat and discharge papers in-hand as you wave good-bye to your doctor and the incredible nurses who snuck you extra mesh underwear and taught you the art of swaddling a fragile baby. You love your little one more than you thought was even possible. But still, it's all pretty chaotic—and it's a relief to return to a house stocked with essentials (crib, stroller, baby monitor, etc.), as well as a handful of products that make your life easier.
Every kid is different, and so is every mama. But these 20 products helped me stay comfortable and sane while on maternity leave this past summer—and I hope they do the same for you.
This content is created and maintained by a third party, and imported onto this page to help users provide their email addresses. You may be able to find more information about this and similar content at piano.io