What It's Really Like to Have Big Breasts
A well-endowed playwright confesses how she really feels about her rock-star rack.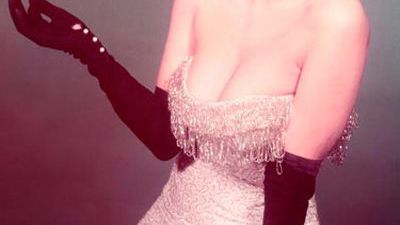 (Image credit: Silver Screen Collection/Getty Images)
From the day they popped on the scene in the fourth grade, my breasts have been fodder for commentary. Everywhere I go, friends and strangers discuss them freely, as if they were a clever fashion accessory I picked up at Barneys, and not a part of my body.
Women tell me how lucky I am — how they've always wondered what it's like to have big breasts. I tell them to be thankful they don't know. When you have an E cup there is no 'up' in their keep. They're heavy and you're always one wrong support garment away from being a National Geographic pictorial. To this they unanimously respond with, "Oh, but guys must love them."
And, yeah... they do. Men stare and then stare some more. On a flight to Madrid I got up to stretch my legs when an adorable old gentleman came shuffling up the aisle. He paused in front of me, took a good long look at my rack, and announced, "Ostia! Spain could win the World Cup with that pair!" This enthusiasm isn't limited to straight men. All my gay guy friends try to touch my breasts. I'm constantly slapping their hands away with a warning, "If you wake the girls up, you're going to have to follow through with a serious play date — so stop it." It's a fascination that was lost on me until I figured out breasts are a symbol of nourishment. I suppose there is something comforting about them.
But mostly they're a pain. A stylist, dressing me for an event, once grabbed my bra straps and sighed, "I have no idea what to do with these!" And neither did I. I still don't know what to do with the back pain, the draconian undergarments, and the running commentary. Reduction surgery seemed to be my only choice.
Eager for picture-perfect breasts, I dove into researching my medical options — but, much to my surprise, an argument for keeping them started to build in my mind. I like that my breasts balance out my bodacious Cuban bottom, giving me the hourglass shape I'm rather happy with. Yes, I've had to wear a bra since nine, but now, I'd feel naked without one. Plus, in order to keep them perky I'd need to get implants and it would drive me up the wall to have something manufactured under my skin. I end up returning almost every purchase I've initially been on the fence with, and these could just get expensive.
Ultimately all I want is to own my breasts. I want to be comfortable with how they look and feel regardless of what anybody else says because I'm thankful they're natural and healthy. Is having someone else cut them the only way for me to claim them? I'm not sure. But for now, I'm going to switch to V-necks and rock on with my natural gifts — if for no other reason than they are mine.
Carmen Pelaez is a playwright whose works include Rum & Coke and Mariposas.
Marie Claire email subscribers get intel on fashion and beauty trends, hot-off-the-press celebrity news, and more. Sign up here.