Is Your Birth Control as Safe as You Think?
Since NuvaRing hit the market, more than 700 women have filed lawsuits, claiming it has caused potentially life-threatening blood clots. The battle may change the way millions of women prevent pregnancy.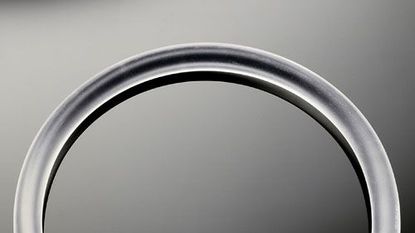 (Image credit: Richard Pierce)
Christen Childs woke up on September 12, 2009, in the pitch dark of early morning with what she thought was a pulled muscle in her leg. She reached down to massage the cramp, trying to fathom how her left calf could be so achingly sore when she hadn't made it to the gym in weeks. This was a Saturday — by Monday, her leg was swollen and hot, and when she tried to stand, jolts of pain shot up to her spine. She consulted her brother-in-law, a doctor, and he told her to go to the ER immediately. He suspected what an ultrasound would confirm: Childs, 26, had a blood clot in her leg — left untreated, it could kill her. "When the doctor diagnosed me, I started crying," she says. "I was stunned by how close I had come to dying."
Death would come closer still. Later that day, the clot broke apart and traveled to her lungs. Straining to breathe, she remained bedridden in the intensive-care unit as blood thinners were injected into her stomach four times a day for six days. By the following weekend, she was released, instructed to return weekly for hematology checks to make sure new clots hadn't formed. Meanwhile, her doctors ran a battery of tests to figure out what exactly went wrong. After all, Childs didn't have any of the risk factors associated with blood clots: She didn't smoke, wasn't overweight, and had no family history of clots. After six months on blood thinners, Childs was finally back to her old self, with one exception: Her doctors wouldn't let her go back on NuvaRing, her birth control, which they determined was the likely culprit behind her near-fatal illness.
NuvaRing is one of the world's most popular forms of non-pill birth control, and recent data indicates that more than 5.5 million prescriptions were written in the U.S. in 2010, according to IMS Health, a health-care information company. But in recent years, serious questions have arisen concerning its safety. To date, almost 1,000 cases of possible NuvaRing-related blood clots have been reported to the FDA, and more than 700 women in the U.S. are currently suing Merck, NuvaRing's manufacturer, for downplaying its health risks. Most of those lawsuits have been consolidated into a massive, multidistrict federal case that's expected to go to trial in Missouri next year. The NuvaRing case is being closely watched by physicians and the pharm industry. If the litigants persuade a jury that Merck undersold the device's risk for blood clots — a big if, to be sure — it could have far-reaching consequences for several contraceptives on the market.
• When it was approved by the FDA in 2001, NuvaRing became the world's first vaginal birth-control ring. Inserted just once a month, it dispenses hormones directly into the bloodstream. Unlike oral contraceptives, which require taking a pill the same time every day, NuvaRing is marketed as a pill-free, no-muss/no-fuss alternative. Just pop it in and forget about it (the ring remains in for three weeks and comes out for a week during your period). That pitch clearly resonated with women. Last year, NuvaRing generated $559 million in international sales for Merck.
It's worth noting that all hormonal birth control with added estrogen carries a risk of blood clots. In the 1960s, the estrogen used in the earliest pills raised the risk of clots more than ninefold. A decade later, a second generation of pills containing a much gentler dose of the hormone, coupled with the synthetic hormone progestin, had been developed. Though these second-generation pills are effective and safe, drugmakers have sought new forms to market as better able to control conditions like facial hair and acne. NuvaRing contains a version of the third-generation progestin desogestrel. There's even a fourth-generation progestin, said to alleviate symptoms of PMS; it's the essential component of Yaz and Yasmin, two top-selling oral contraceptives.
The problem? Some researchers say third- and fourth-generation contraceptives — including those containing desogestrel — raise the risk of blood clots without adding any benefit. In 2007, the consumer watchdog group Public Citizen petitioned the FDA to ban oral contraceptives containing desogestrel. Although NuvaRing wasn't named in that petition because it was still fairly new, the director of Public Citizen's Health Resource Group, Dr. Sidney Wolfe, reached an unequivocal conclusion: "We've told people not to use these drugs and have advised women that the safest contraceptives are the older, second-generation ones." The FDA didn't act on Public Citizen's claims, even though during its own review process, the agency concluded that NuvaRing's label should "clearly reflect safety concerns about an increased risk" for blood clots.
In 2009, the British Medical Journal published two investigations of desogestrel and fourth-generation progestins that seemed to bolster critics' concerns. Both studies found that women taking third- and fourth-generation pills were almost twice as likely to get a blood clot than those who took second-generation contraceptives. Frits Rosendaal, Ph.D., an epidemiologist at Leiden University Medical Center in the Netherlands who has contributed to more than a dozen scientific papers on desogestrel, coauthored one of the studies that found a higher risk for clots in NuvaRing than in second-generation birth control. "To me, it's incredible that [Merck] used desogestrel and not a second-generation progestin. Why not go for the one with the lowest risk?" says Rosendaal.
But Merck and other scientists dispute claims that NuvaRing poses a higher risk than other contraceptives. In NuvaRing's product information pamphlet, Merck acknowledges the findings, but adds, "Data from additional studies have not shown this twofold increase in risk. It is unknown if NuvaRing has a different risk of [blood clots] than second-generation oral contraceptives." That position infuriates NuvaRing's critics. "Nine years after the product was put on the market, they still say the risk is unknown. To say, 'We just don't know' is not sufficient," says Thomas Lamb, a North Carolina — based attorney whose firm represents more than 50 women around the country who have filed suit against NuvaRing, Yaz, and other third- and fourth-generation contraceptives.
Among those wanting answers is Robert Bozicev, 37, of Tom's River, New Jersey. His 32-year-old wife, Jackie, had begun using NuvaRing shortly after the birth of their daughter in 2007. One Friday morning, as he stood in the kitchen making breakfast for their two kids, he heard her puttering about in their second-floor bathroom. As she was about to step into the shower, she called his name. He answered her, preoccupied with their son, 2, who was demanding another waffle. After she cried for him a second time, barely able to get out his name, he dashed upstairs and found her on the floor, unable to breathe. "She was in a lot of pain, rolling around, trying to get onto her stomach," he says. "My son was there, watching the whole thing." To his horror, Jackie started turning blue.
When an ambulance arrived, emergency techs tried to restart her breathing. Bozicev was gripped with terror. Doctors continued to try to revive her in the hospital but eventually had to give up. She died that day. The cause of death: massive pulmonary thromboemboli due to deep vein thrombosis. In other words, she died from a blood clot. Anxious to learn more about what had happened, Bozicev searched online and came upon reports linking NuvaRing to an increased risk of clots. Knowing Jackie had been healthy before she started using the device (she wasn't overweight and didn't smoke), Bozicev concluded that NuvaRing was to blame, and filed a wrongful-death suit against Merck in March 2008. "Even to this day — and this is three and a half years later — I still can't believe it happened," he says. Jackie's clothes remain in her closet. He is too heartbroken to take them out.
NuvaRing isn't the only pill-free contraceptive beset by litigation. When Ortho Evra hit pharmacy shelves in 2002, it was the first birth-control patch of its kind. Its selling point: Simply slap a Band-Aid-like adhesive on your arm, stomach, or back each week. Within two years, sales had swelled to nearly $400 million. But soon after, studies emerged indicating that the blood concentrations of estrogen in Ortho Evra users might be much higher than previously thought, resulting in a greater risk of clots. That's when the lawsuits piled up. In November 2005, Ortho Evra, under an agreement with the FDA, added a black-box warning to its packages stating that patch users are exposed to roughly 60 percent more estrogen than the typical pill user, resulting in a potential "approximate doubling of risk of serious blood clots." The warning also stated that the risk might not increase at all, but it was still enough to scare off doctors. By year-end 2010, Ortho Evra's sales had fallen 69 percent to $124 million.
Merck, hoping to avoid a similar fallout, is standing by its product. "The decision was made to use this particular form of progestin [in Nuva Ring] because of the long history of safety and efficacy," says Dr. Michelle Vichnin, one of Merck's medical directors. When contacted by Marie Claire regarding the pending lawsuits, a Merck spokesperson stated: "The company intends to defend itself against these lawsuits." Possibly helping their case: In March 2010, researchers from the Cochrane Collaboration, a respected international organization that reviews published scientific data, analyzed 10 randomized studies of NuvaRing involving 3,000 women. They found that only two women in the study group developed clots, and one was later found to have a genetic risk.
Often lost in the discussion is just how unlikely the average healthy woman's chances of getting a blood clot are, whether she takes a second- or third-generation birth control. The risk of blood clots for women on a desogestrel-based contraceptive is about 30 out of 100,000, according to some studies — still less than half a percent. You're more likely to get struck by lightning over the course of your lifetime. And that risk is still severalfold less than that of a woman who is pregnant or postpartum. Another issue undermining the claims against Merck is the scope of prior studies, which didn't look at a large enough pool of NuvaRing users, according to Dr. Andrew Kaunitz, a professor at the Department of Obstetrics & Gynecology at the University of Florida in Jacksonville. (Kaunitz consults for several pharmaceutical companies, including Merck.) To investigate the effect of something so marginal, he says, scientists need to conduct much bigger studies on women who do not have any known risk factors for clots. "When you're looking at rare events, even small biases can throw off your findings," says Kaunitz.
Larger studies are on the way. Merck is currently underwriting a massive trial of some 30,000 NuvaRing and pill users — the largest, most comprehensive study of the contraceptive to date. The company says it expects to publicize results next year. "The study was started because we wanted to answer questions that were being discussed in the medical community," says Merck's Vichnin. Meanwhile, all eyes are on the impending litigation against fourth-generation pills like Yaz and Yasmin, also under fire for their potential blood clot risks and set to go to trial in September.
So what should NuvaRing users do in the meantime? Don't be afraid to ask your doctor questions about which birth control is right for you, given your medical history and lifestyle. There are close to 100 oral and pill-free contraceptives on the market today, yet many women take whatever their gynecologist recommends, no questions asked. Says epidemiologist Rosendaal, "It's not like there aren't options."
Clot Control
A healthy woman's risk of a blood clot increases dramatically if she takes birth control with estrogen. Here's what you need to know to diagnose and prevent a clot:
• What is a blood clot? A tiny buildup of platelets and blood plasma proteins caused by decreased blood flow to the lower extremities. Pregnancy, obesity, or being squashed like a sardine on a flight to Hong Kong all allow blood to pool, which can lead to a clot. On top of that, estrogen from oral contraceptives increases the levels of four of the blood's 12 clotting factors, making clots more likely, says Barbara Dehn, a nurse practitioner with the Women Physicians OB/GYN Medical Group in Mountain View, California.
• Telltale symptoms: Cramplike leg pain and red, swollen, or warm skin. Chest pain, shortness of breath, and heart palpitations may signal a pulmonary embolism (meaning a piece of the clot has broken off and traveled to the lungs). If you have any of these symptoms, get to the emergency room. Doctors will give you blood-thinning drugs; in an extreme emergency, you'll get an injection of a "clot-busting" drug like TPA (tissue plasminogen activator).
• Preventive measures: Drinking 8 ounces of water every two hours when on a plane will make a clot less likely. And do five minutes of toe raises or calf flexes every hour while traveling, says Dr. Mark Melrose, an emergency room physician and cofounder of Urgent Care Manhattan, a walk-in medical practice in New York. If you're pregnant or have had a clot before, wear support stockings (thick, tight panty hose that encourages circulation). And don't smoke — it increases the risk by a factor of nine, according to one study.
• Genes count. Get a "clotting workup," a blood test to detect inherited clotting disorders like factor V Leiden or a protein C or S deficiency. The conditions are rare, but if a family member has had a clot, get tested. (It costs about $200 if your insurance doesn't cover it.) Dehn recently told a patient whose sister had had a clot-related stroke to take the test before starting birth-control pills with estrogen. It turned out she had factor V Leiden, an inherited clotting disorder found in, on average, 5 percent of Caucasians; 2 percent of Latinos; and 1 percent or fewer of African-Americans, Native Americans, and Asians. She chose a different birth control, totally "blown away she could've put her life at risk," says Dehn. — Sophia Banay Moura
Celebrity news, beauty, fashion advice, and fascinating features, delivered straight to your inbox!