Editors handpick every product that we feature. We may earn commission from the links on this page.
19 Apartment Essentials for Your First Place Without Roommates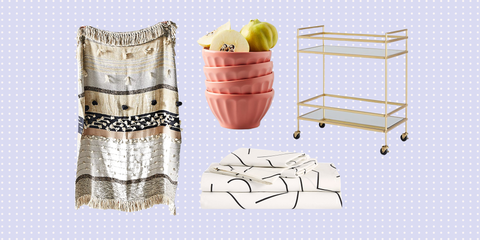 Amid the incredible excitement of moving into your own place for the first time is the sweet, sweet realization that you don't have to compromise your #aesthetic for somebody else's poor taste in throw pillows. It's also the perfect opportunity to start fresh with the basics—and yes, I'm talking the true basics. While some people (yes, me) consider a coffee maker an apartment necessity, it's more important to take care of mainstays, like a mattress or dishes, first. To make the hunt a little less overwhelming (moving can be so stressful!), we've selected 19 chic-but-practical apartment essentials, below, made for compact spaces...like your new studio apartment. Once you've invested in these, then we can discuss that deluxe Keurig.
This content is created and maintained by a third party, and imported onto this page to help users provide their email addresses. You may be able to find more information about this and similar content at piano.io