Woman Shares Disturbing Selfie After She Was Punched By The Man Who Groped Her
Prepare to be pissed off.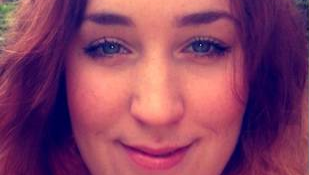 (Image credit: Archives)
Warning: This story will shock and SERIOUSLY enrage you. During a community event outing, a British woman named Mary Brandon suffered nasty blows to her face after defending herself against invasive and inappropriate touching at the hand of a stranger.
At the bustling Notting Hill Carnival in London, a man grabbed Brandon's backside in the crowd. She responded immediately by pushing him away, exercising her "right to tell a man to stop touching my body without my permission," according to a Facebook post she published following the incident. The assailant wasn't happy with her reaction to his unwanted to advances, so in retaliation, he punched her in the face, leaving her with bruises, cuts, and swelling.
The saddest thing, Brandon found, was that when she discussed the episode with her friends, the conversation turned to whether or not women should stand up to attackers in order to protect themselves. After her experience, it's her hope that a woman will always defend herself and her body. "I'd take a punch again from this loser or any other loser who thinks they can treat women like this," she explained.
Brandon's graphic photo soon went viral after being published to Facebook. It has been shared thousands of times, and the police are looking further into the case. Hopefully justice will be brought to this creep—and at the very least, Brandon's message will be spread to women everywhere.
Related:

Sexual Assault Survivors Speak Out Against Campus Rape

The Latest Campus Sexual Assault Data is Concerning
Photo via Facebook/Mary Brandon
Diana is a producer at ELLE.com. She previously wrote for MarieClaire.com. Diana is a Syracuse grad and a Chicago native, and therefore a pro at dealing with cold weather. She's also an Anglophile, which means she love all things British—especially Downton Abbey, London, and Will and Kate (and Prince George!)