Mend: Handmade Bags with a Story
Meet the 22 women "on the Mend," improving life after war with these pretty goods.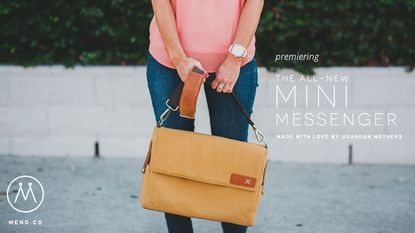 (Image credit: Marie Claire)
A socially responsible product line created by Invisible Children, Mend (opens in new tab) wants to tell the story of 22 Ugandan mothers whose lives were turned upside-down in the Lord's Resistance Army (LRA) conflict.
Many of the Mend seamstresses escaped life as a captive child soldier or wife to LRA commander, only to return to a new life of ostracism due to former affiliation with the rebels.
By providing skill and personal development training, Mend provides their seamstresses the means to craft high quality bags (opens in new tab) — ranging from messenger bags to totes — that are sold internationally, each with the name and story of its maker. Online profiles, bios, and photos shed light on the journeys of these women and how they are 'on the Mend.'
"Now they are able to not only earn an income to provide for their families, but they are also being trained and investing their income," says Director Jared White. "Mend is changing the lives of African mothers who were greatly affected by a war that was in Uganda for over two decades."
For more information, head to Mend.co (opens in new tab).