We Have Another Woman in the 2016 Presidential Race
Carly Fiorina announces her bid.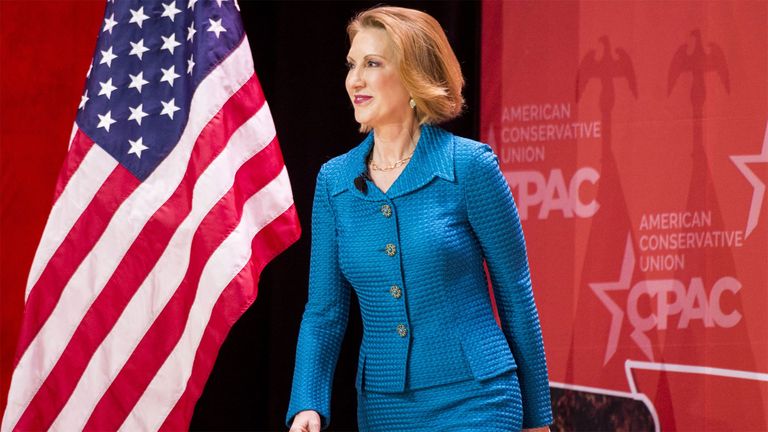 (Image credit: Getty Images)
Another candidate has just entered the presidential race, and she's made it very clear she's gunning for Hillary.
In a video announcing her run, former Hewlett-Packard CEO Carly Fiorina plays up her Washington outsider-ness, switching off a Clinton TV spot before differentiating herself from the "professional political class."
"[Our founders] believed that citizens and leaders needed to step forward," Fiorina said. "We know the only way to reimagine our government is to reimagine who's leading it."
Fiorina is one of the first female candidates to seek the Republican Party's nomination, following Michele Bachman and Elizabeth Dole. Learn more about the new candidate below!
You should also check out:
Hillary Clinton Is Officially Running for President
Sarah Palin Is "Interested" in Running for President in 2016