New College Campus Sexual Assault Legislation Passed the California State Senate
A step in the right direction.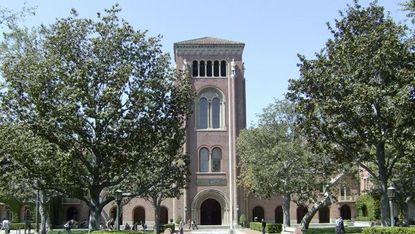 (Image credit: Getty Images)
Marie Claire Newsletter
Celebrity news, beauty, fashion advice, and fascinating features, delivered straight to your inbox!
Thank you for signing up to Marie Claire. You will receive a verification email shortly.
There was a problem. Please refresh the page and try again.
New legislation passed in California Thursday will require the state's colleges and universities to better address campus sexual violence. The bill, SB 967, led by Senators Kevin de León and Hannah-Beth Jackson, will require these schools to adopt consistent survivor-centered sexual assault response policies and protocols that follow best practices and professional standards.
De León (D-Los Angeles) highlighted the need for the new bill due to college sexual assault crisis across the nation, noting that the federal government is currently investigating 55 colleges and universities — though that number has since increased to 60. "SB 967 will change the equation so the system is not stacked against survivors by establishing an affirmative consent policy to make it clear that only 'yes' means 'yes'," De León said.
Jackson (D-Santa Barbara) further referenced the recent events in Isla Vista, confirming the need to address misogyny on campuses, and that California is moving from a culture of acceptance to one of "no excuses." She said, "No excuses for rape. No excuses for blaming the victims of rape. No excusing for not supporting these victims. And no excuses for colleges and universities turning a blind eye to the problem of campus sexual assault and violence."
The legislation also requires colleges and universities to develop policies that protect the confidentiality of their students, to implement comprehensive prevention programming, and to enter into partnerships with existing campus and community-based organizations, such as rape crisis centers.
This legislation will next be heard by the California State Assembly.
Watch video footage of the bill introduction press conference here:
Celebrity news, beauty, fashion advice, and fascinating features, delivered straight to your inbox!