Small Business Owners Are Cautiously Optimistic, but Continue to Face Plenty of Challenges Ahead, According to Bank of America
The 2022 Bank of America Women & Minority Business Owner Spotlight offers a look at the state of small businesses and the resources they need to thrive.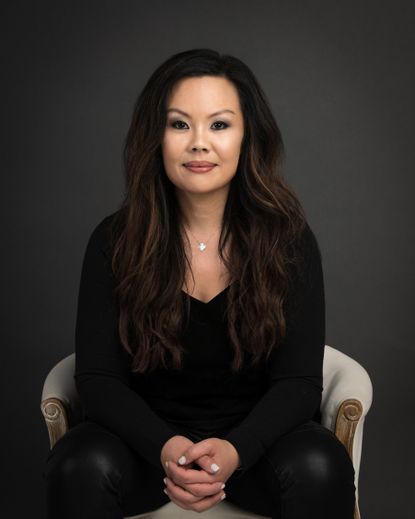 (Image credit: Bank of America)
Marie Claire Newsletter
Celebrity news, beauty, fashion advice, and fascinating features, delivered straight to your inbox!
Thank you for signing up to Marie Claire. You will receive a verification email shortly.
There was a problem. Please refresh the page and try again.
Small business owners have some reasons to celebrate: In a post-quarantine environment, local economies are starting to bounce back thanks to increased consumer spending. But there are reasons to be cautious, too: rising operational costs from inflation, the state of the economy, and supply chain delays are just a few of the potential worries for entrepreneurs.
Bank of America has just released their 2022 Women & Minority Business Owner Spotlight that highlights challenges and opportunities facing these small business owners right now. "Even though they feel the economic environment is a little bit better, there are still high levels of concern for a variety of factors," says Carol Lee Mitchell, Head of Strategy for Small Business, Specialty and Consumer Vehicle Lending, Bank of America. "But what I love, and what I think is most interesting, is that the data also shows that many small business owners believe revenue and sales are going to go up."
Small businesses can provide critically important goods and services to their local communities, and Bank of America has a long history of providing thought leadership, resources, tools, and support to help them be effective.
Assessing the State of Small Businesses in 2022
In 2021, people started a record number of small businesses—a 53 percent jump relative to 2019, according to Census data, and an estimated 40 to 50 percent of those were women. That number may only continue to grow, as workers focus on flexibility and income priorities, not to mention passion projects and filling in gaps they see in their own communities.
Bank of America's report shows that, over the next 12 months, 83 percent of business owners plan to obtain funding for their business. Even though the United States is in the midst of a labor shortage, hiring plans are up significantly, reaching their highest levels since 2016. Over half of the women surveyed felt they had to work harder than their male counterparts to succeed, and around 29 percent believed that they would never have equal access to capital. With this in mind, Bank of America remains committed to providing tools and resources to help.
The Women & Minority Business Owner Spotlight is just one aspect of Bank of America's work to help give entrepreneurs the resources they need. As Mitchell explains, "We take practical issues that business owners are facing, then we gather it, digest it, summarize it, publish it, and get tips and tricks and tools for them. Business owners don't have to go through the same cycle and learn the hard way, but rather learn from the community in advance."
How Bank of America Can Help Small Business Owners Into the Future
Bank of America banks one out of every three small business owners in the country, and they're the number one lender for small businesses. During the pandemic, they developed a "high-tech high-touch" strategy, with local bankers in the field and a variety of digital solutions available to help business owners simplify and grow.
Bank of America is also the largest investor in community development financial institutions (CDFI), i.e., partnerships that enable Bank of America to have the network to provide access to capital for minority- and women-owned businesses. In partnership with Seneca Women, the Access to Capital Directory for Women is a comprehensive database designed to help women entrepreneurs learn about sources of funding, including equity, loans, and grants.
With improved technology and resources, they've made it easier for clients to get in touch whenever they need assistance. They've also released new products and services, ranging from access to grants and lending options to online payment and merchant services to provide access to small business funding and cash flow solutions. This includes their new down payment grant program in key markets as well as financial literacy curricula via partnerships such as the Bank of America Institute for Women's Entrepreneurship with Cornell.
Bank of America also has a free Small Business Resources site, which is packed with business fundamentals that small businesses can lean on. For example, Mitchell notes that some entrepreneurs struggled with retaining employees during the pandemic, so in addition to providing personalized advice, Bank of America shared and published content like the 2022 Workplace Benefits Report on how other small business owners are addressing attrition and retention—specifically ideas on how to incentivize and maximize benefits for employees, including with flexible work arrangements.
All this, plus active communication and resources, means bankers are in constant contact with their small business clients. "In our experience, as much as women and minority entrepreneurs love the operational side of their business, they also love the process of learning, sharing knowledge, participating in the community, getting better, advancing, and helping others," says Mitchell. "We very much view ourselves in an advisory role: We provide guidance and a platform for research and tools."
So, whether you're starting a small business, planning to grow, or have a more mature business with new business needs, "we have products and services that support you, with advisors who can help you navigate through all aspects of the business journey," says Mitchell. "It's a privilege for us to do that. That's what we do. And we want to continue to foster this environment where women business owners and minority business owners think of us as the first place to go when they have questions."
During Women's Small Business Month, if you're a small business with questions about a current challenge, Bank of America has powerful digital tools, resources, and content. Go here to learn more.
©2022 Bank of America Corporation. All rights reserved.
Celebrity news, beauty, fashion advice, and fascinating features, delivered straight to your inbox!