Top 10 Must-Have Beauty Imports
One of the best things about traveling to other countries is scoping out the local beauty goods.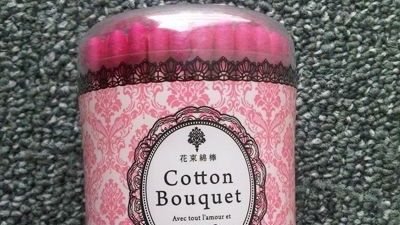 (Image credit: Marie Claire)
One of the things I look forward to most when traveling to other countries is scoping out the local beauty goods — traditional makeup, rare perfumes, eclectic hair styling secrets. Before L'Oréal wisely started selling its French hairspray, Elnett, stateside, I'd hear stories of stylists smuggling back suitcases full of it from their trips abroad (the mist-fine formula has incredible hold, yet never flakes). And before sending me off on my last trip to Paris, my editor-in-chief handed me her personal wish list of pharmacy finds — things she'd fallen in love with but still couldn't buy at home (even online!). Here, my top 10 must-haves from around the globe:
1. Biafine ointment. Available in French and Italian pharmacies, it's a savior for sunburned skin.
2. Bioderma Crealine H2O makeup remover from France. You'll find it backstage at every fashion show. It's a super-gentle makeup remover that feels just like water on the skin. And it doesn't leave your skin stripped or greasy.
3. Cytol-Nat Centella Cream. A French staple for redness and sensitive skin. You can use it on the face and body.
4. Flavo-C Serum. A superb skin-smoothing serum also from France.
5. Homeoplasmine ointment from France. It's like Elizabeth Arden 8-Hour Cream (great for glossing eyelids and lips), but a tube costs less than 2 Euros.
6. Hot pink cotton swabs. You can get black cotton swabs in every Family Mart in Tokyo (Japan's version of 7-Eleven), but I found these over-the-top pink ones in Tokyu Hands department store in Shinjuku.
7. Pantene Black Sesame Shampoo and Conditioner from Japan. The black sesame gives my dark hair extra shine.
8. Crème Benamôr from Portugal. A favorite of Portugal's Queen D. Amelia, this light formula was first made in the 1920s, and the draw for me is in the pretty packaging as much as it is in the ultra-light formula.
9. Bulgari UV Gem SPF 50 from Italy. An incredibly light sunblock for the face that leaves skin with an even matte finish.
10. Lucas' PaPaw ointment. Cate Blanchett turned me on to this when I interviewed her once — she uses it on herself and her kids. But every Aussie I meet seems to have a tube in her bag. It's great for scrapes, skin irritations, and as a nourishing lip balm.
For more international beauty finds, check out Marie Claire's September issue: "Beauty Passport" on page 118 and "Foreign Beauty Report: Bali" on page 264.
Marie Claire email subscribers get intel on fashion and beauty trends, hot-off-the-press celebrity news, and more. Sign up here.