Editors handpick every product that we feature. We may earn commission from the links on this page.
20 Eyeliner Styles More Interesting Than the Classic Cat Eye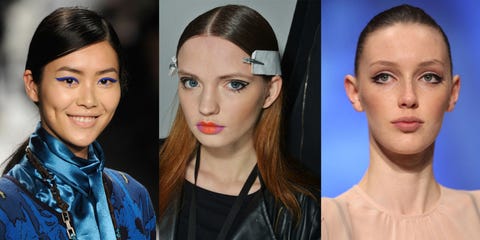 Design by Dana Tepper
Getty Images
Though the universally-loved feline flick is without a doubt one of the most flattering eyeliner shapes for your face, the beauty trends of the past few years have cleared a path for so many different ways to highlight your eyes. See all the great shapes, ahead.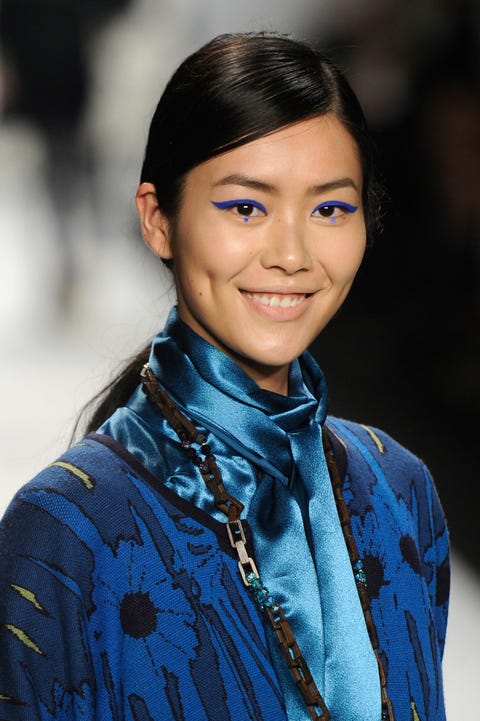 Eye Dots
If you're already going for a graphic color like cobalt blue, add a touch of whimsy by dropping a dot beneath each eye.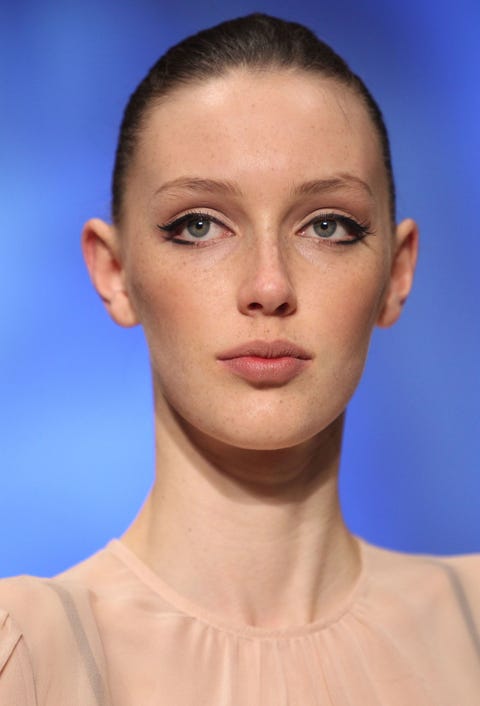 Just Along the Corners
When you want your eyeliner to do what the best mascaras aim to, apply liner just along the corners of your eyes to imitate lengthier lashes.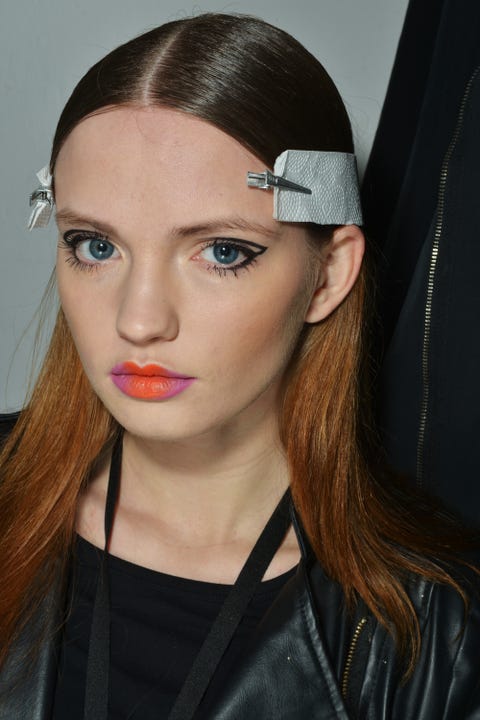 Stenciled Cat Eye
For a style that resembles your favorite feline aviators, create the outline of a cat-eye without filling in the lines.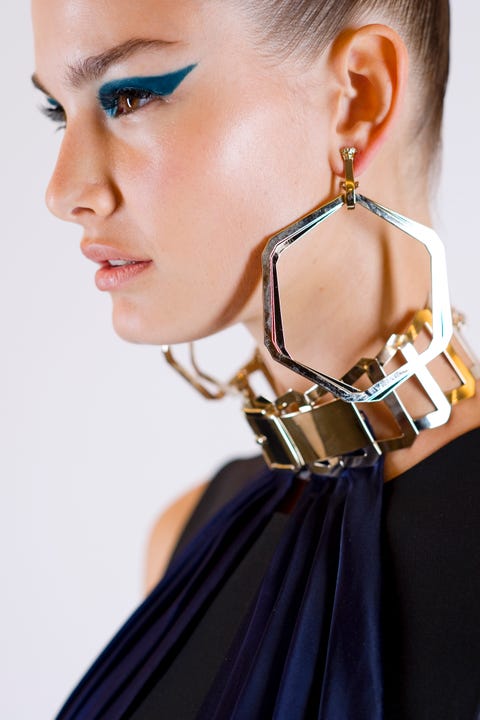 '80s Shades
Opt for a bold jewel-toned eyeliner (we love Stila's Stay All Day collection) when you want to bump your liner game up...several notches.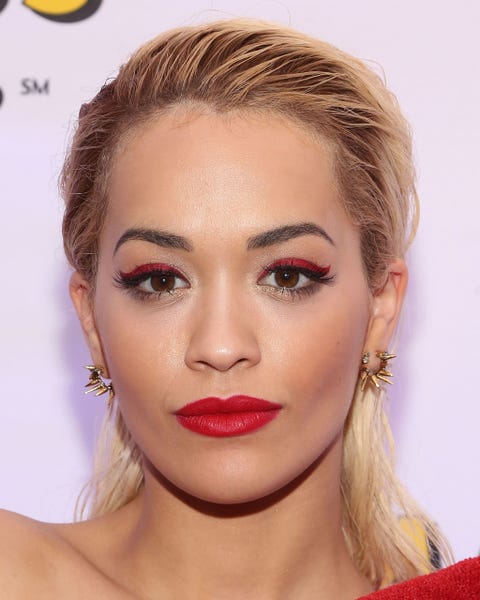 Double Liner
A more dramatic cat eye look? Two layered on top of one another for a multi-colored va-va-voom effect.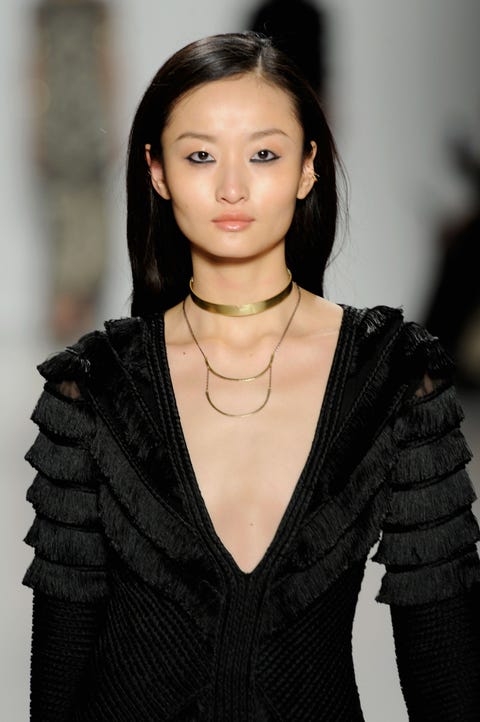 Under Eye Liner
Take a note from the goths: a darker take on the winged liner is to try lining in kohl black beneath the eyes.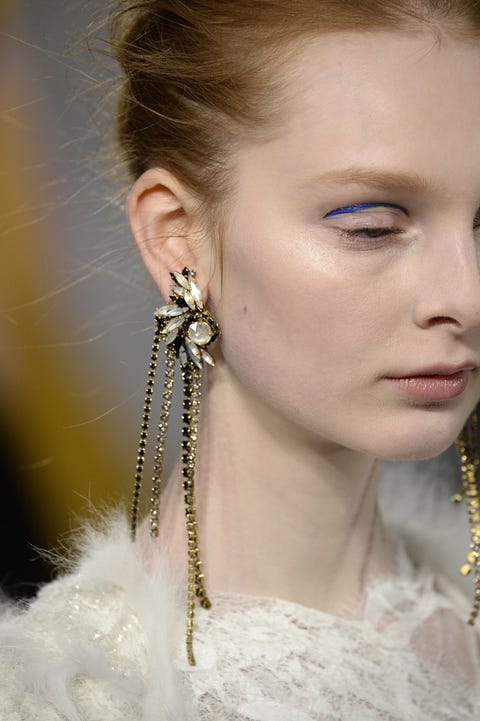 Blank Space Eyes
Basically the blank space nail concept but on your face—apply a simple streak of liner (colored or black) to the crease of your lid or just above it for a more minimal look. Try a hint of shimmer beneath it as a finishing touch.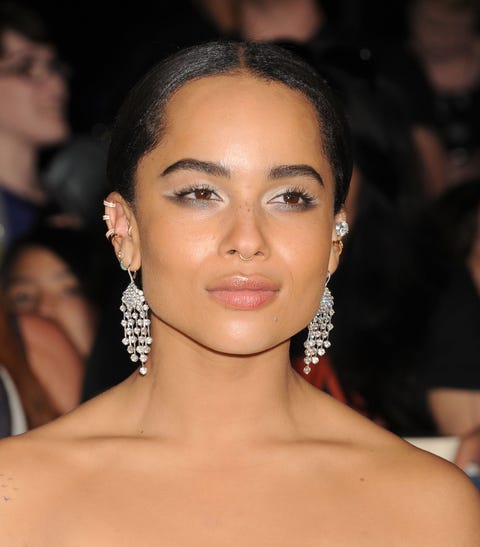 Multicolored Winged Liner
To quote a page from the Zoe Kravitz red carpet style book: "A two-toned winged liner look does wonders." Here, she's wearing a bronze-y shade underneath the eyes and a peachy cream wing tip along the upper lid.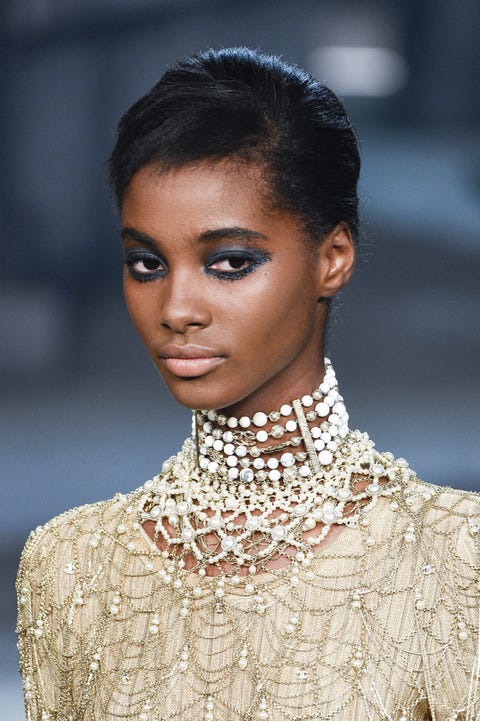 Smoky Eye Liner
An eye pencil that can blend to a smoky shadow around your eyes is the way to go for a sultry evening look. Top it off with a hint of sparkle under the eyes to achieve this shimmery Chanel look.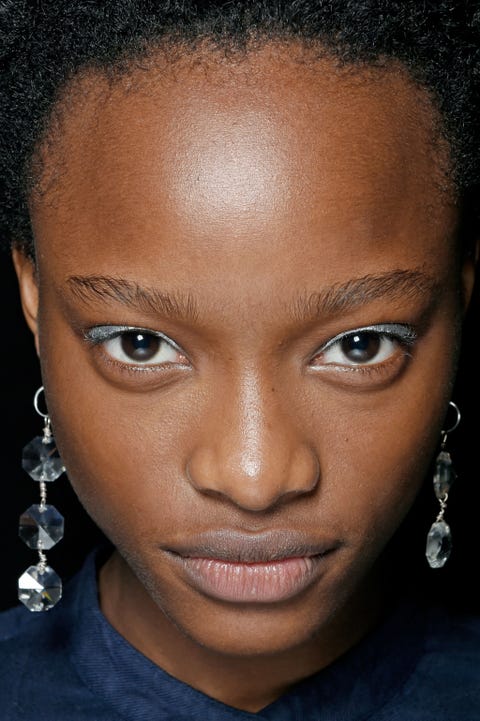 A Touch of Shimmer
An easy way to add color to your face is applying a metallic pencil just along the upper lid of your eye without hyperextending.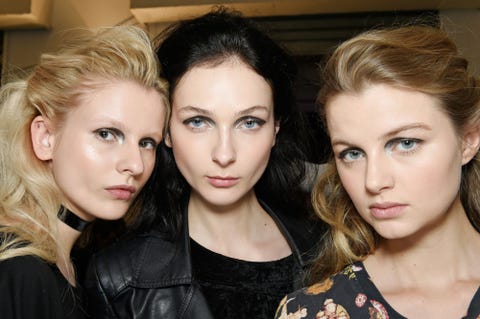 Arcing Shadows
Swipe black eyeliner over your lid and color in underneath with a contrasting shadow to achieve this hooded eye makeup look.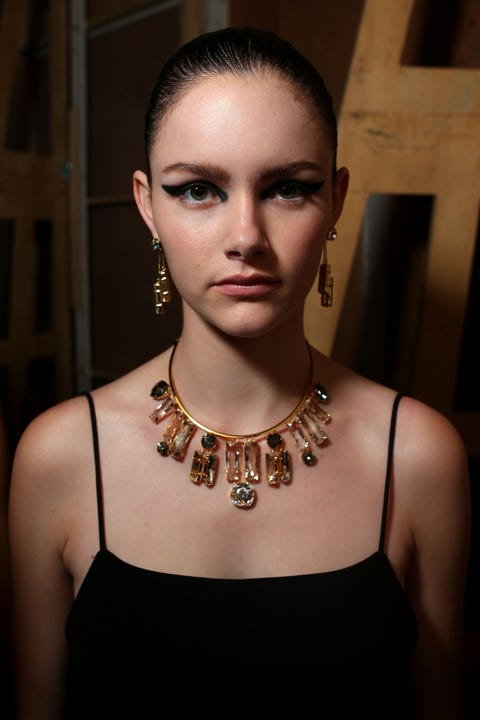 Supersized Winged Liner
Supersize your cat eye for a bold night-out look.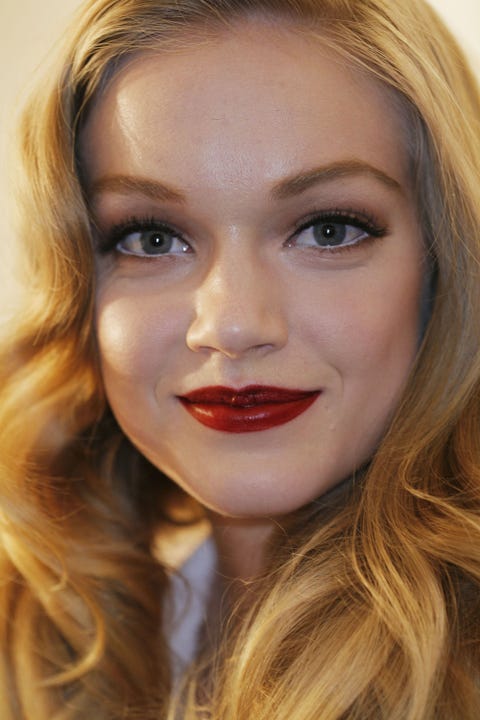 White Undereye Liner
The easiest way to fake a few more hours of sleep is to wear a thin sweep of white eyeliner beneath your eyes or applied in the inner corners—the color instantly opens up the eyes.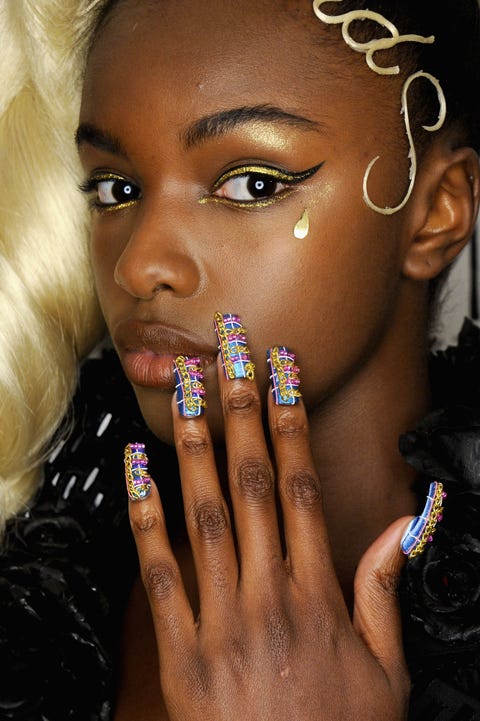 Metallic Cat Eye
Mix things up with a metallic liner just along the upper and lower edges of your eyes, and complete the cat-eye with a kohl-colored flick.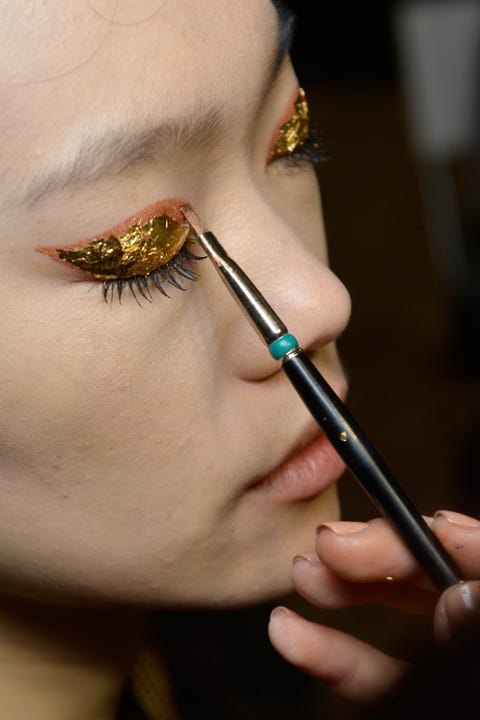 Shimmery Wings
Bookmark this one for New Year's: speckled glitter lids (you could apply gold foil for the same effect) lined with an unexpected color like melon.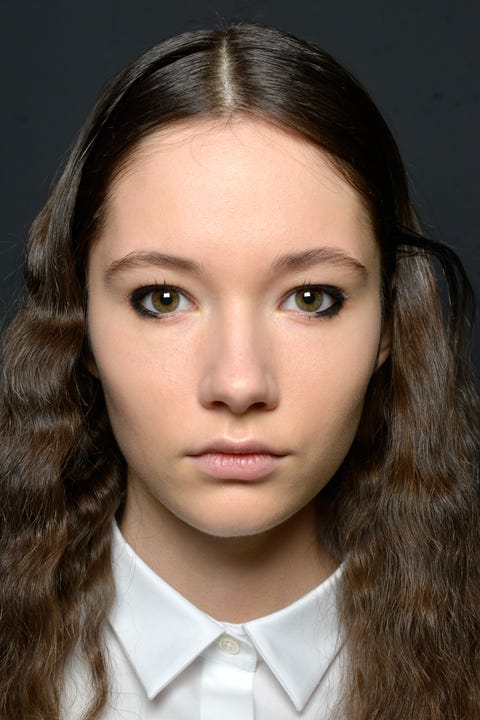 Half Circle
At the Aquilano Rimondi show in Milan, models' eyes were lined just along the outer corner of the top lid and only halfway along the bottom. It's a more natural way to open up your eyes that's super easy for novices.
Glitter Liner
Glittery liner applied beneath the eyes to complement a bold cat eye? Say no more.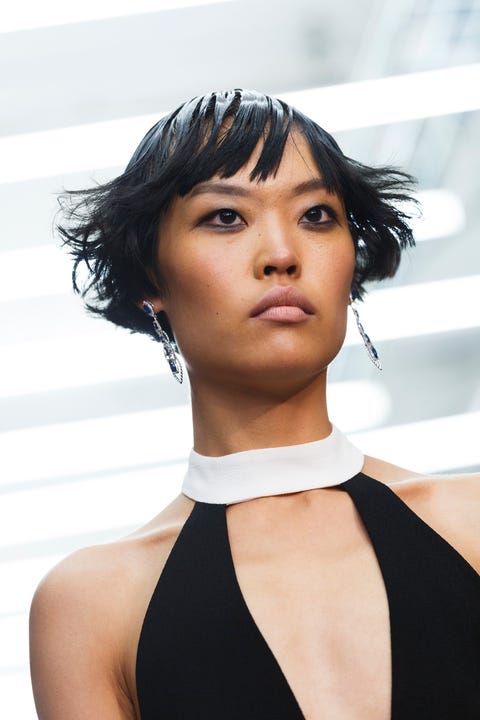 Puppy Liner
The newest trend in eyeliner is the opposite of the cat eye (and you've probably unintentionally tried it before you had the feline style down). Instead of narrowing and lengthening your gaze, the puppy eye follows the natural downward curve of your eye to enlarge and round out your eyes in a cute, K-pop kind of way.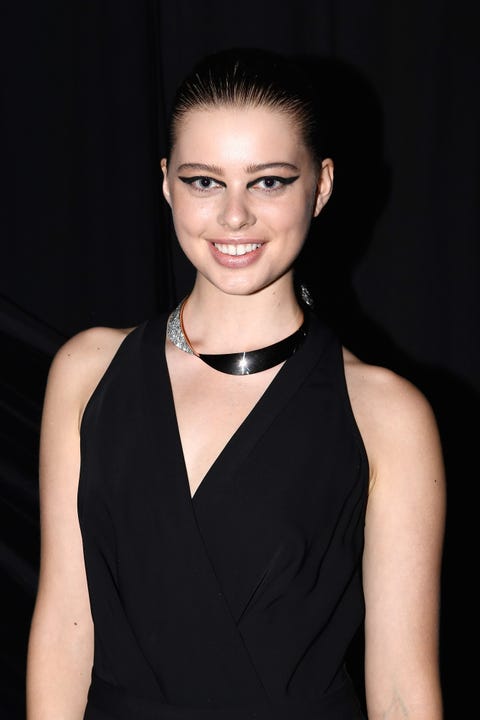 The Egyptian
Instead of stopping your cat eye right at the inner corner of your lids, extend the line a little further for an Egyptian-inspired style.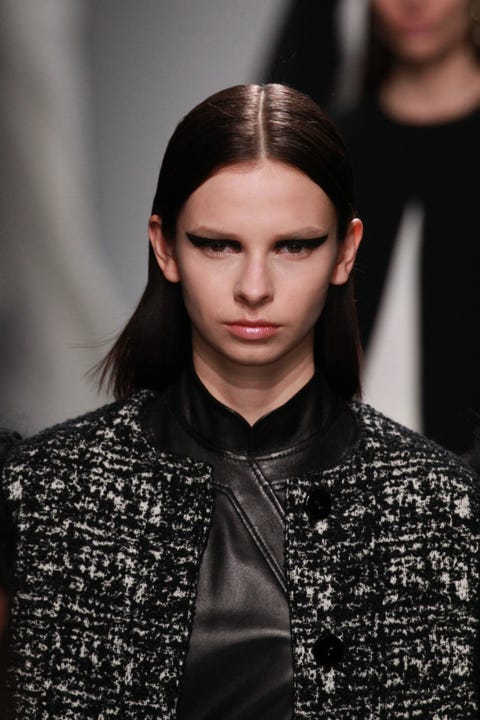 Boxy Cat Eye
Instead of opting for sleek lines, fill in a more geometric shape the next time you're aiming for the winged effect.
This content is created and maintained by a third party, and imported onto this page to help users provide their email addresses. You may be able to find more information about this and similar content at piano.io