12 Things You Should Never Say to a Beauty Junkie
Unless it's about my new invigorating face mask, I'm not listening.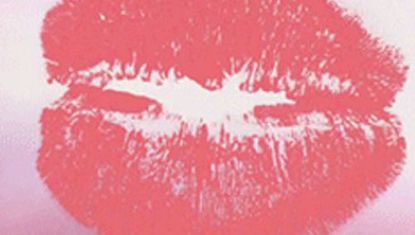 (Image credit: unknown)
1. Most men: "I like natural girls, though." You like natural looking girls. As in, they're not painted in a rainbow of colors. But they most definitely have at least four products on that flawless face.
2. Whoa! That lipstick is dark! Thanks, that's what I was going for. Next time let's go with, "Whoa! That lipstick looks great!"
3. You take your hair very, very seriously. Can't stop, won't stop.
4. Can I use your eye cream? That eye cream costs more than my yearly salary, but sure. Just keep in mind, the slogan "because you're worth it" refers to me in this situation.
5. Why do you have three moisturizers? It's called seasonal skincare! This face has needs, people.
6. Gosh, it looks like you're wearing so much makeup. Makeup is supposed to be fun. If I want to wear neon eye shadow one day and false lashes the next, that's what I'm doing.
7. I need new products! Tell me everything! Give me reccommendations! I love beauty products and love talking about them just as much. But, it's 3pm on Thursday and I'm on deadline.
8. You look SO different without makeup on. Is that good? Is that bad? I'm never sure. Thanks?
9. These nail polishes all look exactly the same. No, these nail polishes are not all the same color and I hate you for saying that.
10. Don't you get tired of always putting yourself together? Do you ever get tired of feeling confident and looking great?
11. You spend more time with your hairstylist than you do with your friends or family. I love her more than life itself. What she can do with a round brush is pure magic.
12. What would your hair look like if you just didn't use any product? Not like this, that's for sure.
Hallie has worked in beauty editorial for ten years and has been editorial director at Byrdie since 2021. Previously, she was a senior editor at Byrdie since 2016. During her time at Byrdie, she's written hundreds of high-performing stories on skincare, wellness (including fitness, diet, mental health, body image, et al) makeup, and hair. She's a regular on set, helping to source inspiration for makeup and hair looks, as well as interviewing celebrities, models, and other notable women and men in the beauty space.
Before that, Hallie ran Marie Claire's social media and wrote beauty and culture stories for the site, and helped launch Time Inc.'s digital-only beauty brand, MIMI. After college, she contributed to Time Out New York's Shopping & Style section before landing her first beauty editor gig at Hearst's Real Beauty. Hallie's writing has also appeared in ELLE, Cosmopolitan, and InStyle. Hallie graduated with a BA in Communication Arts from the University of Wisconsin-Madison.