These Companies Could Pay You $100,000 or More to Work From Home
After all, you've spent a lot of time making your house so awesome you never want to leave it.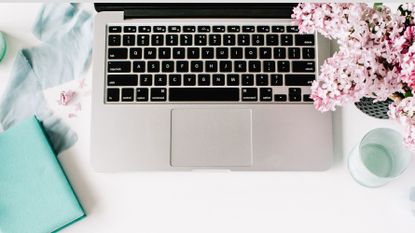 (Image credit: Getty Images)
It seems too good to be true: Companies that pay big but let you never commute to the office again. But there are work-from-home jobs that pay six figures—and let you work wherever you want.
The site Remote.co, which lists work-from-home job openings, rounded up seven positions that had active job listings as of May 29, and offer salaries of $100,000 or more, according to PayScale data. (Sometimes companies calculate pay based on where you live, to balance out with the cost of living, while others pay based on their main office location.) All of the positions are high level and in fields with high demand, like technology and healthcare, and allow employees to work from home 100 percent of the time.
Here are the jobs that pay big and offer major flexibility, so start polishing up that resume:
OnTheGoSystems is hiring a Chief Marketing Officer for its company, and the person they hire will oversee a team of three different people. Ideal candidates would have a bachelor's degree in marketing or communications, plus experience as a VP or director of marketing and some technical chops. Chief Marketing Officer positions can pay up to $255,742, according to PayScale.
Molina Healthcare is looking for candidates who can lead the development of financial budgets for the pharmacy area, and support the Head of Pharmacy in strategy and resource management. Ideal candidates would have eight or more years of experience, and an MBA couldn't hurt. Candidates with similar titles make up to $172,860, PayScale calculates.
Baxter is looking for a Senior Manager of Global IT Security who can either work remotely or in its Deerfield, Illinois offices. The employee would work alongside the Director of Information Security Strategy and Governance and other team members at the healthcare company. They're looking for workers with 10 to 12 years of experience, and would prefer candidates with master's degrees. People with similar titles make up to $148,080, according to PayScale's numbers.
HiringThing, which makes software that tracks job applications, is looking for a Senior Software Engineer to help grow their business. Benefits for the fully remote company include unlimited time off and reimbursements for telecom and fitness plans. Senior Software Engineer positions can pay up to $146,381, PayScale notes.
Dash.org, a digital payments company, is hiring a Project Manager with a minimum of five years of experience in managing IT and non-IT projects. Location can be anywhere, but they'll bias their hiring toward people living in low or middle cost locations. Project Managers can make up to $108,466, according to PayScale.
Xapo, a bitcoin wallet company, is hiring a frontend developer with more than five years of experience. Benefits include flexible working hours and stock options. People with the title Frontend Developer can make up to $103,047, PayScale notes.
Xapo is also hiring a UX Designer to design and prototype their mobile user experience on iOS and Android, reporting to their Design Manager. UX Designer positions can pay up to $103,038, PayScale calculates.
RELATED STORY
Celebrity news, beauty, fashion advice, and fascinating features, delivered straight to your inbox!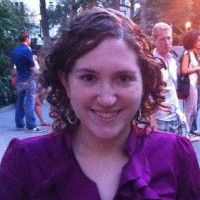 Megan Friedman is the former managing editor of the Newsroom at Hearst. She's worked at NBC and Time, and is a graduate of Northwestern's Medill School of Journalism.