Gretchen Carlson's Lawyer Opens Up About Her Case, Sexual Harassment at Fox News, and Taking on the Most Powerful Man in Media
Nancy Erika Smith, who's representing Carlson in her suit against Roger Ailes, on the backstory you haven't heard.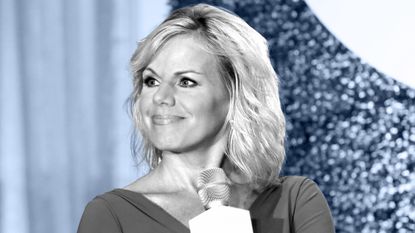 (Image credit: Dana Tepper)
Former Fox News host Gretchen Carlson has filed a sexual harassment suit against arguably one of the most powerful men in media—Fox News chairman and CEO Roger Ailes. Carlson, formerly of The Real Story with Gretchen Carlson and Fox & Friends, is alleging that she was fired—her contract was not renewed—for refusing Ailes' sexual advances and speaking out about his discrimination against women at the network.
Here, Carlson's attorney, Nancy Erika Smith, tells MarieClaire.com why her client is in the right, and how to successfully come forward with sexual harassment allegations—and win.
Marie Claire: When did Carlson first come to you with plans to pursue a sexual harassment suit?
Nancy Erika Smith: Months ago. It was long before we knew that she was going to be terminated. Gretchen had raised concerns with me about discrimination, being denied promotions, and retaliation in the office. After formally complaining about discrimination, she was taken off Fox & Friends and moved to a later timeslot as punishment, despite her good professional standing. Ailes called her a "man-hater" and told her she better learn to get along—that was the first act of retaliation. She, like many women in her position, was trying not to lose her job and retain her career. The retaliation continued and simultaneous with that was Ailes's constant sexual objectification that never let up.
On, September 15th, 2015, she tried to make amends with Ailes, asking how they could reset, essentially—What can I do to get back in your good graces? She certainly didn't mean have sex. He said, you can have sex with me. She was fired nine months later. She went to another Fox executive for help but that didn't work either.
Since Gretchen's suit has been announced, my website is blowing up with other women alleging harrassment from Ailes and other Fox executives—their careers had been ruined.
MC: Did Carlson contact you immediately after she was fired?
NS: Yes. Her show is from 2-3 p.m. Monday through Friday. On Thursday, June 23rd, at 3:15 p.m. she had a one-minute meeting where she was fired. Just like that, after 11 years. Ailes had somebody else do it.
MC: Ailes maintains that Carlson was fired due to "disappointingly low ratings," but you assert that you have proof that statement is false.
NS: We have congratulatory emails at the time of her termination saying that Gretchen's total viewership was up 33 percent year to date and up 23 percent in the key demographic. She was number one in her timeslot.
MC: When you and Carlson decided to move forward with the sexual harassment suit, what personal counsel—if any—did you give her?
NS: When any woman who is the victim of sexual harassment comes to me, one of the first things I say is that my clients often lose their jobs. Even if we win, even if we get a settlement. The woman usually gets fired and the man usually stays. So that's a difficult consideration for women who need to stand up for themselves. Very frequently, they don't just lose their jobs—they lose their whole careers. In Gretchen's case, we knew from published sources that Ailes hits back hard. He smears people who have stood up to him and we needed to be prepared for that. Gretchen was prepared to go forward before they planned to fire her.
MC: If women have been sexually harassed in the workplace, what's the first thing they should do if they're considering legal action?
NS: Number one is go to a lawyer first. Really. So many women seek legal advice after they've made a complaint to HR—and after having been manipulated by HR. Generally, HR represents the company and the best interest of the company. In my 36 years of practice, HR maybe once or twice did the right thing. Women often want to get by in a work environment and so they accommodate. When they go on their own to HR, I find they're actively thinking, maybe I can play this down and I can still go on working here. He will stop. This doesn't happen. And don't go to your friend who is a real estate attorney. Go to an employment lawyer—it's a complicated area of the law.
MC: What type of evidence should she gather to effectively build a strong case?
NS: Some companies have rules—new confidentiality agreements—about employees not sharing company documents with their own lawyer. Know what state your company is headquartered in and what the law is. There are other terrible rulings that try to limit a woman bringing her own evidence to her own lawyer. The Equal Employer Opportunity Commission (EEOC) is taking on these laws—it's such a minefield that has been created by employers. Keep in mind that employer confidentiality agreements cannot prevent a woman from going to the EEOC directly.
In some states, it's legal to record audio. But it's illegal in other states—again another reason to go to a lawyer first. It's important when you get documents like performance evaluations, for instance, to keep an eye out for specific details that creep in about "not being a team player" or "not being fully committed" if you've just come back from maternity leave or medical leave. Do write back to your manager that it's not appropriate to equate this type of language with having a baby or taking medical leave.
MC: What about women who experience sexual harassment from employers in more relaxed, out-of-office settings? Or are harassed online by colleagues or bosses? Should they keep records of text messages? Emails?
NS: Retain text messages and be sure to screencap them—I've had amazing cases with text messages as proof. Take a screenshot of Instagram comments—anything that might go away. If the emails are on the company system, take a photograph of it. If you forward the email to yourself, you could be accused of misusing company property—we have to work on this legislatively. The law should be mandated that you have the right to communicate all that evidence to the lawyer—maybe not share it with the media—but with your lawyer.
MC: About how long is the legal process for filing a sexual harassment suit?
NS: In most jurisdictions, you're looking at two years, from filing to court.
MC: What is imperative for women to know if they move forward with formal sexual harassment allegations at work?
NS: Often, you're looking at not having this career anymore because you're going to be blackballed in your industry. At the minimum, you will be attacked. The victim-blaming is a given. Why didn't you quit earlier? Why didn't you say more? You have to be prepared for it. You have to have a support system. If you have access to a therapist, get one. Take the time to manage your emotions. But many of my female clients feel empowered standing up for themselves.
MC: How is Carlson doing right now?
NS: She has come out against a very high-profile individual who has viciously attacked his enemies. It's definitely hard to stand up to someone like that and I'm really proud to stand with her. But she and I are very encouraged by the outpouring of support—women have emailed her and texted her. She wants to continue her career as a good TV journalist.
Follow Marie Claire on Facebook for the latest celeb news, beauty tips, fascinating reads, livestream video, and more.
Marie Claire email subscribers get intel on fashion and beauty trends, hot-off-the-press celebrity news, and more. Sign up here.