The Dangers of Female Bullies at the Workplace
A new study reveals that nearly half of on-the-job bullying is women targeting other women.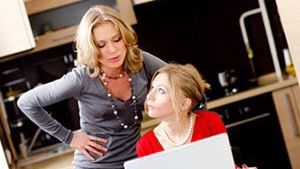 (Image credit: Anna Bryukhanova/iStock)
Bullying in the workplace — including intimidation, abuse, and sabotage — is usually done by men, but it's the women who discriminate: When women bully, they go after other women. (Male bullies don't have a preference.)
According to a study by the Workplace Bullying Institute, the 40 percent of bullies who are female attack women employees more than twice as often as they bully men. They also prefer to do it behind closed doors. Woman-on-woman bullying can come from anyone — even secretaries — and be particularly insidious: Women often target when their victims are most vulnerable (like returning from breast cancer treatment, in one case) and 64 percent of targets lose their jobs, says Dr. Gary Namie, the institute's director.
Tell Marie Claire: Have you ever been bullied in the workplace? Share your story in the Comments section below.
Celebrity news, beauty, fashion advice, and fascinating features, delivered straight to your inbox!