Lena Dunham
The next Kathryn Bigelow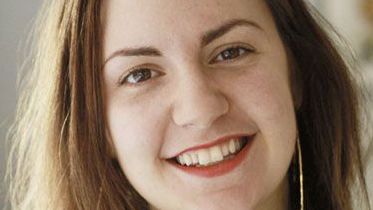 (Image credit: Lena Dunham)
Lena Dunham, 24, filmmaker
Résumé: Between classes at Oberlin, Lena Dunham wrote, directed, and starred in her first feature-length film. Her second, Tiny Furniture (in theaters next month!), came from nowhere to win Best Narrative Feature at this year's South by Southwest festival. Now the breakout talent is working on her third film.
Background check: "I started experimenting with short films four years ago after watching my mom, an artist, make a film. My first one, about a 14-year-old art dealer, made it into a festival. I started meeting other filmmakers, and it snowballed into an addictive habit."
Big break: "Winning the prize at South by Southwest was mind-blowing. I had that crazy my-heart-is-going-to-burst-out-of-my-chest feeling when they announced my name."
Romantic perk: "One character in Tiny Furniture is based on a guy I dated. For insurance reasons, he had to sign a life-rights waiver. It turned out to be this funny moment, like, 'I'm just going to come over and have you sign away your life rights. You are now free to date whomever!'"