Candace Nelson's Secret Ingredient to Launching a Business
Breakthrough ideas don't have to be invented from scratch every time. They can also be reinvented.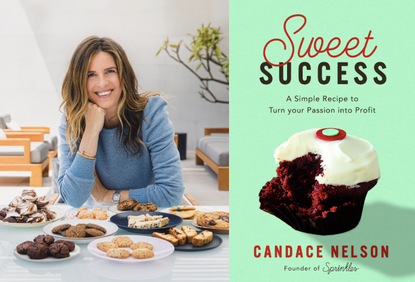 (Image credit: Sprinkles / Candace Nelson)
Marie Claire Newsletter
Celebrity news, beauty, fashion advice, and fascinating features, delivered straight to your inbox!
Thank you for signing up to Marie Claire. You will receive a verification email shortly.
There was a problem. Please refresh the page and try again.
Sprinkles and Pizzana founder, Candace Nelson, gives MarieClaire.com a taste of her new business book, Sweet Success: A Simple Recipe to Turn your Passion into Profit. In the following excerpt, published with permission from HarperCollins, the serial food entrepreneur shares her easy-to-follow career tips and takeaways that she's learned firsthand while building the Sprinkles empire.
You don't have to reinvent the wheel, but you should put your spin on it. Early in my career, when Sprinkles was just an idea in my head, I visited a friend at her lake house in Michigan. One of her favorite pastimes was shopping at the local vintage stores. This might be an unpopular opinion, but I have a bit of an aversion to vintage stores. Where most people see treasure, I see dust and clutter.
I'm a minimalist at heart. And, if you've ever been inside a Sprinkles bakery, you would see that I'm drawn to modern, functional, and edited design. More than aesthetics, it probably also has something to do with the rather large collection of Asian antiques that my parents amassed during their years abroad. They were uncomfortable, unwieldy, and followed my family in crates on ships every time we moved. As a result, I like my stuff like I like my cupcakes: simple.
Still, I agreed to tag along and found myself taken in by the cookbook section. If anything could change my mind about an antique store, it would be vintage cookbooks; they are actually a lot of fun! I found it fascinating to see how food trends have evolved through the decades. Sandwiched between the Woman's Day back issues and the Jell-O mold cookbooks, one in particular caught my eye: Martinis & Whipped Cream.
As I thumbed through the yellowed pages, it dawned on me that this was a low-carb diet cookbook, espousing the very same principles as the "revolutionary" diet craze sweeping the country at the time: Atkins. My mind was blown to realize that the "New Diet Revolution" wasn't new or revolutionary after all, but rather a retread of the diet book I was looking at, published thirty years earlier!
Though Dr. Robert Atkins, the cardiologist behind the best-selling diet book in history at the time, had patented this dietary regime, it was clearly not an entirely new concept. Martinis & Whipped Cream served as an important reminder that breakthrough ideas don't have to be invented from scratch every time. They can also be reinvented.
Let's be clear: I am not implying that "nothing's new." In fact, quite the contrary. I have a massive appreciation for category inventors. Women swear by Spanx, which brought a whole new line of apparel. Or, what about Airbnb, Uber, and Netflix—all of which invented new categories that never existed—and as a result experienced faster growth and received higher valuations from investors than companies that bring incremental innovations to market.
But my goal is to encourage you to jump into entrepreneurship, and nothing could be more intimidating than saying you must create a new category. Especially when you really don't! What I have learned, and experienced myself, is that innovation doesn't mean dreaming up an entirely new idea. Effectively improving on something that already exists can be not only revolutionary but also an excellent business opportunity.
There are so many examples, like Peloton. Who would have thought that stationary cycling could be reinvented yet again? SoulCycle had already recently put a new spin on the spin category, but Peloton built upon the communal energy that SoulCycle started by offering a great at-home product, complete with virtual community. It shook the status quo but still resonated—igniting further during the pandemic when everyone was stuck at home and looking for ways to re-create group exercise.
We can't talk about reinventing the wheel without mentioning Bumble. The world of dating apps was already crowded when Whitney Wolfe founded Bumble. But her "Sadie Hawkins dance"–style twist of requiring women to make the first move was seen as an advancement for women and the digital dating category at large. The concept was certainly validated with millions of paying customers, and a $2 billion IPO that put Bumble alongside the longtime industry leader, Match Group.
A "new" idea doesn't have to be completely original to be groundbreaking. A simple twist, or different perspective on an existing, successful idea, can absolutely deliver a whole new value proposition.
Celebrity news, beauty, fashion advice, and fascinating features, delivered straight to your inbox!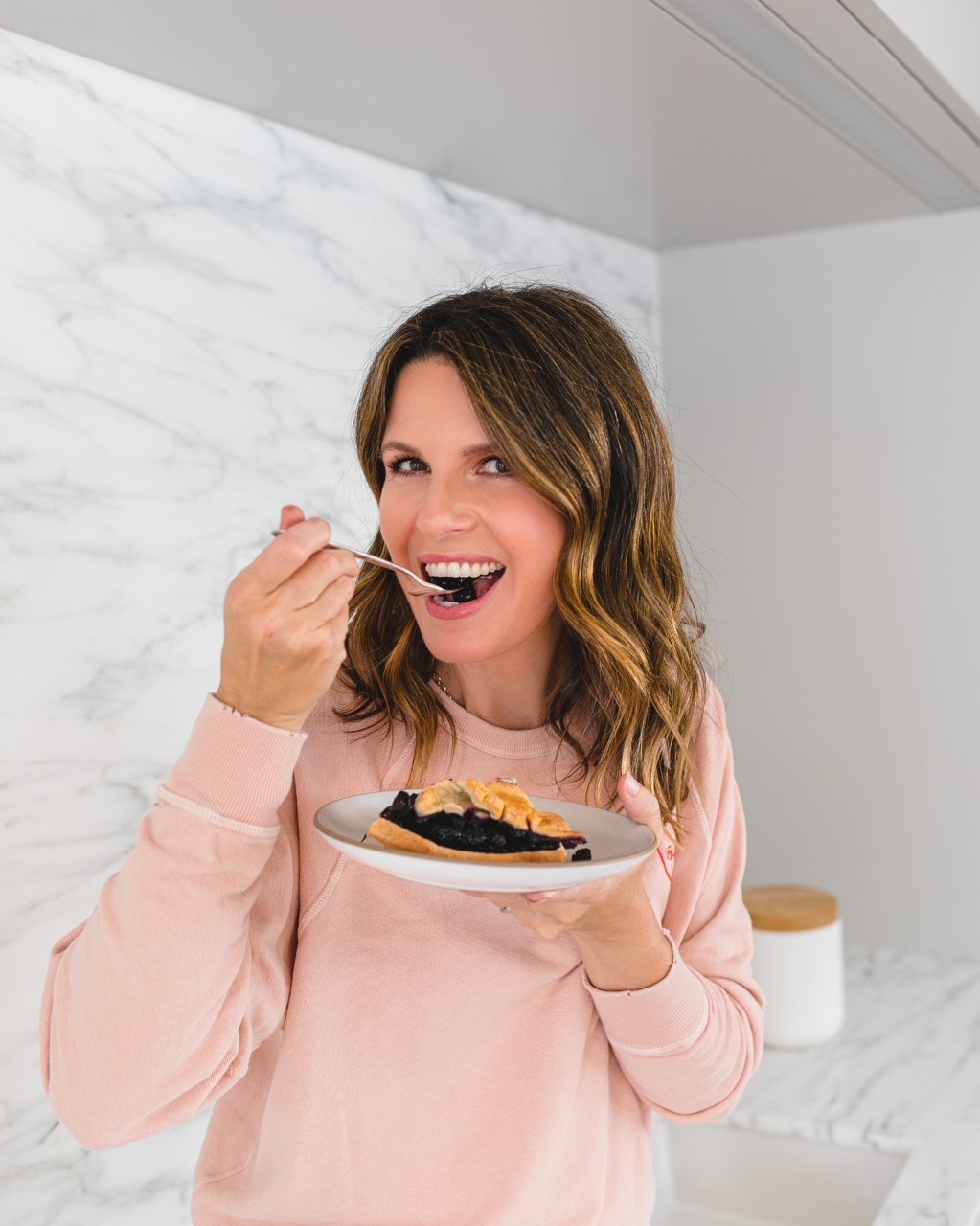 Candace Nelson is a wildly successful entrepreneur known for co-founding Sprinkles, the world's first cupcake bakery and ATM, and most recently, Pizzana, a fast-growing chain of award-winning Neo-Neapolitan pizzerias. She continues to expand her portfolio of investments with CN2 Ventures, a family office and venture studio which invests in early stage consumer companies.