Behind Every Strong Woman Is...Another Strong Woman
Ten women give thanks to the women who supported them on the way up.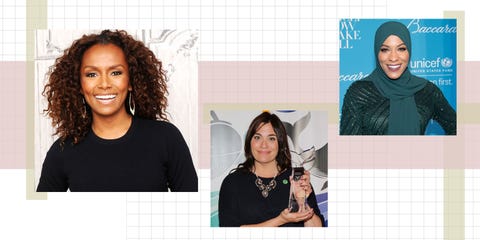 Besides perseverance, talent, and grit, there's another force pushing women to the top: each other. Ten women at the top of their game tell us about another woman who helped get them there.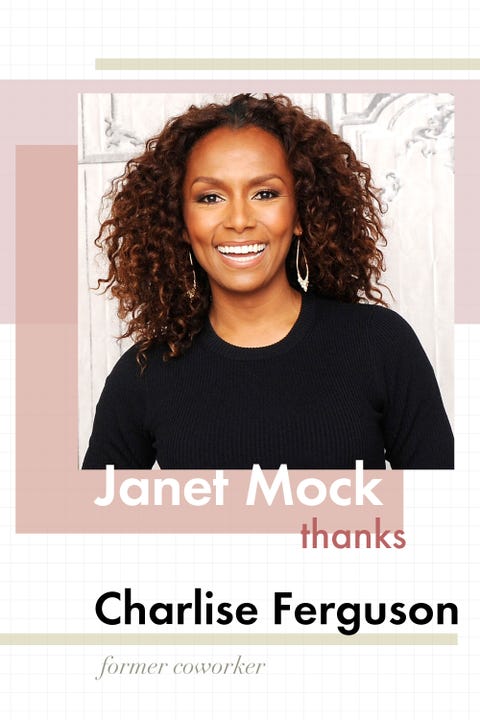 Janet Mock, Author, TV Host, and Trans Rights Activist
Inspired By: Charlise Ferguson, former coworker
"We met in 2006 when we sat in the same cubicle as interns at a fashion magazine. Charlise and I were both recent college grads eager to find our place in magazine publishing where black girls like us were not often seen on pages or mastheads. As we hunted for jobs, Charlise coached me, styled me, helped me create handmade thank you cards, and consoled me with tacos when I didn't get callbacks. When I finally landed my first real job in publishing, Charlise continued to show up for me, eventually pushing me to step from behind my byline and tell my own story—a decision that changed my career and my life."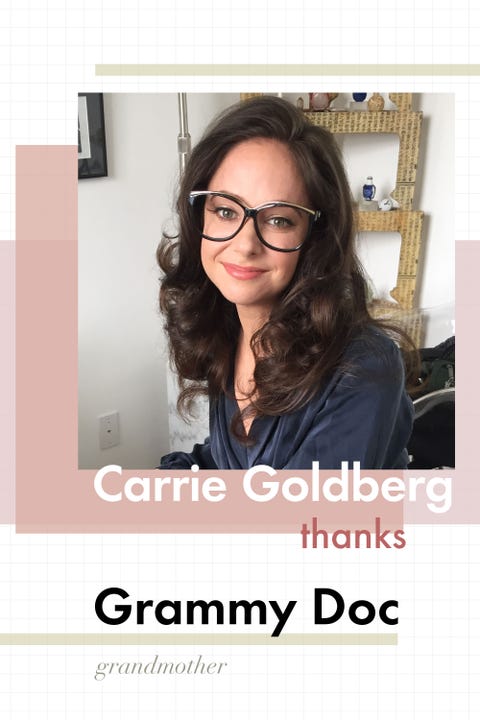 Carrie Goldberg, Internet and Sexual Consent Lawyer
Inspired By: Grammy Doc, grandmother
"My maternal grandma is this unapologetic aesthete. She was a glamazon who'd pop into our tiny logging town every few months in her tailored Armani, Ferragamos, and constantly upgraded convertible Mustang. When my grandfather, a civil engineer, quit his job building missiles in the '60s, she made the dough and he took care of the kid (my mom). She got her PhD, wrote chapters in books, ran a department at the University of Washington Dental School and taught her way through an endless parade of butt-slapping chauvinist academics. She refused to be called grandma (we called her grammy doc, because of her PhD), wouldn't pick up a knitting needle, and at age 100, she cast her ballot for Hillary."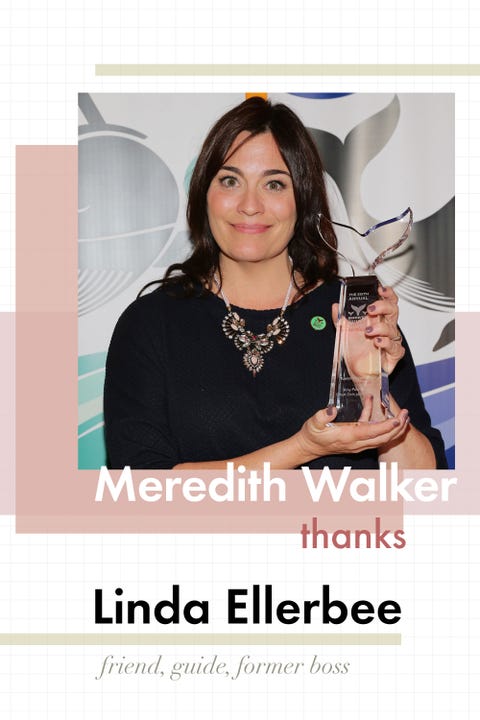 Meredith Walker, Co-Founder of Amy Poehler's Smart Girls
Inspired By: Linda Ellerbee, friend, guide, former boss
"As a journalist and producer, Linda Ellerbee paved the way for many of us. She showed me that there are unconventional paths to take in life and that we get to define what success means for ourselves. Linda taught me what she believes...[that] words matter. She showed me that there is a difference between using the easiest word and taking the time to search for the right word. (Try to use task or impact as verbs around her at your peril! Trust me.) She taught me how to use media to tell the truth and tell the stories of those whose stories need to be heard. She took a chance on me, and it changed my life."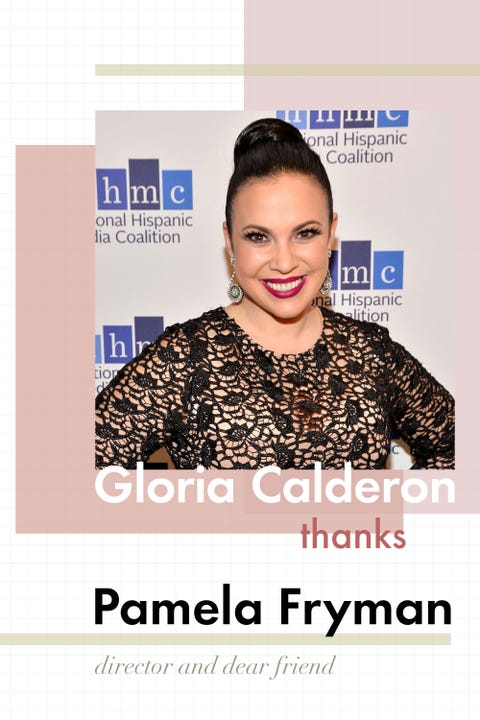 Gloria Calderon Kellett, Writer and Actress
Inspired By: Pamela Fryman, director of "One Day At A Time" and dear friend
"I met Pam when I was a writer on How I Met Your Mother. She is a strong, smart and powerful woman who loves what she does and just brings love to every space she inhabits. With Pam around you feel safe to be your best self and take creative risks. Her support and love has always made me believe that I could take on anything. The mere mention of her name makes anyone who knows her clasp their chest and then you bond over your mutual love of Pam. I am so grateful to have someone like her in this industry. My creative mother, cheerleader and friend. May I grow up to be a Pam to someone in Hollywood. Then I'll know I made it."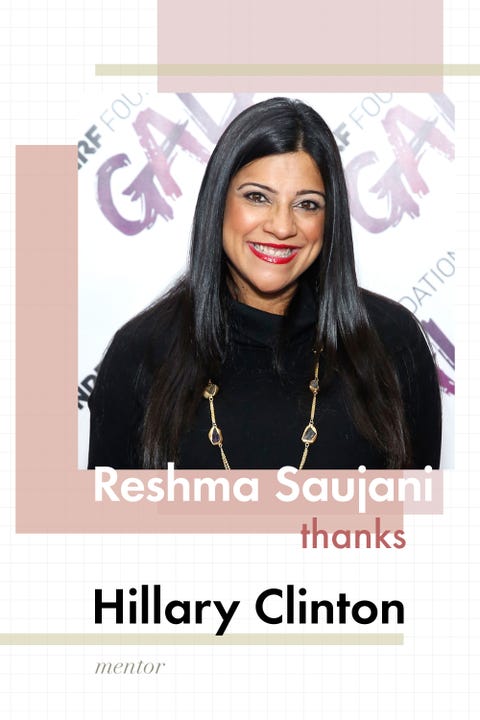 Reshma Saujani, Founder of Girls Who Code
Inspired By: Hillary Clinton, mentor
"Hillary Clinton is a visionary in my eyes because she's not afraid to focus on women and girls. At home and abroad, she's always looking to lift up women and create opportunities for them. I remember watching her concession speech from '08 and she said, 'Just because I lost, doesn't mean you shouldn't try.' She inspires me to keep trying and never give up."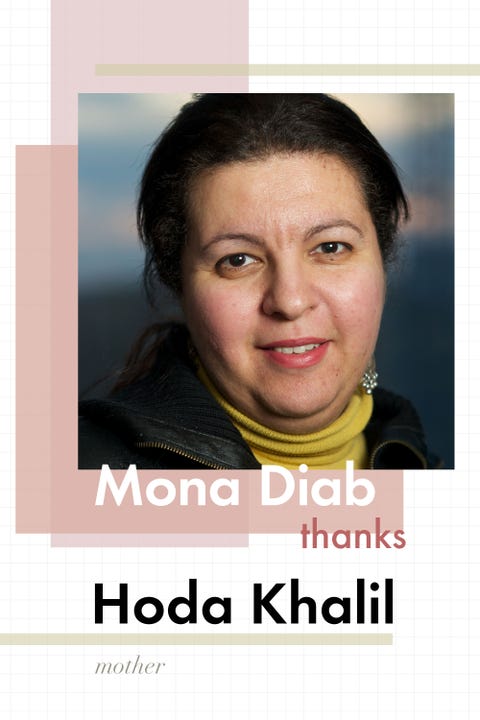 Mona Diab, Associate Professor of Computer Science at George Washington University
Inspired By: Hoda Khalil, mother
"Resilience and perseverance could be her middle names. To me she is a beacon of strength. She lived through seeing her loved ones undergo aggressive cancer treatments—her husband (lost to the disease) and her only children (both my brother and I survived, thanks to her care and optimism). She stood against tradition allowing me to travel alone to the US in order to pursue my dreams and encouraged me every step of the way. Her strength is my inspiration, my aspiration, and my celebration."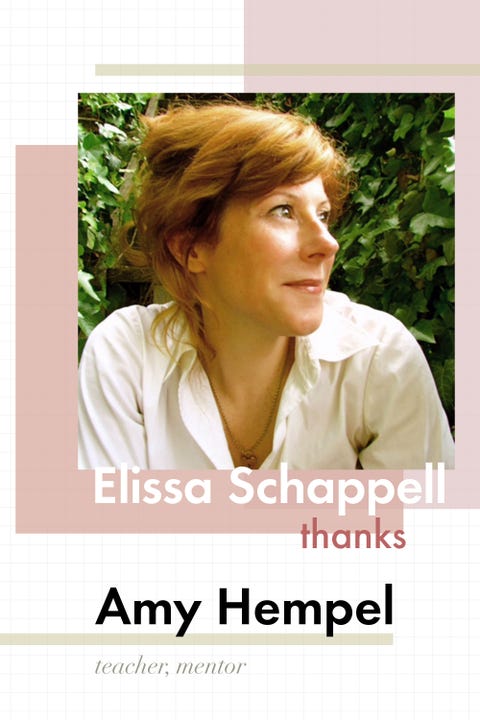 Elissa Schappell, Writer and Editor
Inspired By: Amy Hempel, teacher, mentor
"For years I believed in order to be serious writer I couldn't be funny or angry and I surely couldn't write about the lives of women like me. Then I took a fiction workshop with Amy Hempel. After the class critiqued my story Amy took me aside. 'Why aren't you writing in your own voice? You're funny, why isn't that on the page?' And finally, 'Where are you in your work?' I was stunned. I felt caught out, but I also felt for the first time as a writer, seen. Here Amy was telling me that my voice and my point of view were my strengths. Not only that, my life—the lives of women—were just as worthy of exploration as those of men. It was a revelation. She charged me, as I have students since then, to take my life and my work seriously. What a gift."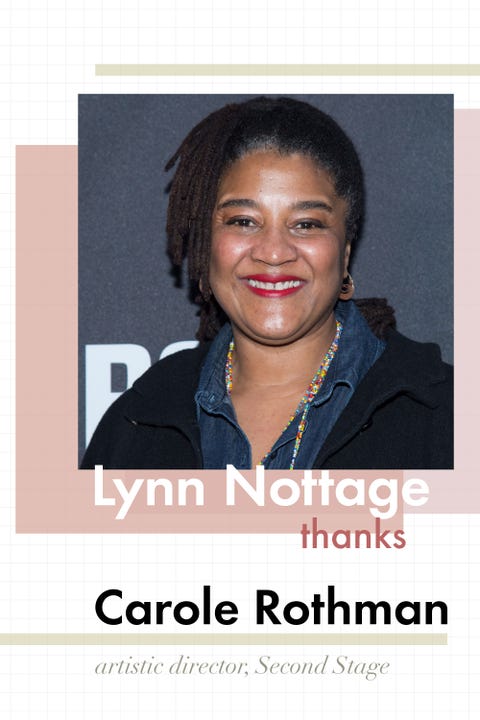 Lynn Nottage, Pulitzer Prize Winning Playwright and Screenwriter
Inspired By: Carole Rothman, artistic director, Second Stage
"At a key moment—a crossroad in my journey—Carole Rothman, the tenacious artistic director of Second Stage, offered me a life-altering commission to write a new play, which would eventually become Crumbs From the Table of Joy. It was my first professionally produced full-length play, which premiered in NYC at a time when it was nearly impossible to get new work written by an African American woman onto the main stage of any American theater. Carole took a leap of faith and invited me, a first-time writer, onto her stage. Nearly 30 years later, she remains a mentor and friend, whose contributions to nurturing females artists often goes under recognized and appreciated."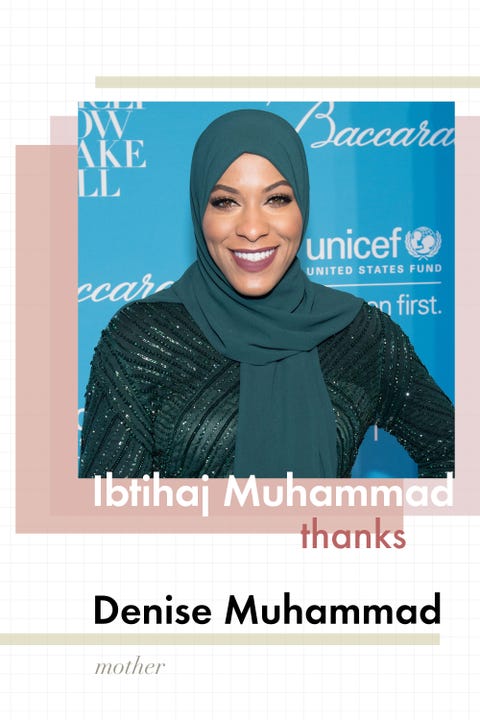 Ibtihaj Muhammad, United States Olympic Fencer
Inspired By: Denise Muhammad, mother
"My mom has always encouraged me to believe in myself. There were so many moments in my life that could have easily derailed my journey, but my mother always encouraged me to never focus on the negative. She reminded me that I could be anything I wanted with hard work and perseverance. She continues to a be a constant reminder of the strength and beauty I hope to see in myself."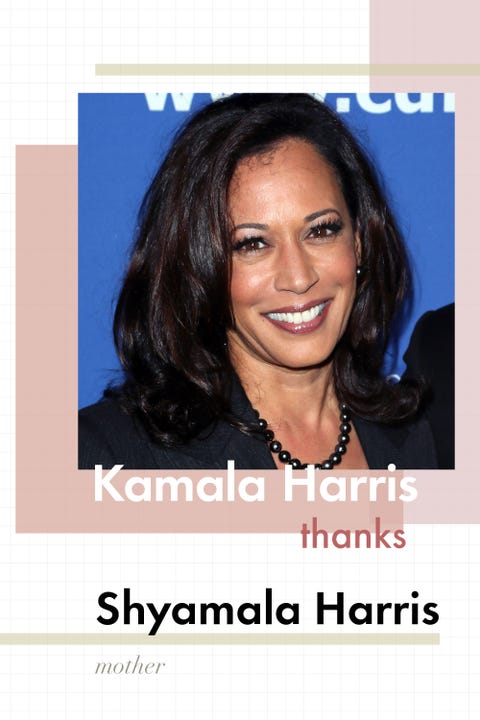 Kamala Harris, California Senator
Inspired By: Shyamala Harris, mother
"For me, it starts with my mother Shyamala Harris. She arrived at the University of California Berkeley from India in 1959 with dreams of becoming a scientist. The plan, when she finished school, was to go back home to a traditional Indian marriage. But when she met my father Donald Harris, she made a different plan. She went against a practice reaching back thousands of years, and instead of an arranged marriage, chose a love marriage. This, an act of self-determination, made me and my sister Maya. And, like millions of the children of immigrants before and since, it made us Americans."
This content is created and maintained by a third party, and imported onto this page to help users provide their email addresses. You may be able to find more information about this and similar content at piano.io