How to Fire Up Your Negotiation Skills for Work and Life Alike
Negotiation isn't just about money or a promotion. Think about your time and how you spend it.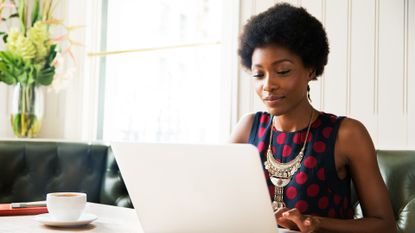 (Image credit: Tim Robberts / Getty Creative)
The biggest misconception around negotiation is that it's a skill reserved for formal career occasions, like performance reviews and salary discussions. But we face negotiation scenarios every single day, from dealing with clients to buying a new car and managing our time. These seemingly small conversations and compromises can serve as training grounds and prepare us for the bigger negotiations—like raises, bonuses, freelance rates, speaker fees, equity dilution, and buying a new car or house.
I spent 20 years in finance running global multibillion-dollar businesses, then left the industry to create Luminary, a gender-inclusive global professional and networking platform that addresses the systemic challenges impacting women across all industries—so I'm no stranger to negotiating.
Here are my top tips to advocate, negotiate, and create the boundaries you need to have the career–and life–you want.
1. Build your business case.
Advocating for ourselves is critical to getting what we want, whether it's a promotion, a new role or anything else across our work and personal lives. But advocacy doesn't go very far without concrete results and facts to back up the achievements you're lauding. Consider what you have already accomplished in your role. What makes you good at your job? What tangible results can you talk about? What are you known for in the company? Be ready to discuss concrete examples of what you've done and why it applies to what you're looking to negotiate.
Looking for a raise? Many states, like New York, have implemented salary transparency laws, which means every job posting needs to include a salary range. So even if you're not at the pay level you're hoping for yet, this information can open the door to a conversation with your manager about how you can get there. Knowledge is power, so make sure you're getting, and offering relevant information that applies to what you're asking for. Context is king.
When your argument is backed up by facts, statistics, accomplishments, and/or numbers, it has more credibility. Those facts build your case for why you deserve whatever it is you're asking for. And at the very least, it starts the conversation. That's why context is so important.
2. Get creative—and be strategic.
You did all of the above, but still didn't get the raise or promotion you wanted? Ask for feedback. Why? Discuss a timeline for when and how that raise or promotion is doable. Document it. And send it back to your manager so it's in writing. If you're getting the feedback you're a valuable part of the team, ask for a retention bonus. Many people don't even know these exist, but they're a great solution when companies have raise or promotion freezes, or even headcount reductions.
Too many people make the mistake of saving compensation discussions during the job interview process, or during their annual review. Companies are always looking to determine who might be a flight risk, and employees can use that to their advantage. Remember, if you're meeting or exceeding performance expectations, the cost of employee turnover is often twice the amount of an exiting employee's salary.
A retention bonus is an easy and quick way for companies to show employees they're valued, and for employees to demonstrate that they intend to build their long-term careers at that organization.
Another surprising place for negotiations is severance discussions. Did you know you could negotiate your severance package? That conversation is very similar to the one you have when you negotiate your salary on the way in the door–do the same on your way out.
3) Ask yourself: What's the ROI?
Negotiation isn't just about money or a promotion; think about your time and how you spend it. What's your ROI (return on investment) when giving out your time and energy? If you commit to something, is it in service of your larger goal? Answering this question can be a great way to evaluate decisions and be more thoughtful about what you say yes to.
Another boundary we don't talk about nearly enough is the constant requests, especially for women leaders, to have a coffee chat, act as a mentor, 1:1 meetings, and more. There just isn't enough time in the day to say yes to everything, as much as you might want to. Women in particular are at capacity. We are told repeatedly that we need to mentor others, navigate our careers, care for others, network, and excel in our jobs. This is not sustainable. We need to prioritize our time daily. We know this in theory, but why do we still have so much trouble actually putting it into practice?
Consider the ROI on meeting requests, speaking engagements, networking events, extra projects at work, and everything in between. Create and set your priorities and stick to them. From your manager to your team to those Linkedin requests to pick your brain. Bottom line, you need to be in the driver's seat. Nobody cares about your career, your time, your money, more than you do. You have to prioritize what's important, negotiate, and chart your own path.
Marie Claire email subscribers get intel on fashion and beauty trends, hot-off-the-press celebrity news, and more. Sign up here.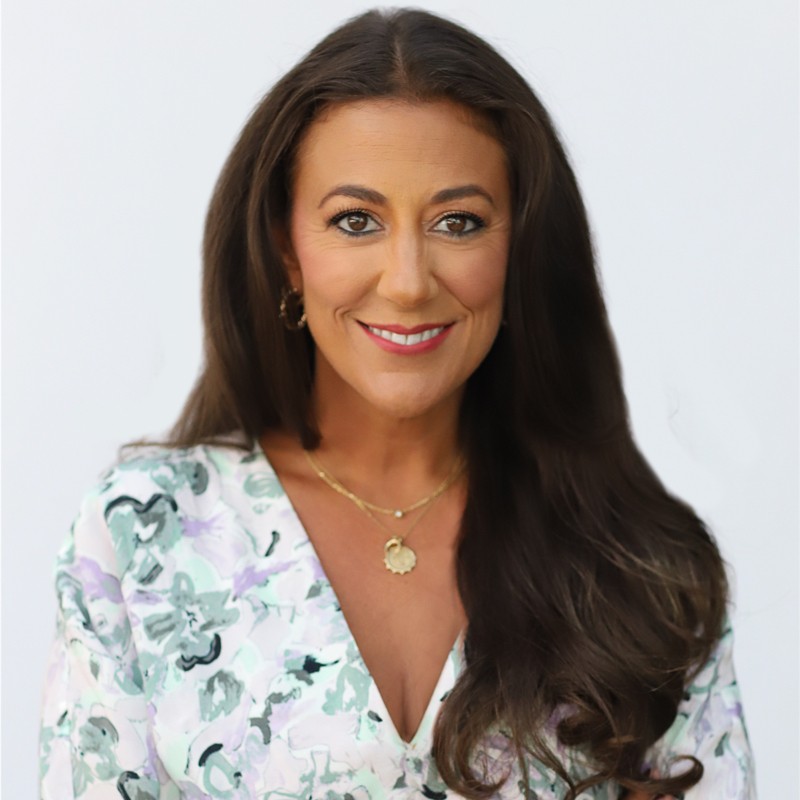 Founder and CEO of Luminary
Former finance executive Cate Luzio founded and self-funded Luminary in late 2018 with the mission to up-lift, up-skill, and propel women forward through all phases of their professional journeys. Luminary is a global professional education and networking platform created to address the systemic challenges impacting women across all industries and sectors.