We Don't Know How They Do It: Women Who Rock
Whether she's a high-profile exec or a full-fledged superhero, our roundup of the most impressive multi-tasking wonder women in fiction will make you want to update your resume.
Courtesy of Everett Collection
Whether she's a high-profile exec or a full-fledged superhero, our roundup of the most impressive multi-tasking wonder women in fiction will make you want to update your resume.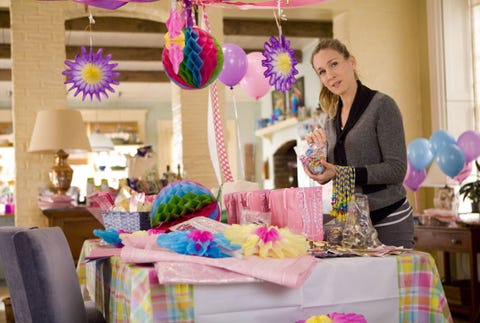 Courtesy of Everett Collection
Kate Reddy, I Don't Know How She Does It
Kate (Sarah Jessica Parker) is a high-ranking financial executive and the official breadwinner of her family. But when a new job requires that she be spread even thinner, her impressive work-life balancing skills are truly put to the test — and gives one Carrie Bradshaw a serious run for her Manolos. Plus, it makes us realize that the only thing we love more than SJP is SJP playing a powerful woman who makes mistakes just like the rest of us.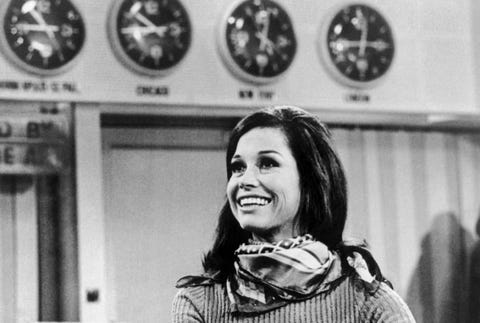 Courtesy of Everett Collection
Mary Richards, The Mary Tyler Moore Show
Who needs a man when you're Mary Richards? As one of the first on-screen characterizations of an unmarried, professional woman, Mary (Mary Tyler Moore) admirably had it all during the series' seven-year run starting in 1970. Famously kind and an associate producer of Minneapolis' top evening news program, Mary is every single ladies' hat-throwing idol.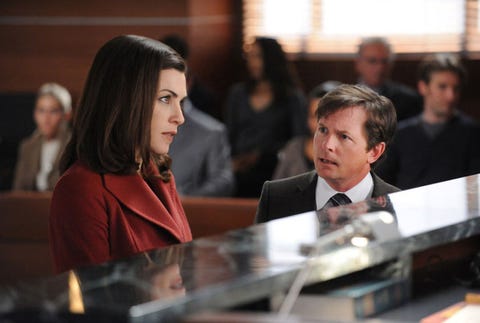 Courtesy of Everett Collection
Alicia Florrick, The Good Wife
We're on the fence about political wives who stand (seemingly) quietly by their philandering husbands, but sometimes a jail sentence is exactly what the doctor — or litigator? — ordered. Alicia (Julianna Margulies) found herself on the bottom rung of the career ladder when she returned to work at her law firm following her husband's very public sex scandal and is once again climbing her way to the top. Take that, Chris Noth!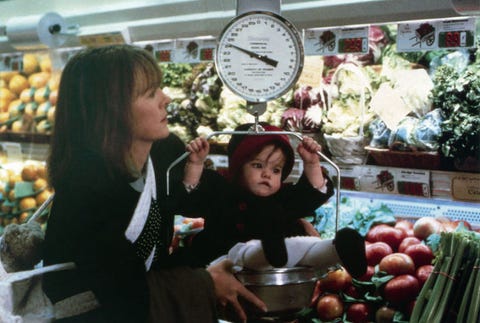 Courtesy of Everett Collection
J.C. Wiatt, Baby Boom
When life hands you lemons, make … gourmet baby food? That's what J.C. (Diane Keaton) did when she unexpectedly inherited a toddler, leaving her fast-paced, career-oriented lifestyle in shambles. Losing her high-profile job, this Manhattan maven saw a business opportunity in none other than baby applesauce — and ran with it. How's that for on-the-job initiative?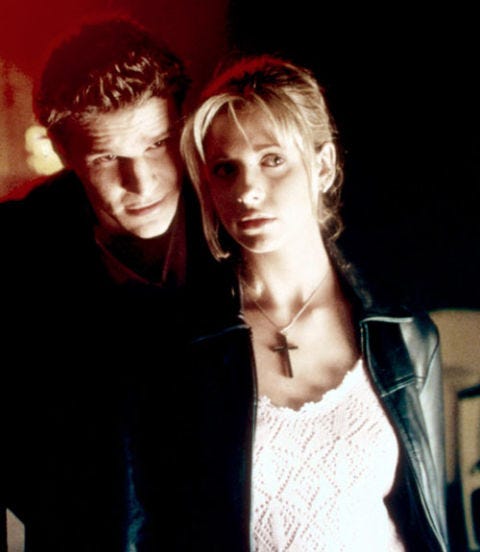 Courtesy of Everett Collection
Buffy Summers, Buffy the Vampire Slayer
There's a reason why this show developed such a cult following — it had a literal kick-ass leading lady. Buffy (Sarah Michelle Gellar) not only battles otherworldly creatures as part of her slayer duty, but she represents a strong, female icon that deeply contrasts with the stereotypical horror film victim. Dare we say it, but Buffy puts those Twihard heroines to shame.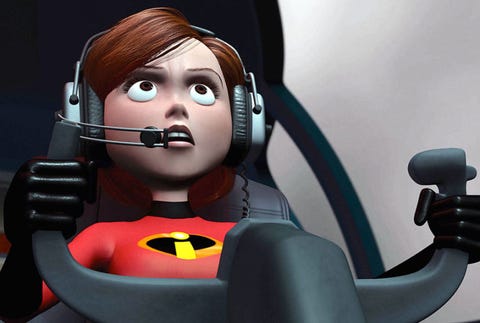 Courtesy of Everett Collection
Elastigirl, The Incredibles
Think it's an easy gig managing a family of undercover superheroes? Even if you can stretch your body up to 100 feet? We didn't think so. Helen Parr, otherwise known as Elastigirl (voiced by Holly Hunter), makes it all look relatively painless while serving as the family's matriarch. And, who cares if she's animated: She's got one amazing waistline.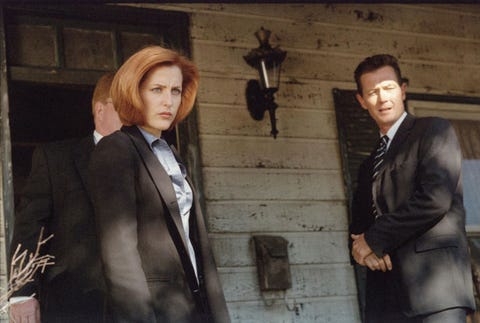 Courtesy of Everett Collection
Dana Scully, X-Files
If there's ever a woman who made us want to work for the FBI, it's Agent Scully (Gillian Anderson). Throughout the nine-year series, she investigated unsolved cases without getting annoyingly lovey-dovey with her partner, Fox Mulder (David Duchovny) in the process. If that's not all, this alpha woman also beat cancer and even infertilization during the show's run. That's one good immune system.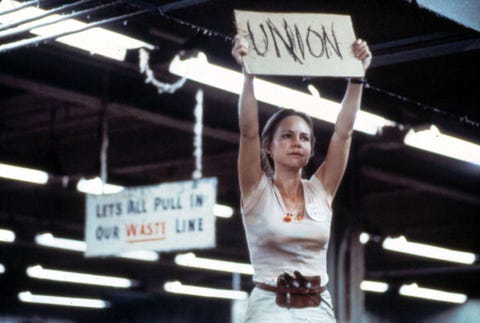 Courtesy of Everett Collection
Norma Rae Webster, Norma Rae
As a minimum wage textile factory worker, Norma (Sally Field) becomes involved in the labor union activities where she works. Of course, this wouldn't be as good a story unless her male-counterpart insisted that she's not spending enough time at home. Well, we all know how that story ended. Norma successfully unionized the factory ... and proved her husband wrong. You go, Norma!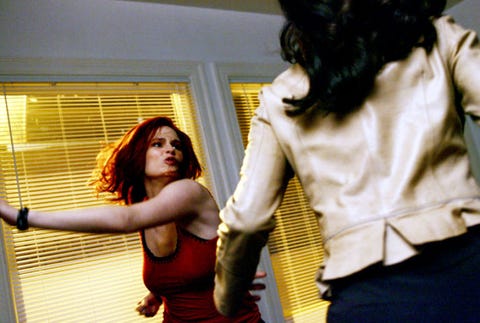 Courtesy of Everett Collection
Sydney Bristow, Alias
Of all the special agent-oriented characters out there, Sydney (Jennifer Garner) may just be our favorite. Not only can she throw a punch like it's nobody's business, but she surfs through a significant amount of trauma during the show's five years, proving the physical and emotional strength of her character. She speaks more than 30 languages, too. How do you say "maaaajor girl crush" in Uzbek, again?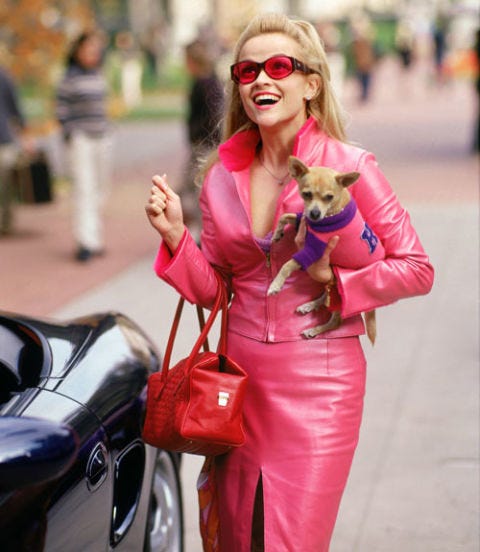 Courtesy of Everett Collection
Elle Woods, Legally Blonde
Not only can she recite the cardinal rules of perm maintenance, but her resume is pink and scented. That adds a little something extra, don't you think? Elle (Reese Witherspoon) has beauty and brains and proves you shouldn't judge a sorority girl by her favorite color. More importantly, though, where would womankind be with the bend-and-snap?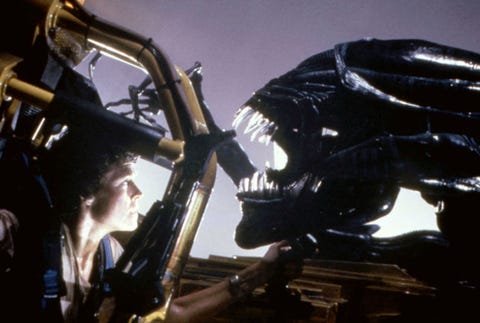 Courtesy of Everett Collection
Ellen Ripley, Alien
Of all the sci-fi leading ladies out there, Lieutenant Ripley (Sigourney Weaver) is certainly the most iconic. Starring in four films, Ellen is now heralded as one of the fundamental ingenues for challenging gender roles. As she battles extraterrestrial lifeforms throughout the galaxy, she proves that she is not defined by men (of any species!), but only by herself.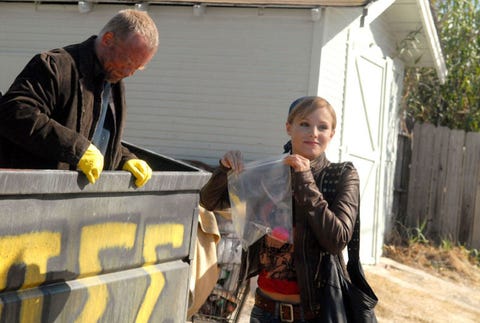 Courtesy of Everett Collection
Veronica Mars, Veronica Mars
This canceled-too-soon series is a mere step away from being your typical, run-of-the-mill drama. Affluent high school in a Southern California seaside town? Yep. Beautiful, popular, blonde protagonist? Sure. A skilled private eye working to solve murder mysteries? Well, not so much. After some pretty heavy stuff goes down, Veronica (Kristen Bell) doesn't moan and groan like your typical teenager. Instead, she employs her in-demand sleuthing skills (and clever word play!) to fight crime.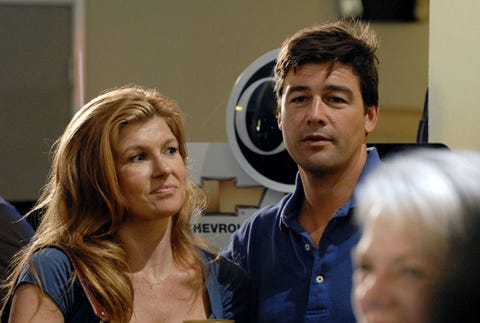 Courtesy of Everett Collection
Tami Taylor, Friday Night Lights
If this recently-wrapped series made us all want to go to high school in Texas, Tami (Connie Britton) made us all want make an appointment with our guidance counselor. Acting as the voice of reason to her husband (Kyle Chandler), she eventually becomes the principal of the town's school and the voice of reason for pretty much everyone else.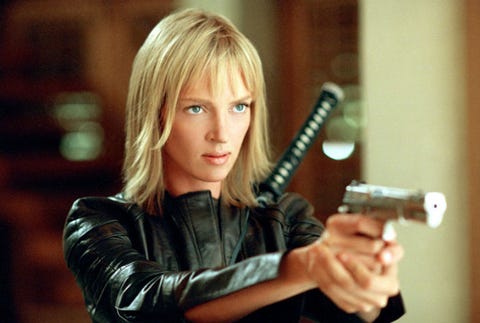 Courtesy of Everett Collection
Beatrix Kiddo, Kill Bill
When we say she's a killer woman, we ain't plain'. Primarily known as "The Bride," Beatrix (Uma Thurman) uses her assassination prowess (never thought we'd say that phrase) and determination to win her boss and lover Bill's respect and, subsequently, his secret "Five Point Palm Exploding Heart" technique. Did we mention she's a working mom?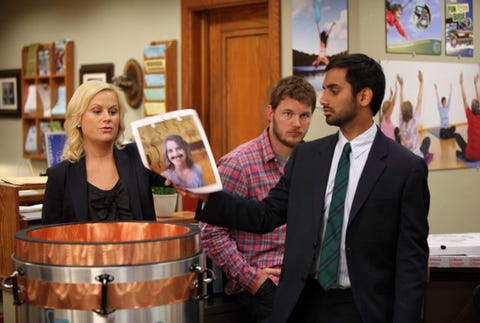 Courtesy of Everett Collection
Leslie Knope, Parks & Recreation
Although she started out a bit too much like The Office's Michael Scott, Leslie (Amy Poehler) now adds an air of adorable normalcy to her office in Pawnee, Indiana. As the deputy parks director, she works selflessly to improve her town, no matter what ridiculous legislation or absurd budget cut stands in her way. Ambitious, hard-working, and incredibly optimistic, Leslie hopes to one day become the first female president of the United States. Move over, Hillary.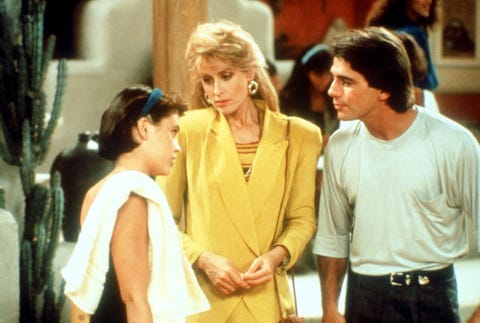 Courtesy of Everett Collection
Angela Bower, Who's the Boss?
For an '80s sitcom, it sure did an impressive job of showcasing the reversal of gender roles. Angela (Judith Light), a divorced, uptight advertising executive employs a live-in housekeeper, Tony (Tony Danza), and learns quite a lot about who's in charge in the process. We just love a woman who can be in control but also learn to let loose a little.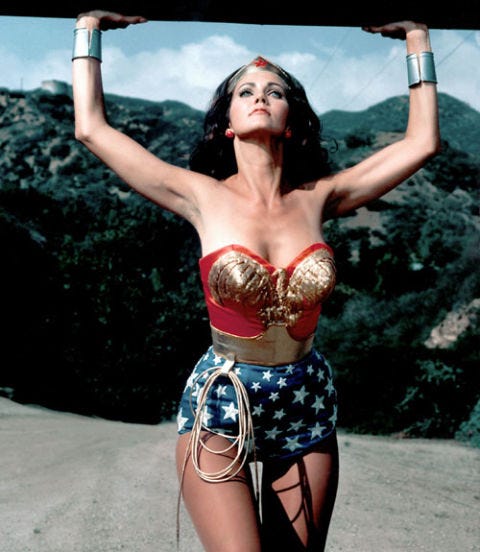 Courtesy of Everett Collection
Diana of Themyscira, Wonder Woman
She might go by Diana in her hometown, but on Earth we know her as Wonder Woman. She possesses various superhuman powers, such as strength, flight, and speed, but she's also considered a feminist icon. Throughout every superhuman encounter, her overall mission was to bring the ideals of love, peace, and sexual equality to the surface. Now, that's a real hero we can stand behind.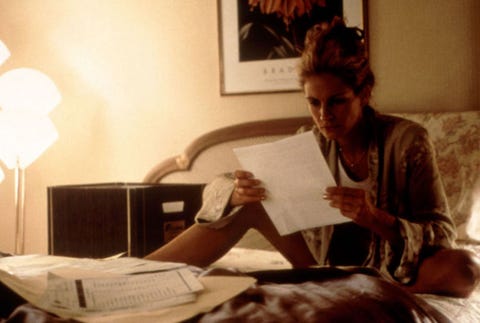 Courtesy of Everett Collection
Erin Brockovich, Erin Brockovich
Erin (Julia Roberts) is the ultimate super-mom. Not only did she single-handedly win a major class action lawsuit against a major energy corporation without a lick of legal training, but she was technically unemployed and raised three kids in the process. The best part about it? Erin's story is ripped-from-the-headlines real, automatically making her one of our favorites.
This content is created and maintained by a third party, and imported onto this page to help users provide their email addresses. You may be able to find more information about this and similar content at piano.io