Women on Top Awards: The Transformers
For our third annual Women on Top Awards, we combed the country for the up-and-comers leading thought-revolutions, creating businesses, and making names for themselves. But their accomplishments speak for themselves...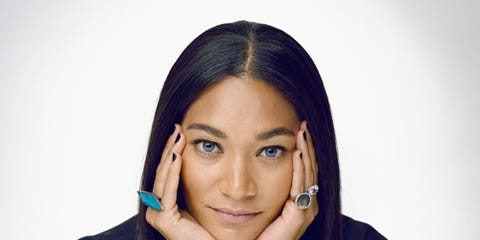 For Marie Claire's third annual Women on Top Awards, we combed the country for the up-and-comers leading thought-revolutions, creating businesses, and making names for themselves in fields from the military to the arts. None is a day over 40, with a couple of notable exceptions: We've added a "Super Woman" category to celebrate women of any age who made their mark on 2012. But their accomplishments speak for themselves...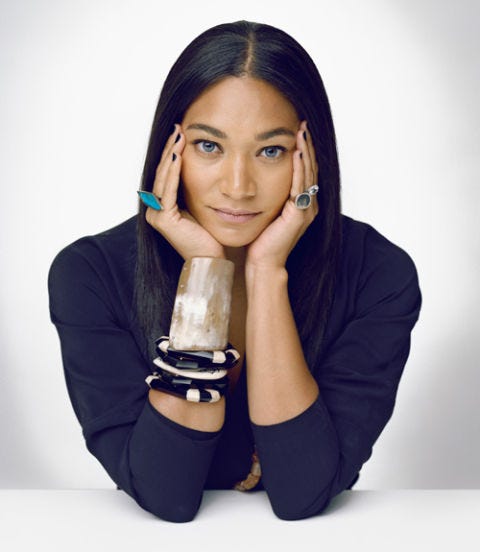 1. Top Designer
Monique Péan, 31, founder, Monique Péan
Résumé: An overachiever with an Ivy League degree and finance job, Péan never questioned her life trajectory until 2005, when her 16-year-old sister died in a car accident. Craving a change, Péan blew her life savings on precious gems and launched an eponymous line of fine jewelry featuring eco-friendly materials. Today, she sells her modern designs in 35 stores worldwide — and Michelle Obama is a fan.
Path to the Top: "When I was growing up, my father brought us to countries from Brazil to Mali to Egypt for his work in international development. My mother, a painter, always introduced us to local artisans, and I never lost interest in the arts."
Defining Moment: "A buyer at a boutique liked a scarf neck-lace I'd made for fun, and ordered several hundred of them. I cranked them out so fast, my fingers were bleeding!"
Statement Piece: "My signature ring — a piece of fossilized woolly mammoth or walrus ivory surrounded by conflict- and devastation-free pavé diamonds set in recycled gold — is our top seller. They're all different, with painterly designs that have been infused into the fossils over thousands of years."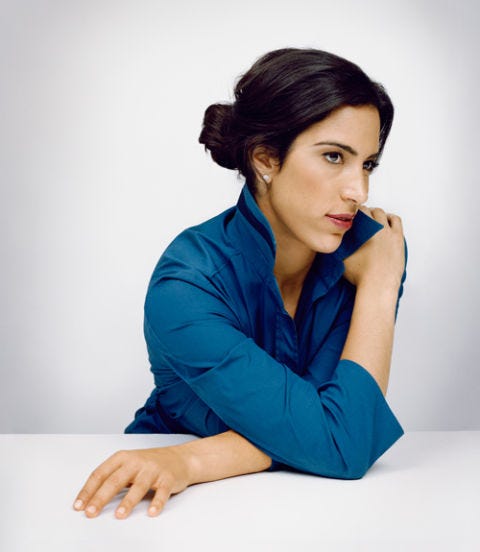 2. Top Reporter
Lara Setrakian, 30, correspondent, ABC News
Résumé: Dubai-based Armenian-American newshound, Setrakian, is hauling ABC into the 21st century with her old-school reporting chops (tagging along with a U.S. Navy pirate patrol to score an early interview with the new Somalian president) and modern take on breaking news (live-tweeting the Iranian elections and Arab Spring riots).
Path to the Top: "I interned at Good Morning America in college. [Then-coanchor] Diane Sawyer always wanted story ideas, so I pitched a segment on prescription drug abuse on college campuses. When my story ran and I was credited as the producer, I'd proved I had something to offer."
Defining Moment: "I reported from Dubai during the Iranian elections in 2009. On June 13, the day after Mahmoud Ahmadinejad 'won,' the major networks left the country, but huge protests and riots were just starting. My Twitter feed was exploding with descriptions of the chaos. I retweeted like crazy, so I became a pipeline of information. My followers jumped from 2,000 to 10,000 overnight — now I have 84,000."
Frequent Flier: "Sometimes I take a 12-hour flight only to be on the ground for a day. I survive by never drinking alcohol on the plane, carrying almonds and dried fruit, and bringing eyeshades to sleep. I pack superlight, but I always bring my lucky Tory Burch military jacket. It makes me feel like a 'news soldier.'"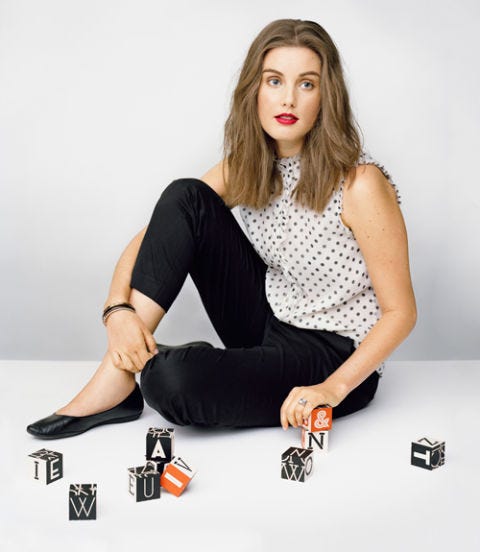 3. Top Techie
Jennifer Medbery, 28, founder, Kickboard
Résumé: Medbery is phasing out the classic school grade book; Kickboard's software captures and analyzes students' academic progress, skills, and weaknesses. This fall, 150 schools in 15 states will adopt the technology.
Path to the Top: "My senior year at Columbia, where I majored in computer science, I was recruited for Teach for America. I'd wanted to do software development in Silicon Valley, but I decided teaching would help me learn about management and goal-setting. Those skills were crucial when I founded Kickboard."
Defining Moment: "In 2009, I was working at a high school in New Orleans, but I didn't have a way of tracking students' grades, learning habits, behavior, and family contacts, so I sat at my computer and built Kickboard that summer. Colleagues loved it, and within months, I'd scored seed funding. We've raised more than $850,000 to date."
Learning Curve: "The guys in my college computer science classes always showed off in lectures. But when we did problem sets in the lab, they struggled. The lightbulb went off: Even though the guys acted tough, they ran into bugs, crashes, and glitches, too. That gave me confidence."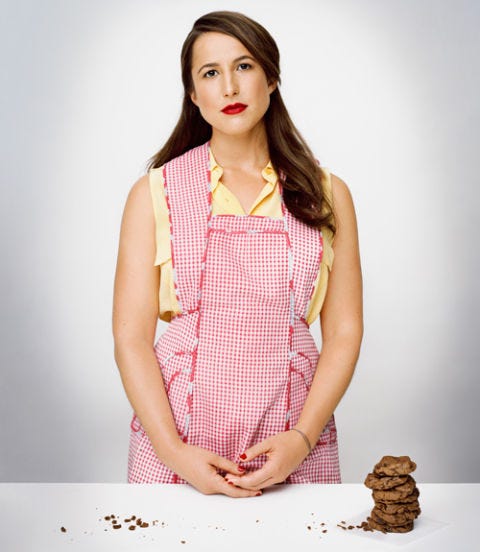 4. Top Entrepreneur
Loren Brill, 28, founder and CEO, Sweet Loren's
Résumé: Three months out of college, Brill was diagnosed with stage 2 Hodgkin's lymphoma. Facing six months of chemo, she moved home to New York City and plunged into baking, a lifelong hobby. Word of mouth about her creations took off, and in 2011, Brill, now healthy, launched Sweet Loren's, a line of all-natural, preservative-free cookie doughs and brownie batters.
Path to the Top: "I've always had a sweet tooth, but when I got sick, I realized that the ingredients in my favorite baked-goods recipes — refined sugar, white flour, and butter — spiked my blood sugar without providing nutrition. So I took classes at Manhattan's Natural Gourmet Institute and incorporated unrefined sugar, whole grain flours, and coconut oil. The new cookies were satisfying, so I didn't have to eat five of them to keep the sugar rush going."
Defining Moment: "In 2009, I won the Lower East Side Girls Club charity baking contest. One of the judges, the pastry chef at Mario Batali's restaurant Babbo, convinced me I was on to something. Next thing I knew, I was scouting production facilities and spending $20,000 of my savings on sourcing ingredients."
Dough Patrol: "Sweet Loren's cookies are lower glycemic than a conventional cookie, but they're not made of kale! So I do a lot of yoga, and during major taste testing, I run around the [New York City Central Park] reservoir twice a day."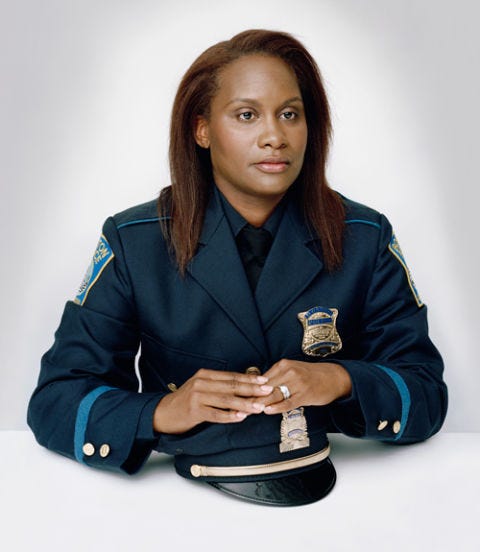 5. Top Cop
Lanita Cullinane, 38, detective, Boston Police Department
Résumé: Since Cullinane hit the streets of Mattapan — one of Boston's most dangerous neighborhoods — as a rookie officer, she's become one of only 44 female detectives in the entire Boston police force, where she's worked in the Crimes Against Children, Human Trafficking, and Domestic Violence units. In 2011, she received a prestigious public-service award, in part for encouraging a 17-year-old sexual abuse survivor to return to school.
Path to the Top: "My senior year in college, I did an internship with the Boston Police Department, and my supervisors talked me into taking the entrance exam for the police academy. Six months before graduating from Northeastern, I found out I'd gotten in. My mother was scared I'd be in danger, but I loved the allure of it — going out there and locking up criminals."
Defining Moment: "Getting promoted to detective in 2006 was a big deal because I'd have more latitude to be involved in cases from beginning to end. Now I stay in touch with victims long after the court case is over. "
Brave Heart: "This is a violent job — I've been dragged down the street, punched in the face, and cut my arm breaking into a car through a window. But I never cried at work until 2009, when I interviewed a 12-year-old girl who got pregnant after a sexual assault by her father. I wasn't sure if I could stomach seeing these things all day. But it made me more committed. I like to be the voice for the groups who don't have a voice for themselves."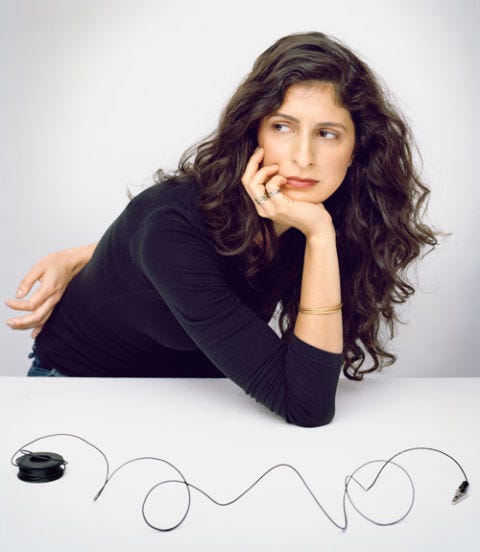 6. Top Scientist
Nina Tandon, 33, postdoctoral researcher, Columbia University
Résumé: As a kid, Tandon obsessively dismantled her vacuum-tube TV. After college, she got a biomedical engineering Ph.D. from Columbia, and today she works at Columbia's stem cells and tissue engineering lab, where the consummate multitasker (she just earned an MBA in her spare time) develops cardiac tissue to repair damage in heart attack patients. The goal? Create a living heart for transplants.
Path to the Top: "Growing up in India, my father's mother wanted to study math, but it was her younger brother who became a well-known mathematician. My dad said, 'Since you can do math and science, you owe it to women to do it.' That became my battle cry, and I was one of four women among 38 electrical engineers in my graduating class at New York City's Cooper Union."
Defining Moment: "My first day as a Ph.D. student, I found a bug in the lab — the stimulators we were using to activate the cardiac tissue weren't producing the same amount of current. I ended up as the lead author on a paper, published in Nature, about best practices in experiments like that."
Marathon Woman: "I love running; marathons are a great way to see a new city, and I've done five. But I'm pretty slow. During the New York City Marathon in 2011, I drank Bloody Marys all the way down Bedford Avenue in Brooklyn — it was like a big block party. I finished in 5.5 hours, and I was happy with that."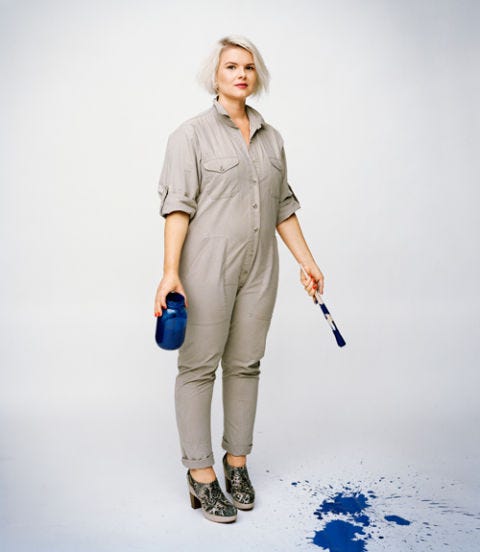 7. Top Visual Artist
Anya Kielar, 34, multimedia artist and sculptor
Résumé: Growing up in New York City's Soho neighborhood in the '80s, Kielar constantly visited galleries with her parents. In 2005, her Columbia MFA thesis project — inspired by an Oscar Wilde children's story — was picked up by a major gallery, selling out in less than two weeks. Subsequent ex-hibits have earned Kielar, who's expecting her first child this winter, comparisons to Andy Warhol. Her fourth solo show opens this fall.
Path to the Top: "I'm severely dyslexic, and as a kid, I loved art class because I didn't have to read out loud. As I got older, my parents encouraged me in my art — the summer I was 15, I stayed alone at our loft for three weeks to paint — but homework still took me five hours a night. That instilled a strong work ethic in me."
Defining Moment: "The New York Times used an image of a piece I'd worked on for four months — a canvas suit covered with paper butterflies — on the cover of the Arts section. I felt like I was really participating in the art world."
Gender Politics: "As a female artist, there's potential to do something new. For thousands of years, men represented women [in art]. Now we're doing it ourselves. My work veers toward the grotesque. In my new show of textile portraits, 'Women,' one of the mouths is an open slit. I'm not interested in pretty lips."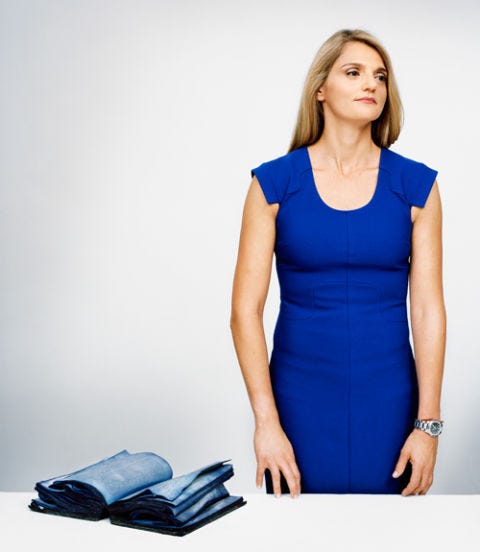 8. Top Lawyer
Mika Mayer, 36, partner, Morrison & Foerster
Résumé: Ohio native Mayer earned money for law school with a job helping small-time investors protect their ideas. After joining the Palo Alto office of international law firm Morrison & Foerster, she cofounded its venture intellectual property practice, and at 31 became the firm's youngest partner.
Path to the Top: "I was a chemical engineering major at the University of Arizona, and I interned at Motorola. I asked one of the patent lawyers there about his job. He was working on patent applications for car tire pressure sensors, which I'd never heard of. Seeing technology in its early stages was cool, and I wanted to help get new ideas to consumers. I applied to law school soon after."
Defining Moment: "In 2006, I was representing a Japanese pharma company that was considering a $10 billion acquisition of a smaller company. Based on my advice, they scuttled the deal and the company later sold to someone else for much less. That episode landed me on the cover of a legal trade magazine."
Early Bird: "I barely sleep; I go to bed at 12 a.m. and wake up at 4:30. My girlfriend texts me when she gets to her office at 10 a.m. — by then, I've cleaned the house and been working for hours."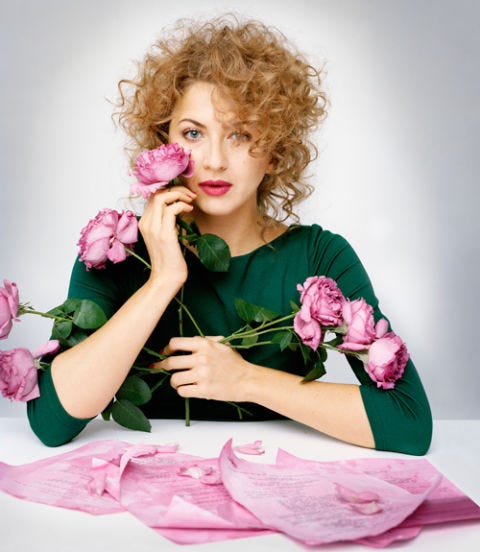 9. Top Performer
Nina Arianda, 28, actress
Résumé: Arianda grew up in New Jersey, 30 minutes from the Broadway stage where her turn in Venus in Fur earned her the 2012 Best Actress Tony Award. The youngest actress ever nominated for back-to-back Tonys — her first nod was for her Broadway debut in Born Yesterday &38212; will star as Janis Joplin in a just-announced biopic set to film next year.
Path to the Top: "I was into opera as a kid — I'd play Carmen and sing and dance. My mom signed me up for a theater group before preschool, and I never looked back."
Defining Moment: "When I won the Tony, I blacked out. I don't remember anything. I had bullet points jotted down, but I forgot to read half of them. My hands were shaking. It was an insane honor to be recognized in that way."
A Star Is Born: "When I was 3, I recited a poem at a festival in Passaic, New Jersey. The applause was tremendous, and it hit me that I could affect people positively by performing."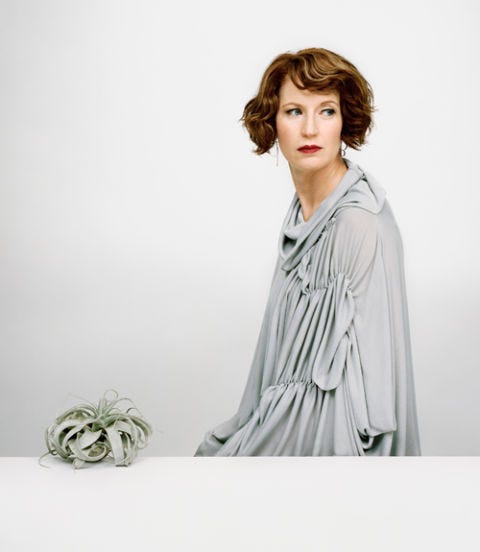 10. Top Architect
Kara Bartelt, 38, design principal, Lettuce Office
Résumé: Bartelt's Buffer House, a 2,500-square-foot energy-efficient home encased in greenery, won an international award. Her next project, a solar array for Occidental College, will remove 1,250 metric tons of carbon dioxide from the atmosphere. And toHOLD, her line of designed objects incorporating tillandsia air plants, is a top seller on Etsy.
Path to the Top: "When I worked for Cesar Pelli, the brilliant Argentine-American architect, incredible projects came his way. It inspired me to do something entrepreneurial. My parents owned small businesses, so working for myself was a no-brainer."
Defining Moment: "I loved designing the Overture Center for the Arts in Madison, Wisconsin, while I was working for Pelli. Every decision, from the angles of the sight lines to the fabric on the chairs, was important."
Home Improvement: "I used to want to create my own house, but now I'm interested in more influential projects. I'll always tinker and change things wherever I live, but I don't want to design the 'perfect' home anymore."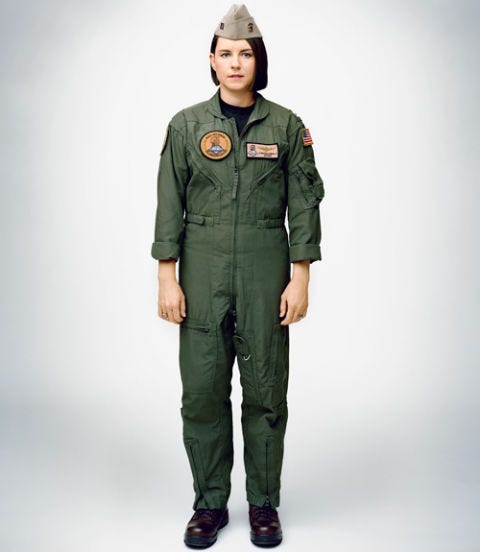 11. Top Military Woman
Lieutenant Commander Megan Donnelly, 32, assistant strike operations officer on the USS Abraham Lincoln, U.S. Navy
Résumé: As a Navy pilot, Donnelly has racked up 2,400 hours of flight time, including two deployments to Iraq and Qatar. This year, she won a leadership award, in part for safely navigating a key international oil route and pirate-infested waters aboard the Abraham Lincoln, a 5,000-troop aircraft carrier.
Path to the Top: "In high school, I did a program at the Naval Academy. I was interested in aviation; an astronaut came to speak to us, and I realized: I could fly for the Navy! It was a tough four years. My class of 1,000 had 195 women, 69 of whom dropped out."
Defining Moment: "I was one of 12 people on the Abraham Lincoln to earn the 'Officer of the Deck' qualification. Every day I had a shift steering the ship, second-in-command to the captain. He trusted me with our most difficult routes because of my calm under pressure."
Classified Couple: "My husband is a Navy pilot, too, but the Navy won't put married couples on the same squadron, so we've alternated deployments for years. But having the same job gives me peace of mind. If he says he has a mission, I don't worry when I don't hear from him for a week."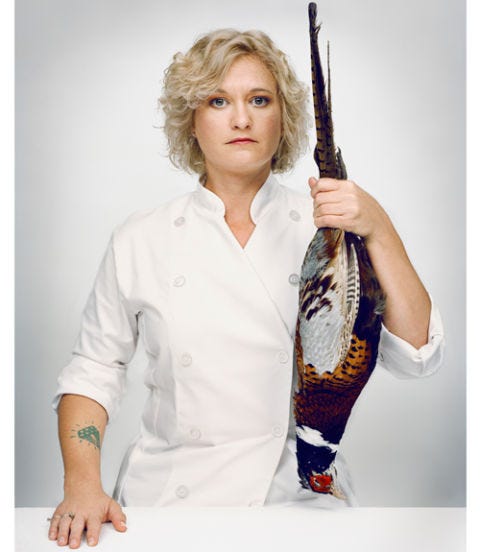 12. Top Foodie
Sonya Coté, 36, executive chef, Hillside Farmacy
Résumé: As a kid, Coté learned to whip up meals from ingredients, like alfalfa sprouts, she'd grown herself. At 18, she took a job at the second-ever Whole Foods, in Dallas, and in 2010, 19 years later, she sold $30,000 worth of Whole Foods shares to open Hillside Farmacy, in Austin, Texas.
Path to the Top: "I learned how to cook from my grandmother's boyfriend, a professionally trained French chef. As a teenager, I worked with amazing chefs who taught me about butchering, offal, and making my own pâté. My culinary education came from apprenticeships: That's why I'm successful. I've seen so many chefs with graduate degrees who don't know much."
Defining Moment: "When an abandoned po'boy shop in my neighborhood became available, my business partners and I crunched the numbers and realized we needed $250,000 to open our own place. We scrounged up the cash and renovated, and Hillside Farmacy immediately had a line out the door."
Menu Planning: "I only eat things grown locally; you can't find a fresher ingredient than a local one. Sometimes I forget about, like, pineapple, or other awesome nonlocal ingredients. But mass-produced food is soulless."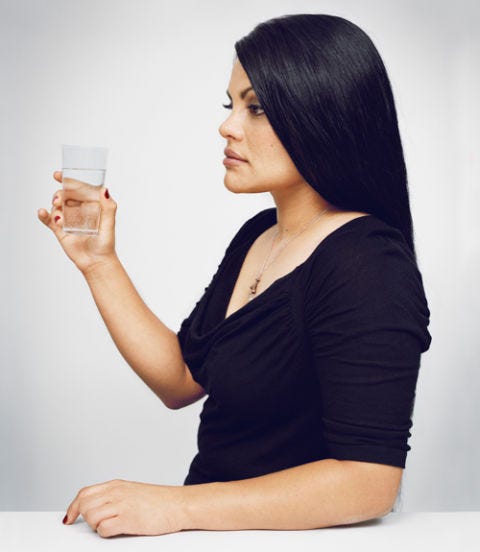 13. Top Activist
Susana De Anda, 32, cofounder, Community Water Center
Résumé: The daughter of a Mexican-immigrant farmworker, De Anda's first job was as an environmental activist, tackling the farm and animal-factory industries in California's San Joaquin Valley, which has the state's lowest-quality drinking water. In 2006, she cofounded the Community Water Center, which now has a staff of eight.
Path to the Top: "I first heard the term 'environmental racism' in college. I thought, What's that? Then it hit me: I'd grown up in a toxic agricultural community. The 'fairy dust' I'd seen coming from planes during school recess was pesticide covering nearby farms. I felt like a survivor, and I wanted to change things."
Defining Moment: "In 2009, the Community Water Center helped pass major legislation dedicated to cleaner water in the San Joaquin Valley. Half the $4 million went to study nitrate water pollution levels, and the remaining money is being used on a pilot program to provide safe, clean water to our communities. It was a huge victory. Our work is a model for the future."
Diversity Training: "I grew up in a Latino community, but now I have to work with people who don't look like me or even always agree with me. Water is vital for humans. That's the common ground."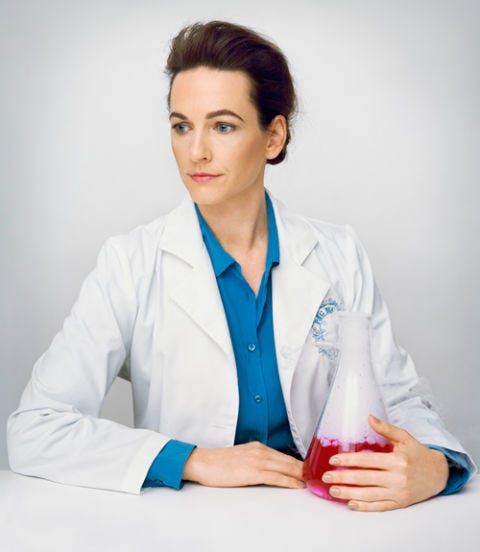 14. Top Beauty Guru
Sarah Vickery, 37, global color cosmetics principal scientist, Procter & Gamble Beauty
Résumé: A tomboy who grew up riding dirt bikes, Vickery has worked on 50 product launches for Procter & Gamble brands CoverGirl and Max Factor, scouting for new technology to perfect the company's top-secret formulas.
Path to the Top: "In 2002, I was getting my chemistry Ph.D. when Procter & Gamble was recruiting on campus. I set up an interview just for practice — I wanted to work with congressional committees on science policy. But when P&G offered me a job in the analytical chemistry department, it seemed like fun."
Defining Moment: "In 2003, we were four months out from a huge foundation launch. But the silicone and water emulsion separated, and the foundation fell apart in manufacturing. I jumped on a plane to our plant in Nenagh, Ireland, to study samples. We fixed the formula and the foundation was a hit."
Job Perks: "I have my makeup routine down — foundation, bronzer, mascara, eyeshadow. But I always carry two products we're still working on in my bag: my secret weapon."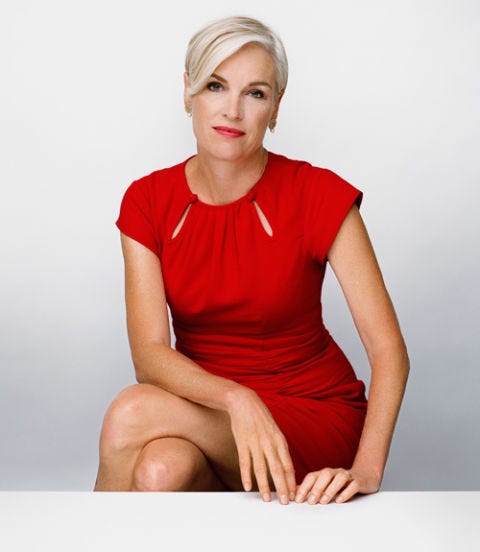 Super Woman
Cecile Richards, 55, president, Planned Parenthood
Year in Review: In an election year when women's health care has become a key issue, this Texas-born dynamo has stood strong amid a firestorm of controversy, rallying donors to pledge almost $1 million within days of breast cancer advocacy giant Susan G. Komen's threatening to cut ties in January. In a harsh political environment, with Mitt Romney pledging to dismantle Planned Parenthood and conservative talk-show host Rush Limbaugh calling women who use birth control "sluts," Richards' commitment to preventive care and basic medical services for women never faltered.
Defining Moment: "The highlight of the year was when President Obama called me to say that as part of the Affordable Care Act, birth control would be entirely covered by insurance for the first time. It was a watershed moment that will change the lives of women in this country for years. I've never met Romney, but if I did, I'd tell him that for every dollar invested in family-planning services, the U.S. government saves $3.74 on the cost of unintended pregnancies."
How a Super Woman Decompresses: "I go to the movies and eat popcorn in the dark, where no one can find me. I love doing that."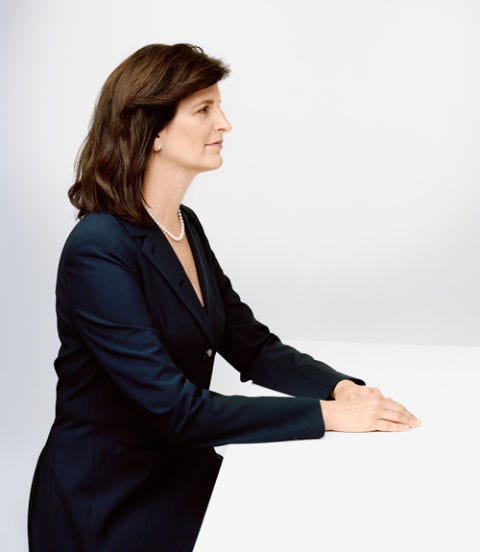 Super Woman
Lisa Brown, 45, Michigan State Representative
Year in Review: In June, Michigan Republicans banned Brown, a Democratic state representative, from the Statehouse floor for saying the word "vagina" in a debate over abortion legislation. The Michigan native became an instant national feminist icon.
Defining Moment: "When the Republican leadership blamed my being banned on a lack of decorum, I wanted to tell them that if we can't name that body part, we shouldn't be legislating it. In protest, we staged a reading of The Vagina Monologues on the Statehouse steps, and I've gotten thousands of e-mails, letters, and Facebook messages from supporters. Someone sent a poem, and there was even a song on YouTube. An 87-year-old woman from Georgia wrote me to say thank you, apologizing for her handwriting because she has arthritis. I just hope all this helps to empower women. We shouldn't be ashamed of our bodies, but there's a belief out there that we should be."
From Quiet Kid to Super Woman: "I was so shy when I was growing up that in restaurants, I had to whisper my order to my mother. There's still that shy person inside of me, believe it or not. I have to push myself to speak up."
This content is created and maintained by a third party, and imported onto this page to help users provide their email addresses. You may be able to find more information about this and similar content at piano.io