Monica Lewinsky Discusses Managing Your Reputation in a Digital Age
In her first-ever public talk at the Forbes 30 Under 30 conference.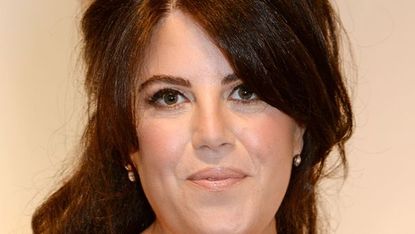 (Image credit: Getty Images)
Monica Lewinsky, the first person to have her reputation destroyed by the Internet, spoke out against the web's culture of humiliation and discussed how it feels to be cyber-bullied today in her first-ever public talk at the Forbes 30 Under 30 Summit.
It's been 16 years since the Drudge Report reported Lewinsky's two-year, on-again/off-again affair with then-President of the United States Bill Clinton, but cyber bullying has only become more prevalent, said Lewinsky, now 41. In the nearly two decades it's taken for her persistent sense of shame to dissipate, legions of others have been tormented on the web and, in the most severe cases, driven to suicide. "The consequences can be devastating and anyone could be next," she said, pausing to dry her eyes when discussing Tyler Clementi, the Rutgers University student who jumped to his death after his roommates secretly filmed Clementi kissing another man and posted the video on the web.
Lewinsky's story began similarly. "I fell in love with my boss, in the 22-year-old sort of way," she said, "but within 24 hours I became a public figure, not just in the U.S. but around the entire globe. I was patient zero, the first person to have their reputation completely destroyed by the Internet." Suddenly, in 1998, before even Google existed, there were two Monica Lewinksy's: the real Monica and the one constructed by political factions and the media "with a little fact and a lot of fiction," she said. She became periodically suicidal, with the mantra "I want to die" a near constant companion. "Being publicly separated from your truth is one of the classic triggers of anxiety, depression and self-loathing," she said. "Frankly, I came close to disintegrating."
In front of an audience of more than 1,000, Lewinsky described for the first time what it felt like to be "ripped apart" by the Internet. "It feels as if a stranger walked up to you on the street and punched you hard and sharp in the gut. For me, that was every day in 1998. In the days and months after the affair surfaced on the Drudge Report, Lewinsky was called "tramp," "slut," "whore," "tart," "bimbo," "floozy," and even "spy" in the media and online. The New York Post's Page Six took to referring to her as "the Portly Pepperpot," she recalled. The September 1998 release of the Starr Report, which outlined details of the affair in what Lewinsky called the first Internet event, evoked a sense of shame unlike any she had felt before. Holed up in a hotel room, reading the report with fistfuls of peanut M&M's, Lewinsky found the thought of strangers reading such intimate details unbearable.
From Clementi to the celebrities affected by last month's nude photo leak, "we are all vulnerable to humiliation, private and public figures alike," Lewinsky said. "It takes a lifetime to build a good reputation, but you can lose it in a minute. That's never been more true than today."
Related Links:
5 Myths About Internet Security
Is Your High-Tech Life Making You Sick?
Image via Getty