Oh, So Mila Kunis and Ashton Kutcher Weren't *Actually* Married Until This Weekend
There will not be a time when this doesn't make us happy.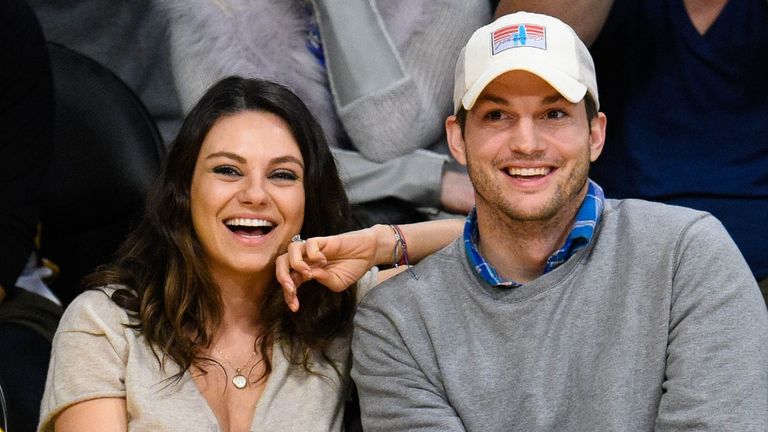 (Image credit: Getty Images)
Update, 7/6: Mila Kunis and Ashton Kutcher, celebrities who enjoy toying with your emotions, got married this weekend. Again.
According to People, Wyatt's mom and dad did the deed in a private ceremony this weekend while other famous people were splashing around in pools and eating flag cakes. (They could have done that too, but we will likely never find out.) Congratulations, guys. Our gift to you is this record of all the times you trolled us about having tied the knot before.
Update, 3/23: Praise be! One half of notoriously private couple Mila Kunis and Ashton Kutcher has confirmed they are officially married.
During the taping of his first Late Late Show, host James Corden was like, "What's the deal? Are you a fairytale couple? Can't you just tell us?" Kunis tried to dodge the question by answering "maybe," but Corden forged on and said, "either you're married or you're not."
Then she said "maybe" AGAIN!
At that point, Corden asked Kunis to hold up her left hand, on which, of course, sat a gold wedding band. So there—slightly exasperating but done.
Original post, 1/2: New Year's Eve evening, news broke that Joseph Gordon-Levitt got married, instantly crushing hearts everywhere. But it seems he may not have been the only celeb to sneakily drop big news. Mila Kunis and Ashton Kutcher might have done the same, subtly announcing they got hitched through Kutcher's Facebook post. Hollywood, you so sly.
Kutcher posted a pic of the pair's New Year's well wishes to fans, signing it "Love, The Kutchers." While Kutcher and Kunis have been engaged since February and welcomed their first daughter in October, they wouldn't officially be "the Kutchers," unless they were, you know, the Kutchers, thanks to a wedding and a name change. Also, Ashton's most recent Facebook post is a link to an article on the most awkward wedding kisses ever—hint or coincidence? Add to that the maybe-second band Kunis was spotted wearing with her diamond ring when out December 19th at a Lakers Game, and a secret wedding doesn't seem all that far-fetched.
Reps for the two haven't commented yet, according to People. Still, if they did tie the knot, congratulations for being so very very sneaky!
Related: Mila Kunis Talks Working at Rite Aid, Breastfeeding in First Post-Baby Interview