The New Generation of Celebrity Mistresses
Meet the young, entrepreneurial "other women." They're not ashamed, they're not sorry, and they're cashing in.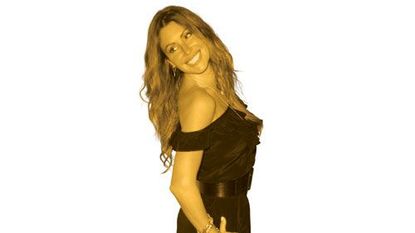 (Image credit: Archives)
After Sara Leal, 22, allegedly slept with Ashton Kutcher on his sixth wedding anniversary in September — a scandal that may have ended Kutcher's six-year marriage to Demi Moore — she wasn't stingy with the juicy details, nude hot-tub romp and all. Within days, Leal had reportedly sold her side of the tawdry tale to two tabloids, Us Weekly and theU.K.'s The Sun, pocketing at least six figures. Those lucrative transactions secured the San Diego — based administrative assistant's financial future and earned her a place in the growing ranks of celebrity mistresses who kiss and sell.
Today's "other women" are aggressively entrepreneurial. Aided by the explosion of the online tabloid culture, reality shows, and the sex-tape industry, Leal and her counterparts eagerly peddle the detritus of their illicit encounters to the highest bidder. They know how to get media outlets on the line, lawyer up, and negotiate like Fortune 500 CEOs.
Take the paramours of Tiger Woods: Cocktail waitress Jaimee Grubbs saved enough voice mails and texts allegedly from the famous golfer to make a reported $100,000 from her Us Weekly interview. Porn star Joslyn James splashed sexts purportedly from Woods on her website, bringing in a tsunami of traffic, and even made an adult movie (The 11th Hole) parodying their affair. According to TMZ, nightclub manager Rachel Uchitel returned the lion's share of a $10 million hush-money settlement from Woods, and then banked a mere fraction of that — $500,000 — for a stint on Celebrity Rehab. Flunked math, Rachel?
There have been so many of these high-profile cases that in 2008, the public relations company DD Entertainment opened in Los Angeles with one mission: to provide "Hollywood Mistress Makeovers," helping infamous "other women" build their platforms and cultivate more glamorous images (including through plastic surgery). Its client list ranges from Violet Kowal, Mel Gibson's self-proclaimed mistress turned handbag designer, and Merilee Gerth, a woman who claimed she slept with then-married Jesse James (she was also his employee at West Coast Choppers), then sued him for sexual harassment when he fired her shortly after their breakup. She reportedly walked away with $700,000.
High-profile women-on-the-side benefiting from their illicit dalliances isn't exactly new. But in the past, celebrity mistresses seemed less eager for the public's attention. If their ultimate goal was fame and a payday, they were far more subtle about it.
In the late '90s, after rumors surfaced that 22-year-old White House intern Monica Lewinsky had fooled around with President Bill Clinton, Lewinsky cloistered herself in her mother's Watergate apartment, desperately avoiding the paparazzi who stalked her every move. Lewinsky stayed tight-lipped about her affair until a grand jury appearance forced her to talk. True, Lewinsky went on to launch her own handbag line, a feat she likely couldn't have done before she was a household name. But her line debuted almost three full years after the scandal had subsided. Even then, she avoided fans, saying, "I'm kind of known for something that's not so great to be known for."
When photographs surfaced of blonde model Donna Rice sitting in the lap of married presidential hopeful Gary Hart in the Bahamas — followed by a newspaper account that she had spent the night at his D.C. town house — the headlines screamed sex scandal and Hart's White House bid hit the rails. Rice, a former Miss South Carolina, reportedly refused a $1 million offer from Playboy, as well as book and movie deals. After avoiding the media, she finally accepted a brief modeling gig for No Excuses jeans in 1987, then disappeared from the spotlight.
Even prostitute Divine Brown, notorious for giving Hugh Grant a blow job in a parked car, wasn't trolling for celebrities the night she met Grant. She learned his identity days after the story broke, but she was literally just doing her job when the two closed the deal on that fateful evening. Sure, she hit the talk-show circuit shortly after her tryst (and made a good chunk of change), but she told British reporters that the ordeal scared her off prostitution for good. Brown moved to Atlanta, had two kids, and joined the PTA.
Compared with today's opportunistic other women, the mistresses of yore seem downright demure. The recent crop appears to relish notoriety, undaunted by the scarlet letter that might have silenced them in the past. Tattooed Jesse James paramour Michelle "Bombshell" McGee sells tank tops on her website that proudly proclaim "Filthy Whore." Lisa Weiss, one of the sexting partners of disgraced married former Congressman Anthony Weiner, provided Star and Radar Online with hundreds of torrid Facebook messages from the politician. Single mom Meagan Broussard, who also sexted with Weiner, snapped gum through an interview with ABC News, which reportedly licensed photos of her for $15,000. None of these women appears ashamed of helping to implode someone's marriage or career. And should they? As Leal told Us Weekly: "I'm not the one who's married."
With so much to gain from bedding a celeb, you have to wonder: Who is using whom in these affairs? Back when mistresses could be depended on for discretion, famous cheaters had the upper hand. They got an extramarital roll in the sack, and, with their lovers hidden from view, they could still preserve their images as upstanding married men. Now male celebs who cheat risk their relationships, reputations, and endorsements, while their mistresses get cash payouts and shots at high-profile careers.
Clearly, even when it comes to celebrity sex scandals, it's no longer a man's world. Many women see money — and sex — as theirs for the taking, too. As Megan McNutt, a friend of Leal's, told Radar Online, "It's Ashton Kutcher. I'd do it, too."
If, as sociologist Catherine Hakim writes in her book Erotic Capital, men and feminists have conspired to trick women into giving away their sexuality for free, then these women have renegotiated the payoff.
And stars like Kutcher are left with the consequences.
Marie Claire email subscribers get intel on fashion and beauty trends, hot-off-the-press celebrity news, and more. Sign up here.