Mindy Kaling: The Accidental New Voice of Feminism
The Accidental New Voice of Feminism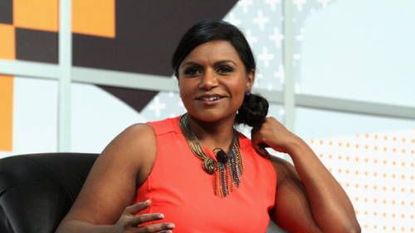 (Image credit: Getty Images)
Whether she meant to or not, Mindy Kaling became the newest voice of a female-focused generation at her SXSW panel today. "The guys on my staff identify as feminist," Mindy told the packed room. And, while she was acknowledging her writers for the hit comedy show The Mindy Project she noted, "You shouldn't be applauding the women writers on my staff, that should just be the way it is." Interviewed by Marie Claire's Anne Fulenwider, Mindy Kaling garnered huge laughs while delivering a strong attitude toward equality, "I think as women we want other women to do so well, but we think formidable means no fun."
Kaling admitted that being an Indian American woman hasn't paved the easiest road to her success. "I can't think about my legacy because it stops me from being productive — it's a distraction. I don't want to stop being who I am, but I can't rely on it," she said. She remembered back when she was early on in her comedy career, "people wouldn't think you're funny because of the way you look." She added, "You can get hung up and say [you're] the victim, or you can be in charge of the situation."
And being the boss isn't such a bad thing. Even though this girl does it all (literally)--she produces, directs, writes for, and stars in her hit show, Kaling joked (?) that she gets to hire the guys she makes out with. Not too shabby. That's what we call a woman taking the lead.