55 Celebrity Tattoos and Exactly What They Mean
There's always a story when it comes to ink.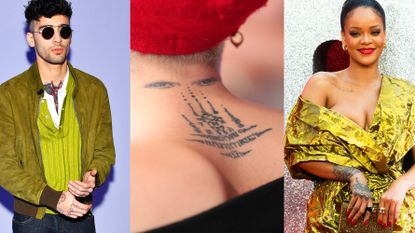 (Image credit: Getty Images)
Tattoos are a big part of today's culture, and stars are not exempt. From hidden script to highly visible art, take a peek at some of Hollywood's ink—and what it all means.