Why Is Harassment So Uncomfortable for Men to Talk About?
As boys, we learned that a major benefit of power was easy sex.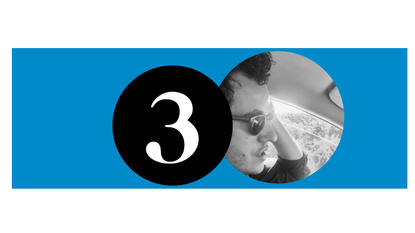 (Image credit: Courtesy)
Let's say I lean in for the kiss," a friend says, "and she pulls away a second too late. Crossing the line?" Another friend remembers the time he asked a woman to go home with him, several times, and she kept saying no. What about implying I wanted a relationship to get a woman in bed? Did that rise to the level of reportable?
How slickly we elided the difference, in other words, between harassment at work and bad behavior on dates. When we read about attempts to force female coworkers to have sex during office hours, we conjured hazy social settings after dark.
Why is harassment so uncomfortable for men to talk about? Partly because we can imagine it. As boys, we learned that a major benefit of power was easy sex. When sleepover confabs turned to future famous rock bands, we weren't writing songs, we were picturing groupies. When we saw porn that involved actresses getting naked on casting couches, we took away that it was women coming to men, asking for something.
Being powerful meant never having to ask. Now, when we talk to each other, we sound nervous. We outgrew our fantasies less quickly than we thought.
Jesse Barron is a journalist for Harper's, Esquire, and The New York Times Magazine
This package appears in the March issues of Esquire and Marie Claire.