The 60 True Crime Podcasts We've Been Hooked On
You'll never be bored again.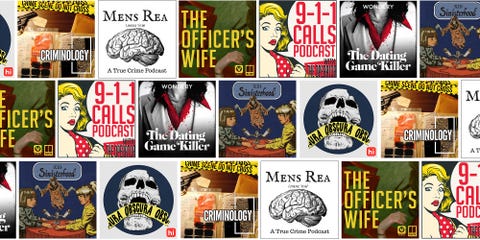 Design by Morgan McMullen
We love true crime here at Marie Claire, but there are some things a Lifetime movie cannot capture. Podcasts are the new frontier of the genre, allowing listeners to go deep on cases, form their own theories, and occasionally even help out the investigators in real time. The best true crime podcasts are ones that say something about society while providing an intriguing narrative, and those are the kind we've listed here. We're all friends here, and by friends, I mean lovers of true crime.
Allow us to present: Our picks of the best true crime podcasts currently available. There's plenty to binge-listen to on your next long road trip or train ride or just, you know, Sunday.

This content is created and maintained by a third party, and imported onto this page to help users provide their email addresses. You may be able to find more information about this and similar content at piano.io