Anne Klein Is Uplifting Women in Fashion and Beyond
For over 50 years, the iconic brand has remained true to the path of and its trailblazing female founder, recognizing that dressing women for success can lead to groundbreaking change. In 2022, that inclusive ethos is front-and-center.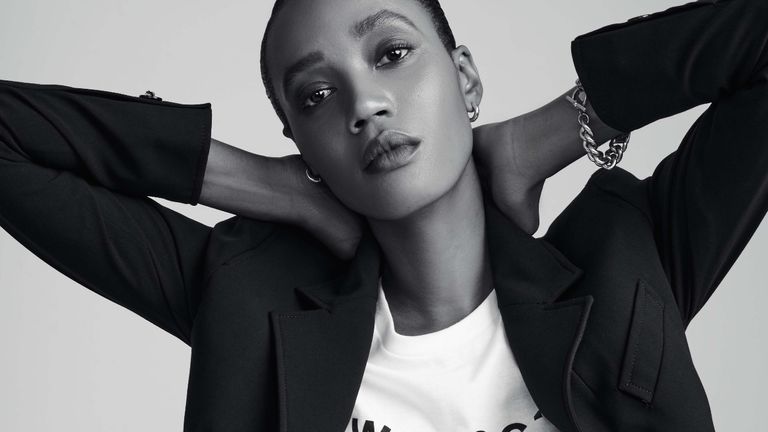 (Image credit: Courtesy)
Anne Klein, namesake and founder of the famed label, once declared, "Clothes won't change the world. The women who wear them will." In 1968, when Klein first launched her brand with its iconic lion logo (a nod to her astrological sign), this was considered a mighty statement. That it sounds obvious 54 years later is thanks in no small part to the pioneering work that Klein started—and that her brand continues to embody—in empowering women of all backgrounds and aspirations. Amplifying the contributions of women has always been at the core of what the brand represents, and as 2022 brings new challenges, Anne Klein is rising to the occasion.
To understand how Anne Klein helped usher in a new era of fashion, it's important to look back at 1973 and the infamous Battle of Versailles fashion show. At the time, the industry may have been about dressing women, but it rarely gave them a voice. The show, created to raise money for some much-needed renovations to the famed palace, pitted American and French fashion designers against one another, with most spectators anticipating a French rout. After all, storied French houses like Yves Saint Laurent, Christian Dior, and Emanuel Ungaro dominated at the time, and were competing against then-emerging Americans like Halston, Oscar de la Renta, and Anne Klein. But the Americans upstaged their European counterparts with a dazzling and energetic display of fashion ingenuity. Anne Klein, in particular, made a powerful statement as the only female designer presenting at the show. The Battle of Versailles forever put New York on the map as a world fashion capital, and Klein's designs emerged as a groundbreaking approach to modern womenswear.
Though Klein passed away in 1974 after a battle with breast cancer, her boundary-pushing spirit continues to inform the brand today, with campaigns that are size inclusive, diverse, and ever sophisticated. The Anne Klein brand has continued to evolve to meet the needs of modern women, with shoes, handbags, jewelry, jeans, and home furnishings to fit their full lifestyle.
But this empowerment ethos goes beyond fashion, exemplified by Anne Klein brand's participation in charitable and activist causes that aim to help women continue thriving. Since 2006, they've partnered with the Breast Cancer Research Foundation to fund over 8,550 hours of research. And in 2020, Anne Klein's granddaughter Jesse Rubinstein mobilized the brand to raise funds for COVID-19 relief. It's a collaboration that continues today with the Women Who Do web series, in which Rubinstein interviews diverse, trailblazing women who are making a difference in their industries, and highlighting what we can all do to further the goals of inclusivity and equality.
For over half a century, Anne Klein has been committed to empowering women to succeed in all facets of their lives. While plenty of things have changed in that time, inclusiveness and advocacy remain central to the brand's values. So even if, as Klein once said, clothes won't change the world, she proved that women certainly will. Now it's your turn.
See the full offerings at AnneKlein.com, and follow Anne Klein on Instagram at @AnneKleinOfficial.