Your Body Hates You: The Definitive Timeline for All Those Doctors' Appointments You Never Book
Oh hello, adulthood.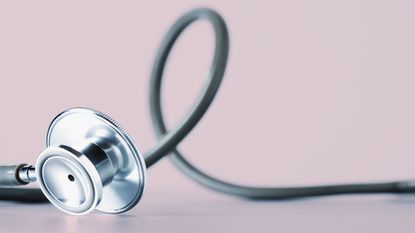 (Image credit: Archives)
Marie Claire Newsletter
Celebrity news, beauty, fashion advice, and fascinating features, delivered straight to your inbox!
Thank you for signing up to Marie Claire. You will receive a verification email shortly.
There was a problem. Please refresh the page and try again.
Chances are, if you're between the ages of 18 to 35, you're not taking the best care of your body. Or any care of your body—if you're like 9 out of 10 Millennials, says ZocDoc, you're not scheduling preventative doctor visits of any kind. Even worse, when you do actually schedule a checkup like an adult, you cancel or "reschedule" (only to cancel again) because you're just too busy. (Seriously—42% of Millennials do this versus 27% of those 35 and up.) And it doesn't matter if we're sick or *actually* need to go to the doc—if we're not feeling good, almost all of us (96%) will just head straight to Google instead of scheduling an appointment with the doc IRL.
This sucks. You're important and you need to take care of yourself—you need to make doctor's appointments. (Was that Mom enough for you?). To figure out when, realistically, you should be making said appointments, we chatted with Dr. Keri Peterson to get the timelines you need to be a healthy human. If that's not enough for you, check out the scary infographic at the bottom. Honestly, if that doesn't make you want to call every single one of the below, we don't know what will.
This annual check-up should include a height and weight check, a blood pressure screening, a clinical breast exam, and any blood tests your doctor deems necessary. It's also an opportunity for a frank discussion with your doctor about what's going on with your body. Nothing is off-limits—and believe us, they've heard it all!
Before seeing the doctor make sure you:
1. Know your family history.
2. Write down any medications or supplements that you are taking.
To get the most out of your yearly visit, here are the most important questions to ask:
1. At my age, which screenings do you recommend for me?
2. What shots/vaccinations do I need?
3. Anything I should be looking out for based on my family history?
4. Is my health worse, better or the same as my last check up?
5. What lifestyle change do I need to make?
6. Find out when you should return for your next visit or whether follow up is needed. And if you forget, digital health service ZocDoc has a great Well Guide feature that reminds you of what important preventive appointments you've completed and those still left to do for the year.
7. Find out how to reach the doctor if you have any questions or concerns- email/phone.
Tip: Write these down ahead of time so you don't forget them during your appointment!
You may be surprised what your primary care doctor can check you for, saving you the need to schedule additional visits with specialists. Many primary care doctors can also perform the following screenings at your annual physical:
Visit a dermatologist for a thorough skin exam every other year. Sooner if you notice any suspicious spots.
Skin self-exam monthly: Once a month check for any new or unusual spots. Remember ABCDE: asymmetry, border irregularity, uneven color, diameter bigger than 6 mm, and evolving shape and size.
Make sure to see your dentist twice a year for cleanings and other preventative maintenance, but you should only get dental X-rays on an as needed basis to prevent unnecessary exposure to radiation, according to the American Dental Association's recommendations.
Pap smear every one to three years, depending: Your pap tests for any changes or abnormalities in the cells in your cervix, which is a way to screen for cervical cancer. You should go annually but if you've had three consecutive normal pap smears, are in a mutually monogamous relationship, and have no other risk factors, you can go three years between screenings. However, most doctors still suggest women see their gynecologist once a year and get a pap smear while they're there. For women 21-29, any mild irregularities in the pap test will prompt an HPV test to check for the high-risk strains of the HPV virus. Other than that, you probably won't get an HPV test until you're 30.
HPV testing every five years: At age 30, women should start getting an HPV test with their pap every five years. The test uses the same cervical swab as your pap smear. Prior to age 30, you don't need to be tested unless you have an abnormal pap, since they typically go away on their own.
Pelvic exam every year: Even if you aren't getting an annual pap smear, it's important to visit your Gyno annually for a routine pelvic exam, where she'll examine your uterus and ovaries.
Breast self-exam once a month: Check for unusual lumps monthly so you can stay on top of any changes. The best time to do it is a few days after your period ends.
HIV test once a year, depending: Get tested annually at your doctor's office or a health clinic if you have risk factors. The most accurate screening is a still a blood test, though you may get a mouth swab in some cases.
Other STD tests once a year, depending: It's recommended that sexually active women get tested for Chlamydia and Gonorrhea annually until age 25. These can be run off your pap or with a separate swab of your cervix. After age 25, get tested regularly based on your own risk factors, which you should discuss with your doctor. Also, get tested before you have a new sexual partner or if you have any usual symptoms.
Thyroid test every five years after 35: Starting age 35, it's recommended that you check your thyroid levels via a blood test and have it re-tested ever five years after that.
The American Optometric Association recommends eye exams at least once every two years, though annual exams are suggested for anyone with current vision problems.
And now for that sobering infographic, courtesy of ZocDoc:
Celebrity news, beauty, fashion advice, and fascinating features, delivered straight to your inbox!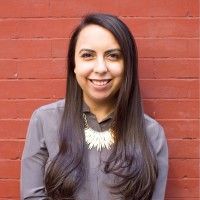 Samantha Leal is the Deputy Editor at Well+Good, where she spends most of her day thinking of new ideas across platforms, bringing on new writers, overseeing the day-to-day of the website, and working with the awesome team to produce the best stories and packages. Before W+G, she was the Senior Web Editor for Marie Claire and the Deputy Editor for Latina.com, with bylines all over the internet. Graduating from the Medill School of Journalism at Northwestern University with a minor in African history, she's written everything from travel guides to political op-eds to wine explainers (currently enrolled in the WSET program) to celebrity profiles. Find her online pretty much everywhere @samanthajoleal.