My Body Is Badass: 4 Muscular Women Prove the Power of the Female Form
Redefining what it means to be "feminine."
Considering the blood, sweat, and tears athletes sacrifice for their sport, it's hard to fathom that anyone couldn't appreciate—let alone criticize—their robust, hard-earned physiques. So why is it that muscular female physiques are constantly the subject of scrutiny and body-shaming in our "modern" society? Since this will always be a big ol' question mark to us, instead of getting angry, we'll leave it to these badass, crazy-confident women to remind us that there isn't, nor will there ever be, a conventional female body type.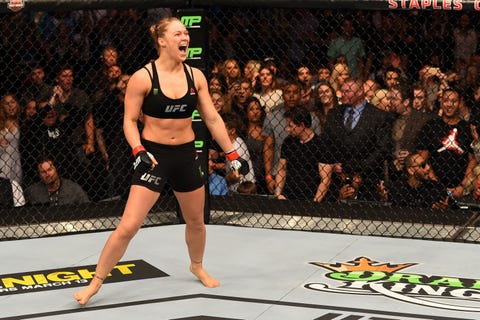 Rousey, a mixed martial artist and UFC champion, is no shrinking violet and is loud and proud when it comes to her powerful frame. She recently shut down haters during an installment of the UFC 190 Embedded vlog series. "If people, like, say that my body looks masculine… I'm just like, listen, just because my body was developed for a purpose other than f*cking millionaires, doesn't mean it's masculine," she said. "I think it's femininely badass as f*ck because there's not a single muscle in my body that isn't for a purpose because I'm not a do-nothing bitch." Preach!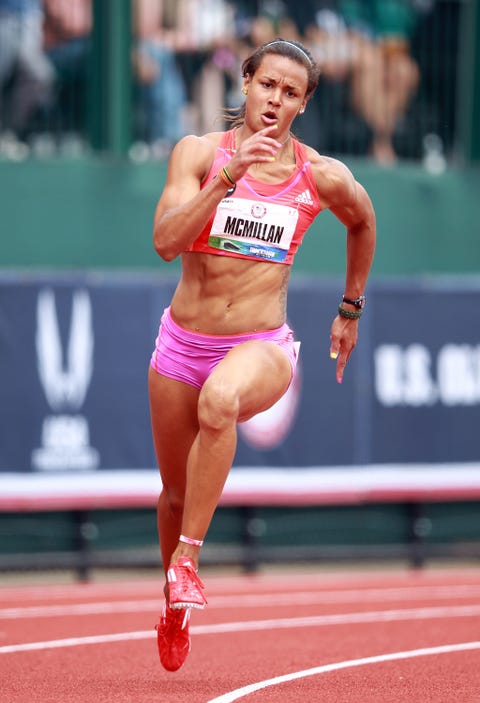 In ESPN The Magazine's Body Issue 2015, Olympic heptathlete McMillan was feeling herself–and rightfully so. Have you seen those abs? "I don't look in the mirror and think 'slim,'" she explained. "I look in the mirror and I'm like, 'Whoa, beast!' It's just crazy how much the body changes. Looking in the mirror I get surprised like every other week. It's like I'm Wonder Woman."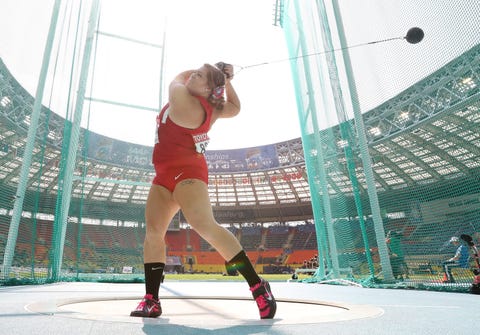 Speaking of feeling herself, hammer thrower Bingson is right there with her. She too appeared in ESPN The Magazine's Body Issue, where she revealed that she was kicked off her high school volleyball team because she couldn't lose 30 pounds. Clearly, that didn't phase her, because she has unshakeable confidence: "I'll be honest, I like everything about my body. I'm just going to throw far because I'm confident with myself and I don't have to worry about what I look like anymore," she said.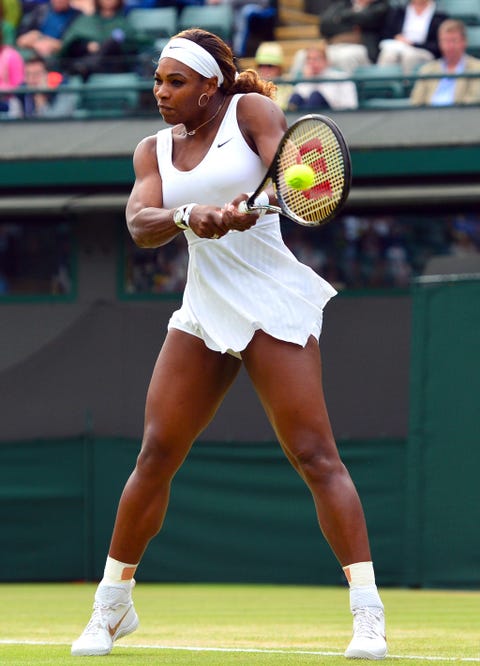 Despite being one of the greatest athletes of all time, Grand Slam champion Williams can't escape criticism about her physique. The body shaming got so unnerving, Harry Potter writer J.K. Rowling stepped in, responding to a troll perfectly with a picture of Williams looking #flawless in a red bodycon dress:"'She is built like a man'. Yeah, my husband looks just like this in a dress. You're an idiot."
This content is created and maintained by a third party, and imported onto this page to help users provide their email addresses. You may be able to find more information about this and similar content at piano.io