Editors handpick every product that we feature. We may earn commission from the links on this page.
Chic Puzzles for Adults That Will Help Ease Your Mind for a Bit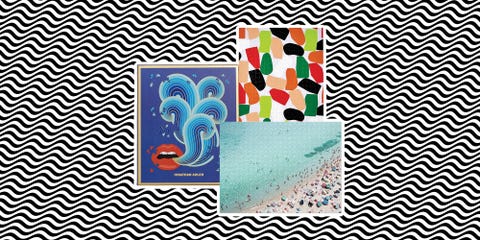 Design By Morgan McMullen
It's hard being an American right now. It's even tougher being a Black American right now. Between the COVID-19 pandemic that has resulted in 100,000 American deaths to the recent killings of Ahmaud Arbery, Breonna Taylor, and George Floyd, there is a lot going on. When you're not protesting or using your platform to speak out, especially those of us who were born with white privilege, it's important to take the time to process and reflect offline. One way to help prioritize your mental health during these times is to invest in some puzzles, like these chic ones, below. By no means should they serve as a distraction to the work that needs to be done, but they do exist as a necessary reminder that we all need a break every once in a while so we can wake up the next day refueled and reenergized for what's to come.

This content is created and maintained by a third party, and imported onto this page to help users provide their email addresses. You may be able to find more information about this and similar content at piano.io