Editors handpick every product that we feature. We may earn commission from the links on this page.
The 12 Best Weighted Blankets to Help You Relax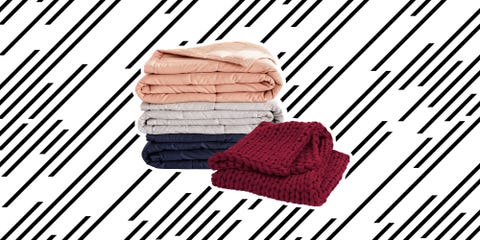 Weighted blankets: The internet's new answer to everything, from reducing isolation anxiety to getting a full eight hours of sleep. But how do you know which weighted blanket is right for you and your needs? As a rule of thumb, a weighted blanket should equal roughly 10 percent of your weight. Once you have an idea of what weight to look for, the options run the gamut—Brooklinen offers a discreet comforter insert, Bearaby makes the Internet-famous Tree Napper, and Casper boasts a beloved line of down jacket-inspired blankets. These are our favorite weighted blankets on the market right now. Happy shopping (and sleeping!).
This content is created and maintained by a third party, and imported onto this page to help users provide their email addresses. You may be able to find more information about this and similar content at piano.io