Inside the USC Sexual Abuse Scandal: Three Women Tell Their Stories
Nearly 500 women have come forward with allegations of misconduct against Dr. George Tyndall, the former USC gynecologist. Here are three of their stories.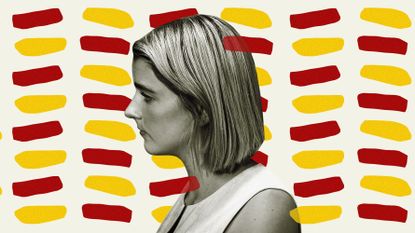 (Image credit: Getty Images)
The #MeToo movement made a promise to the future: Going forward, women's stories would be listened to, their experiences learned from, the culture corrected as a result. Now, a year after the movement began, we have an opportunity to see whether that promise is truly kept.
Since May of this year, nearly 500 women have accused George Tyndall, M.D., the former campus gynecologist at University of Southern California, of sexual harassment, abuse, and misconduct. The allegations span the nearly 30 years Tyndall worked for the school, before he resigned in 2017. Many of the alleged survivors blame USC for not listening to complaints against Tyndall earlier. (Tyndall has denied any misconduct and his lawyers told CNN last week that he is cooperating with investigators.)
Five hundred is a staggering number of accusations, covered in nearly 100 lawsuits, yet many Americans know little or nothing about the case. Though it's been covered by major news organizations—notably, the Los Angeles Times, which broke the story in May—and contributed to USC President C.L. Max Nikias' resignation in August, the story has had trouble breaking through the noise of the news cycle.
But if you're just now hearing about the accusations against Tyndall, it's time to pay attention. Just last week, USC agreed to pay a $215 million federal class action settlement (the agreement has not yet been approved by a judge)—a number that some of the alleged survivors and their lawyers say is insufficient, though the deal would not necessarily resolve the other lawsuits against Tyndall.
The majority of the women who have issued complaints have chosen to remain anonymous, but a few of them are speaking up. Marie Claire spoke to three survivors of Tyndall's alleged abuse—Dana Loewy, Amanda Davis, and Brennan Heil, all from different decades at the school and all represented by D. Miller & Associates—about their experiences, their lives since publicly accusing Tyndall, and how they hope justice will be served.
---
I was born in the Czech Republic and when I was nine we fled my country, a year after the invasion of the Warsaw Pact Army in 1968. I grew up in Germany and then, when I was 28, I went to the U.S.
I attended USC from 1988 until 1995. I got a scholarship from the German government to attend graduate school. I wanted to go to UCLA, where I'd spent a year as a non-degree student. It was my first time away from my family and I just loved Southern California. But you don't get to choose the university, and instead of UCLA, they gave me USC. At first I was disappointed because I didn't know much about USC, but it grew on my very quickly—especially since, after a year, I was offered a spot in the Ph.D. program and teaching internship with the tuition paid. I really was always very grateful to USC for allowing me to leave graduate school without any debt and with a solid education. I became a passionate Trojan, especially after I graduated. I am a fan of the school—that dark shadow cast by Dr. Tyndall notwithstanding.
The Student Health Center at USC was my sole provider of healthcare. I was in my 30s by then, early 30s, and this was, I think, in 1993. I needed a routine, annual pelvic exam. We didn't have much of a choice of doctors there: Dr. Tyndall was the only full-time gynecologist, though there were also part-time female gynecologists. Of course, when you're 32, 33, you have seen a few gynecologists—I certainly had—so I had something to compare him to, which many of the young women that I've met had not.
From the very beginning, the encounter felt strangely intimate and even creepy. You know how when you go to a gynecologist, normally he or she tries to put you at ease? They say things to make you feel comfortable, to defuse the tension, which is natural. I mean, who likes to lie down with our feet in the stirrups? He was the opposite. There wasn't a nurse chaperone there, but you go through the USC health center and it doesn't occur to you that you're not in good hands. But he made me uncomfortable and self-conscious from the start.
Once I was on my back with my feet in the footrest, he remarked in a sleazy manner on the small rose tattoo on my inner thigh. He said, "Ah, you have a nice picture here for me." Then, as he was examining me, he swept his fingers inside me and I remember he caused me excruciating pain. When I squirmed and protested, he told me not to make such a fuss. And then, suddenly, he completely changed his demeanor to what seemed like astonishment and he told me that I must be in so much pain because I was still a virgin. I told him that I had been in a couple of committed relationships with boyfriends and that I just could not be. I was very confused and he seemed to kind of feast on my discomfort. It was very, very strange.
He used this opportunity to quiz me about my sexual history. He wanted to know if I needed contraception, and I said no. He pressed me to tell him why not, so I felt compelled to reveal to him that I was in a committed relationship with a woman—that absolutely piqued his interest. He asked me, in a creepy manner, whether it was true that all lesbians hated men. I replied that I couldn't speak for all lesbians, but I did not hate all men. At that point, I just wanted to bolt from the office.
I remember his hands distinctly—and I talk to other survivors of his so-called treatment—and we all remember his hands being rather thick, not like a surgeon's hands. It's a minor detail, but it's something that has stayed with me for all these years.
Maybe a year later, I complained to a female gynecologist who was at the health center about George Tyndall. She seemed very uncomfortable, but she said and did nothing. A friend of mine also saw Tyndall and we agreed that he was very rough and inappropriate. We actually gave him a name—we started calling him The Butcher.
My generation, we endured it all. The daily indignities were common and we had nowhere to go. In fact, the typical answer would've been, "Oh, just be happy that they notice you." And this was not the worst thing that had happened to me. I had been abused as a child, I had been raped at 18—I would not say that this was the worst that happened in my life. It was just one of those things.
What makes this whole scandal so shocking to me is that this went on for 27 years. It started with the Los Angeles Times coverage of this case—I think it was in March when they broke the story. And I looked at the picture and sure enough, yeah, this was Dr. George Tyndall. I recognized him right away, and when I heard the accounts, it all came back. It's just shocking to me that he potentially must've seen thousands of other women after me—women that were not even born when I saw him—and that this could've been prevented. That's when I really felt I had to say something.
I did not survive Communism to not speak out now. I don't want to cast aspersions on the many Jane Does who are also suing Dr. Tyndall and the University, because I understand people have their own reasons. But I'm 58 years old. I have nothing to prove, nothing to hide, I'm mature enough. I can speak out for those who can't, or who think they can't.
I was closeted in my younger days, and I was positive for about 10 years that that was the worst time of my life—denying to myself and others who I was. That was the other reason I was not going to hide and lie by omission anymore.
Our goal really is that we want accountability. Dr. Tyndall's medical license was only suspended, not revoked, and that's unacceptable. It's not about the money—the class action settlement is an insult to me.
I hope that he will be prosecuted to the extent allowed by law. Even criminally, not just civilly, because there are some cases that are more recent than mine. I'm hoping that he will be held accountable, but USC, too.
---
I'm a compliance analyst and I work remotely, which I love because I get to be involved with my kids' lives. I have an almost-8-month-old, a 7 year-old, and a 22 year-old—she's the one who was five when I graduated USC.
USC is looked at as such a top school—across the United States, but specifically where I lived in Washington State—and the opportunity arose that I was able to go there, and I was thrilled. I felt on Cloud Nine, really. I remember packing up my car with all of the luggage on top, and leaving out the driveway to take that drive from Washington down to California. I was very proud of myself for being able to accomplish that step.
I believe it was my junior year, which would have been the end of 2000, beginning of 2001. USC Medical Center was my main source of medical treatment, the only place that I went for check-ups or anything like that. The particular time that I saw Dr. Tyndall, I went in for just a typical exam.
I remember being fully naked and on the exam table. There was nobody else present. There was no cover over me, no gloves, nothing like that, but at the time it didn't really cause any alarm. He was just making small talk. He knew that I was a single mom, so he started talking about how women's bodies change during pregnancy and after they give birth, and how they do get their bodies back. He said that he was doing research on the topic and he asked if he could take pictures.
I know USC is a research institution. Since he was associated with the university and on-campus, I just believed him. It sounded legitimate. So I allowed him to take the pictures, but somewhere deep down inside I remember feeling a little bit off.
For me, coming from a small town, you're taught that a doctor is somebody you can trust. It was cognitive dissonance going on in my head: That he's a doctor and I can trust him, but then the reality of what was going on was awkward and weird. I just kind of brushed it to the side and believed the doctor.
It wasn't until after I left that I started thinking about it and feeling really stupid and embarrassed. I was wondering why I allowed him to take the pictures. I thought about saying something at the time, but then I was thinking if he was truly doing research then I would look...the administrators would turn their back on me, or there might be some issue that would arise and I wouldn't be able to complete my education. As a single mom, I wanted to be able to create a better life for myself and my child. So I just kind of stuffed it.
I did end up saying something. I had gone to a counselor—they were just north of the campus, and associated with USC. I just recall her telling me that the next time that I came in, she could bring something for me to punch to really get my anger out. And I remember feeling weird about that, and just kind of frustrated and uneasy. I never went back.
I continued to focus on my education and try to move forward and ignore all the feelings. But throughout the years, whenever someone's talking about USC or asking me about where I went to school, I have had this picture [in my head] of me being naked and Dr. Tyndall taking the picture.
A few months ago I found out that I wasn't alone in this experience. My daughter was 21 at the time, the same age I was when it happened, and I just thought, What if this had happened to her?
I found out the LAPD had found a large stash of photographs when they served Dr. Tyndall the warrant. His explanation was that he had them in case these women had cancer in the future. First, it's disgusting, these photos serve no medical purpose—they're not in medical records or, like he told me, in a research folder. That was a lie. Second, there was some kind of validation just in knowing. I was thinking all these years that it was me, that something was wrong with me.
I just knew I needed to say something, but I was trying to decide if I was gonna put my name on it. Then I saw Terry Crews testifying in Congress on TV, and something resonated with me about that—this dynamic of the abuser being your authority figure and having power over you. That's when I decided to come forward with my name and speak out fully.
My first response to USC's settlement offer was disgust, because it's $2,500 for an abuse victim—that's not even enough to pay for a counselor. To me, it just seems like kind of a way to hurry up and file it. You know, "Let's move on here." So I'm a little frustrated in that sense, but there was one part of what [USC President] Wanda Austin wrote where she said, "This is the beginning." I'm hopeful that she means that, and that what will follow will be further conversation to prevent other victims at USC and on other campuses.
Meeting these other women has been so inspiring, so strengthening, and it has began the healing process for me, for sure.
---
I wanted to go to USC my entire life, it's the only school I ever wanted to go to—you can ask anyone. I was obsessed with it. I'm actually a senior at USC still; my major is in communications and political science.
When I got into college and Trump became a thing, I got super interested in politics. And now I work in the press office for the attorney general of California, Xavier Becerra.
It's crazy how many times I've told this story: On the New Year's Eve of my freshman year, I was raped. It was while I was home, and I was kind of terrified. Because I was a virgin, and I literally did not know what the next step was. Being a virgin was a big part of my identity at the time. From my perspective, I really didn't want to tell people what had happened so that I could keep that to myself and keep pretending to be who I was—or at least who I thought I was—in the public sphere.
But I hinted at something to one of my friends when I got back to school, and he was like, "The next step would be to go get an STD check and make sure that you're okay and you're safe."
And I thought, That's my only step? That's all I have to do and then I can move on and try to forget about this? Okay, cool. Which, I mean, obviously was not all I had to do.
I went to see Dr. Tyndall in order to get an STD check. He immediately questioned me about my sex life, asking things like, "How often do you have sex?" And he would specify, "With men?" And I obviously had to say no, I didn't have sex often, because I didn't. It was gross and cringey to begin with, but apparently it was important: Who? How often? How many times had I had sex? It was just beyond a gynecologist's questions.
He decided to give me a pelvic examination, which is not a necessary procedure for what I wanted—I literally just needed an STD check—but I said, "Okay. Sure. Help me so I can get out of here."
During the examination, Dr. Tyndall starts to insert his fingers into my vagina, touching me inappropriately, which he claimed was to make it easier because I was so tight. While this made me uncomfortable, I didn't want to question his authority. I was in a completely vulnerable place. I'd never been to a gynecologist before; it was not a part of my life up until that point.
Then he thrust the speculum into my vagina. It was incredibly rough; I ended up crying out in pain. And then the nurse chaperone who came into the exam room with me left, without worrying about her role or my safety.
Everything that he said—even if it's in a joking manner or something—he's preparing you to be more and more comfortable with him getting farther and farther from good practice. He's just priming women for this situation and he thinks that they're weak—I think that's genuinely what it is. He recognizes something about somebody and thinks that he can take advantage of that situation by, like, priming them and prepping them.
Immediately after I left, I was trying to recreate my own narrative. I was like, Okay, something really bad just happened to me and I honestly don't have the mental capacity to deal with it right now. I did not. I was already dealing with being raped. There were just so many things that were happening to me that I thought, I can't add one more thing.
I thought, The only thing that's gonna make this okay right now is if I say that it was funny, if I say that every single thing that he did in there must have been a joke. Because it must have been, right? Like, he's a doctor. He treated me. So if I have no way of doing anything now about that situation, then I better damn well forget about it and move on, or create a new narrative for myself and make it something that I can laugh about.
I wasn't laughing for long. I think I maybe told the story once as a joke because I thought that it might make me feel better and it didn't, and then I just kind of shut up about it for two-and-a-half years. I never saw another gynecologist. I really disliked seeing male doctors in general.
When this case popped up on my Facebook feed, I had been forgetting about things for such a long time. But I saw his face pop up—that's what happened—it was a photo of his face on my Facebook feed and I just thought, Oh my god. That's him. I can't stand seeing his face. But I knew when I saw that post that I just need to submit my story.
Sometimes I still have the narrative of, I let these things happen to me. I know that's not true, but it's really, really hard to not believe that when you're looking at your mom or your sister or somebody that raised you to be so strong, and you have to look them in the eye and say, "You know what? It did happen to me." At some point I was like, "How? How did I get through that entire appointment and not get up and leave or say something?" I thought I was stronger, too.
I know it's not about my strength or lack thereof. I appreciate every single woman who's a part of this case, and I don't think that everyone should have to reveal their name. But I just thought to myself, why wouldn't I? I am stronger than everything that happened, and this is a situation that deserves to be talked about, and if people my age don't come forward then it doesn't seem as relevant.
When I saw the class action settlement, I was not discouraged at all. In fact, I was kind of stoked. From my perspective, USC was, for the first time, finally saying, "We did something wrong, and we're going to provide a settlement for it." Do I think that was enough? Absolutely not. Do I think that they have the right to stop there? Absolutely not.
You can't just say you're sorry, but that there's nothing you can do to change anything. Instead, you have to change what you do going forward. That's literally step one to a good apology: Admit fault, and then do something about it. USC needs to look at themselves, and build from the top down. They need to start creating a culture where it's easy to say something when it seems wrong, and you feel like you are listened to, and where the students are put first. I think that's all that I have to say.
As told to Cady Drell. Interviews have been edited for length and clarity.
Marie Claire email subscribers get intel on fashion and beauty trends, hot-off-the-press celebrity news, and more. Sign up here.
Cady Drell is a writer, editor, researcher and pet enthusiast from Brooklyn.