All 3 Ahmaud Arbery Murder Suspects Have Been Indicted In Georgia
The 25-year-old was shot while on a jog in his Georgia neighborhood.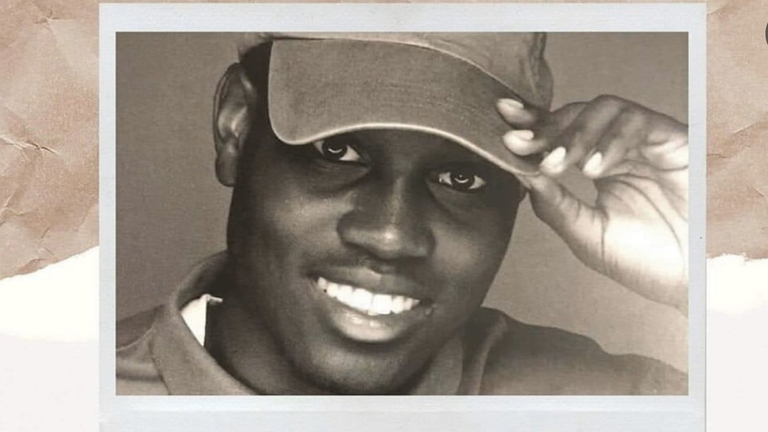 (Image credit: Archive)
On February 23, Ahmaud Arbery was shot and killed while on a run in his Brunswick, Georgia neighborhood. The unarmed 25-year-old was reportedly hunted down by a former police officer and his son, and "lynched," as Arbery's family lawyer described it.
Travis and Greg McMichael, both white, believed Arbery was a "suspect" in a spate of burglaries in the area, according to a police report. According to The Atlanta Journal-Constitution, a grand jury has indicted them, plus a third man named William "Roddie" Bryan, in his death.
All three were previously charged with felony murder and aggravated assault, according to the Georgia Bureau of Investigation. The men are now being held without bond in the Glynn County jail.
In support of Arbery, the running community planned a national jog last month—on what would have been his 26th birthday.
Organizers asked participants to run or walk 2.23 miles to commemorate the day he died, and to post about it on social media using the hashtag #IRunwithAhmaud.
"Our community here in Brunswick, GA, lost an avid runner on 2/23/2020, while out on a run. Ahmaud Arbery's life was taken away from us, by a group of men who falsely suspected him of wrong doing," read a Facebook post about the run.

It's been several months since the fatal shooting, but cellphone video showing the killing surfaced online last month, igniting outrage from politicians, including former Vice President Joe Biden, Sen. Bernie Sanders, Sen. Elizabeth Warren, and Rep. Alexandria Ocasio-Cortez.

Celebrities also demanded justice via social media.
An attorney representing Arbery's family said in a statement that "the series of events captured in this video confirm what all the evidence indicated prior to its release—Mr. Arbery was pursued by... white men solely because of his race and [they] murdered him without justification."
In addition to the #IRunwithAhmaud protest, local activists in Georgia planned demonstrations at the Duval County courthouse and a change.org petition demanding justice for Arbery has been signed by more than 803,000 people.

Rose is a Staff Writer at ELLE covering culture, news, and women's issues. She is an accomplished and compassionate storyteller who excels in obtaining exclusive interviews and unearthing compelling features.