No Mercy for Fugitive Fraudster Husband
After Michelle Kramer's missing husband was finally found, he is now facing the many malpractice lawsuits he left behind.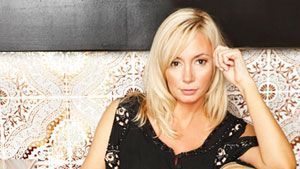 (Image credit: Archives)
Imagine if your wealthy husband disappeared from your bed one night, left you massively in debt, and turned out to be a total fraud. That's what happened to Michelle Kramer. She was a 29-year-old graduate student in Chicago when her husband, a sinus surgeon named Mark Weinberger, vanished during a family vacation in Greece.
Weinberger apparently knew he was about to get busted for healthcare fraud and medical malpractice of the worst kind: allegedly performing unnecessary surgeries on patients at a clinic he ran in northern Indiana. Michelle's search for her missing husband turned up shredded documents, survivalist gear, and $6 million in debt.
Five years later, in December 2009, Weinberger was finally found — hiding in a tent atop the European alps. He'd been living on and off in the tent and in a nearby Italian town, with an apparent plan of writing a survivalist handbook. In the meantime, more than 300 malpractice suits had been filed against him in the States.
Weinberger is now back in America. This month, a judge in Indiana ordered him to pay $13 million in one of his many malpractice suits. Separately, he had recently pleaded guilty to 22 counts of healthcare fraud. Under the plea deal he had worked out with his attorney, he would serve four years in prison. Today, a federal judge rejected that plea deal, saying four years is not enough. Weinberger's attorneys have reportedly moved to prepare the case for trial, while continuing to try to negotiate with prosecutors.
Michelle, meanwhile, has refused to be defined by her husband's betrayal. Last spring, she completed her Ph.D. in psychology in Chicago. This spring, she is working on a postdoctoral fellowship in Baltimore. Marie Claire editor-at-large Abigail Pesta met Michelle and learned the details of her personal journey. Michelle credits her down-to-earth, blue-collar parents for keeping her grounded, even when she and her husband were flying around the world in private jets. "I never lost myself, even when I had all that stuff," she explains. "I just didn't lose who I was." You can read her full story in Marie Claire.