How I Did It: Advice from Real Women Who Campaigned (and Won)
Insight into life on the campaign trail from the winners.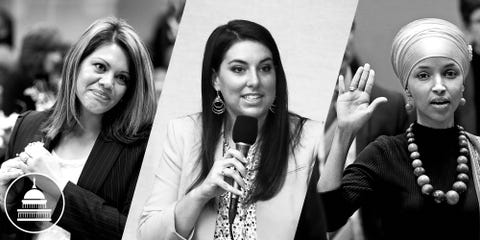 Design by American Artist
Campaigning can be a grueling process. Not sure where to start? From fundraising to work-life balance, here nine inspiring candidates share how they ran a successful campaign.
1
Teresa Benitez-Thompson, 39, Democratic member of the Nevada Assembly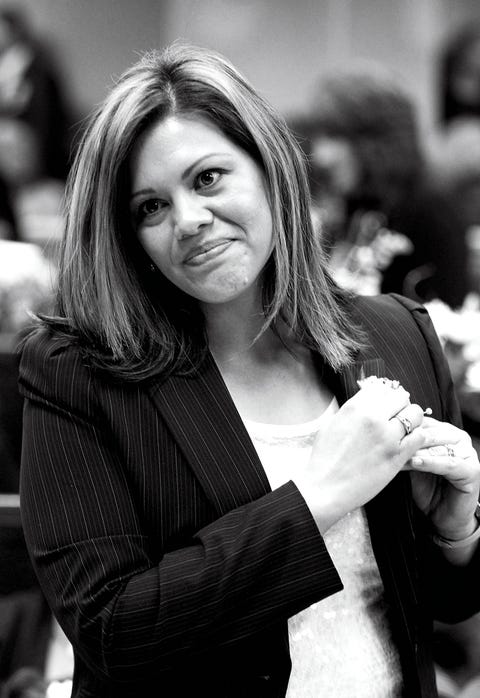 How I Fundraised: "I sent out a letter asking for contributions from friends and family using my wedding guest list. And made many cold calls. I scheduled 'call time' weekly, and had my campaign manager present as moral support—and to ensure I completed my list."
2
Ilhan Omar, 35, Democratic member of the Minnesota House of Representatives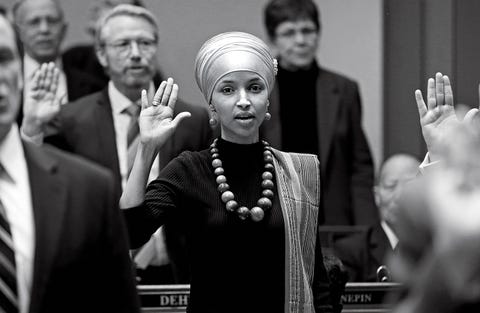 Jim Mone/AP/Rex/Shutterstock
Who Was on My Team: "A campaign manager, a communications director, community organizers, a field director, and a treasurer. They were local activists and organizers, and students at the University of Minnesota looking to get involved in politics. My campaign manager would handle day-to-day operations and, most important, helped me decide how I should be spending my time and kept me on track. It takes a village."
3
Avery Bourne, 25, Republican member of the Illinois House of Representatives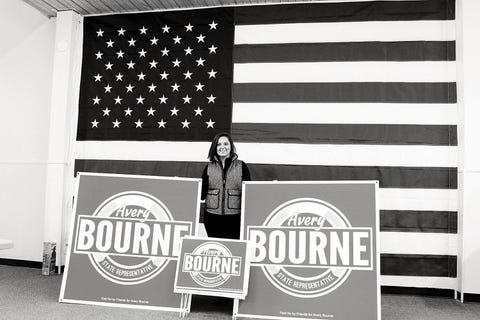 How I Connected with Voters: "There is no better way to win the support of a voter than meeting them in person. From the beginning of June 2016 until Election Day 2017, I knocked on 13,673 doors! You need a goal, a message, and questions for your constituents."
4
Juana Matias, 30, Democratic member of the Massachusetts House of Representatives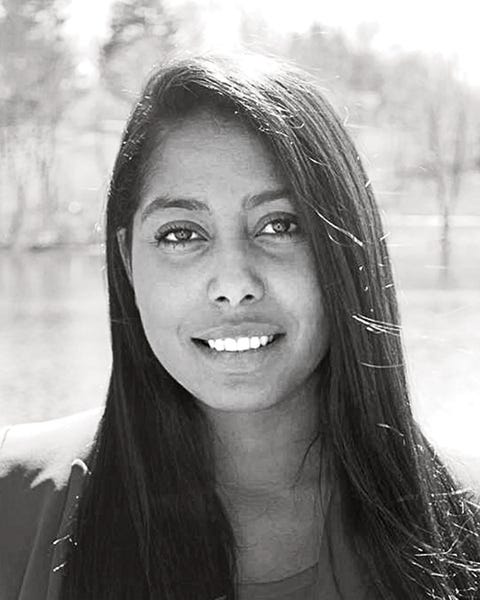 How I Established Credibility: "The incumbent I was going up against was anti-choice, and anti the LGBTQ community, so one of the strategies I used was to contact agencies like Planned Parenthood. I completed questionnaires and went in and discussed why these issues were important to me, and they all endorsed me."
5
Moira Walsh, 27, Democratic member of the Rhode Island House of Representatives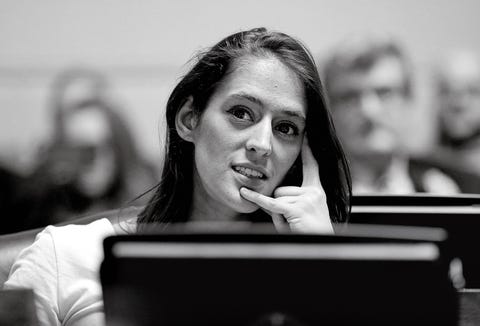 Senne/AP/Rex/Shutterstock
The Time I Considered Quitting: "There was one day when I was knocking on doors, and it seemed like it was Sexism Saturday. A male neighbor asked who I was knocking for. I smiled and said confidently, 'Myself.' He chuckled, shook his head, and declined to sign my petition papers. Someone else told me, 'Women can't run for office.' When I came home, I burst into tears. Once I had calmed down a bit, my best friend said, 'Remember what you said about respect? It's not just a man's job to respect women; it's a woman's job to stand up and demand the respect they deserve. Get out there and demand it, baby girl.'"
6
Leslie Herod, 35, Democratic member of the Colorado House of Representatives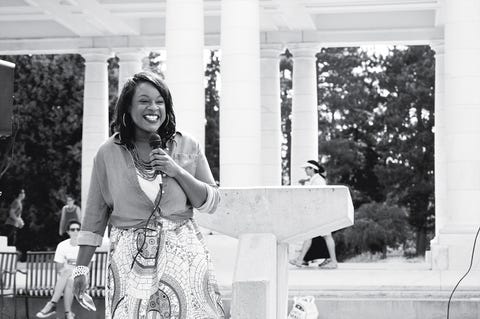 My Work-Life Balance: "It is a privilege to be able to live out your passions, but figuring out work-life balance is somewhat of a fallacy. Self-care is extremely important to me. Whether it is spending time with my friends, taking a bath, or just sitting still for a moment, I make sure to take moments to rest and recharge. There is an Audre Lorde quote that sums up my view of why it's important to find equilibrium: 'Caring for myself is not self-indulgence, it is self-preservation, and that is an act of political warfare.'"
7
Jennifer Sullivan, 26, Republican member of the Florida House of Representatives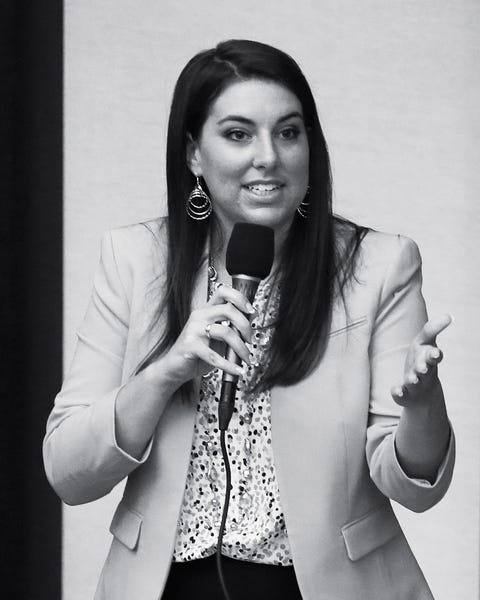 What I Wish I'd Known Before Being Elected: "The leadership structure and dynamics. Being in office now, I realize how many people have relationships with other people that go back years. I wouldn't change my story, because I'm really blessed, but it was a lot of catch-up. It was a lot of, Oh, these are really important people, and I don't even know their names."
8
Melanie Stambaugh, 27, Republican member of the Washington House of Representatives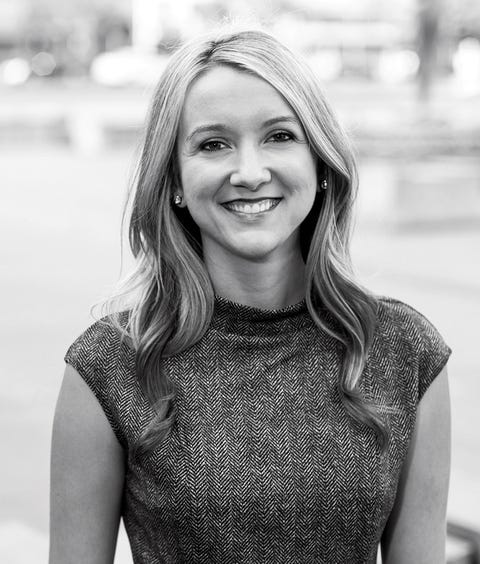 My "OMG, I DID IT!" Moment: "Walking onto the House floor on the first day of the 2015 legislative session. There is a processional of all 98 members of the House of Representatives walking from the back of the chamber to your seat. I remember smiling big, and feeling the greatest sense of appreciation."
9
Saira Blair, 21, Republican member of the West Virginia Senate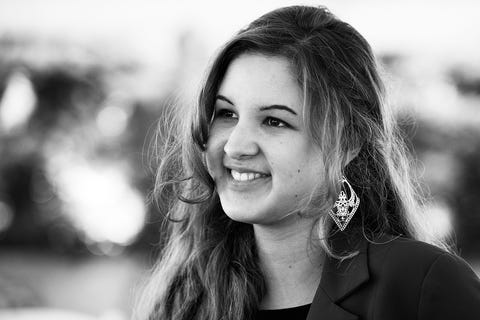 The Best Part of My Job: "When I'm standing in line at the grocery store and I overhear people talking about legislation that has positively impacted their lives, and they have no clue that I was one of the people who worked on it."
This article is part of our "Women Running for Office" series, which originally appeared in Marie Claire's November 2017 issue, on newsstands October 17. To view the full package, click here.
This content is created and maintained by a third party, and imported onto this page to help users provide their email addresses. You may be able to find more information about this and similar content at piano.io