How I Did It: Advice from Real Women Who Campaigned (and Won)
Insight into life on the campaign trail from the winners.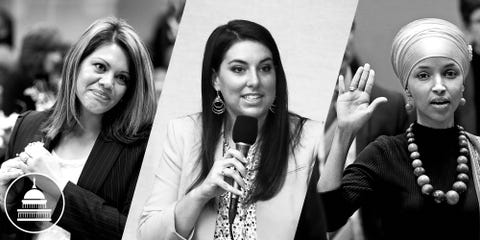 Design by American Artist
Campaigning can be a grueling process. Not sure where to start? From fundraising to work-life balance, here nine inspiring candidates share how they ran a successful campaign.
1
Teresa Benitez-Thompson, 39, Democratic member of the Nevada Assembly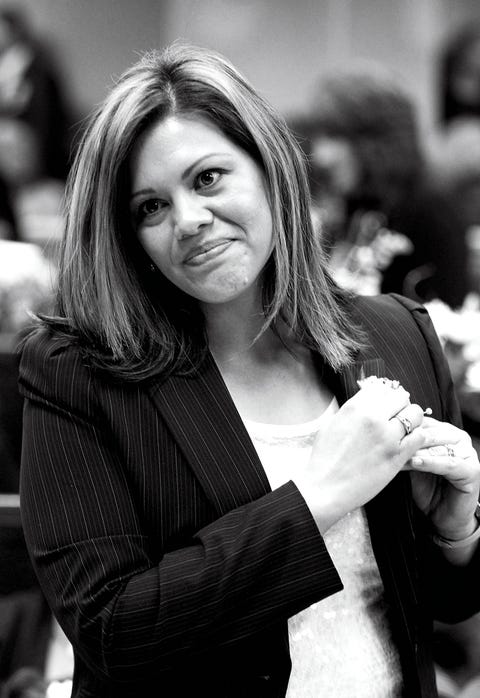 How I Fundraised: "I sent out a letter asking for contributions from friends and family using my wedding guest list. And made many cold calls. I scheduled 'call time' weekly, and had my campaign manager present as moral support—and to ensure I completed my list."
2
Avery Bourne, 25, Republican member of the Illinois House of Representatives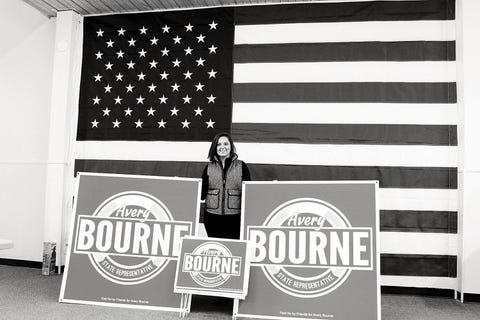 How I Connected with Voters: "There is no better way to win the support of a voter than meeting them in person. From the beginning of June 2016 until Election Day 2017, I knocked on 13,673 doors! You need a goal, a message, and questions for your constituents."
3
Juana Matias, 30, Democratic member of the Massachusetts House of Representatives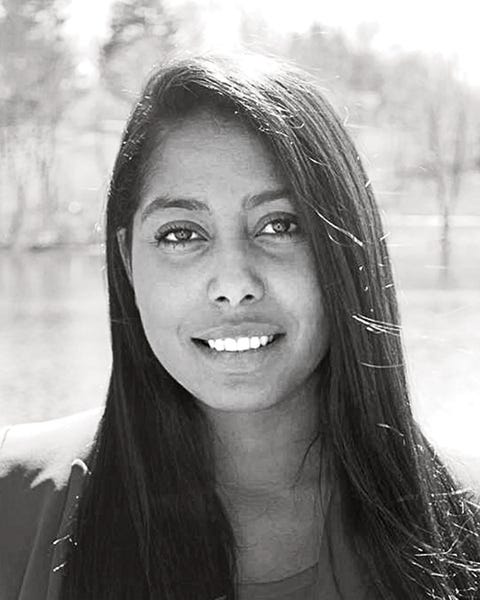 How I Established Credibility: "The incumbent I was going up against was anti-choice, and anti the LGBTQ community, so one of the strategies I used was to contact agencies like Planned Parenthood. I completed questionnaires and went in and discussed why these issues were important to me, and they all endorsed me."
4
Leslie Herod, 35, Democratic member of the Colorado House of Representatives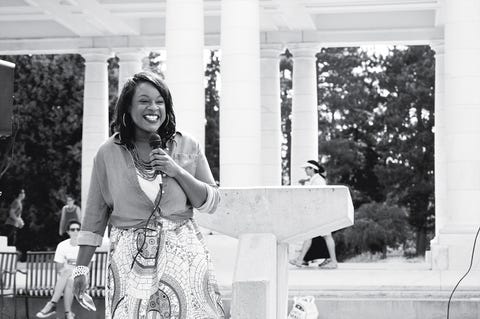 My Work-Life Balance: "It is a privilege to be able to live out your passions, but figuring out work-life balance is somewhat of a fallacy. Self-care is extremely important to me. Whether it is spending time with my friends, taking a bath, or just sitting still for a moment, I make sure to take moments to rest and recharge. There is an Audre Lorde quote that sums up my view of why it's important to find equilibrium: 'Caring for myself is not self-indulgence, it is self-preservation, and that is an act of political warfare.'"
5
Melanie Stambaugh, 27, Republican member of the Washington House of Representatives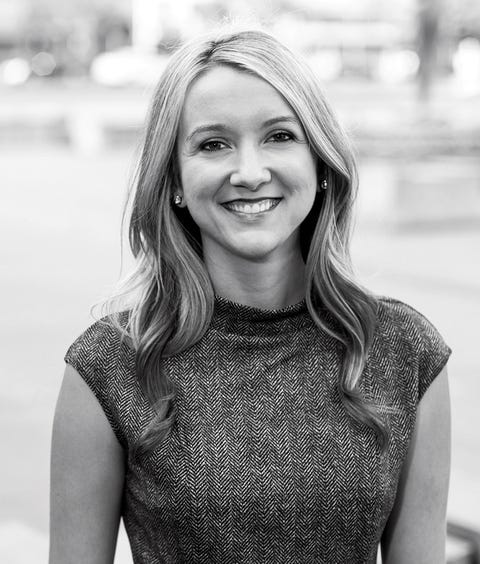 My "OMG, I DID IT!" Moment: "Walking onto the House floor on the first day of the 2015 legislative session. There is a processional of all 98 members of the House of Representatives walking from the back of the chamber to your seat. I remember smiling big, and feeling the greatest sense of appreciation."
This content is created and maintained by a third party, and imported onto this page to help users provide their email addresses. You may be able to find more information about this and similar content at piano.io