How to Help Victims of the Earthquake in Turkey and Syria
Exactly how to support and donate to the organizations on the ground.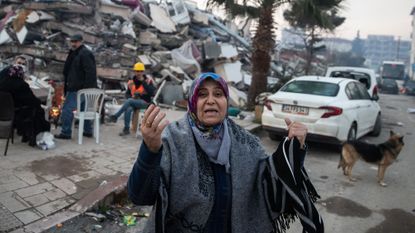 (Image credit: Burak Kara/Getty Images)
On Monday, February 6, an earthquake with a deadly 7.8 magnitude struck eastern Turkey and northern Syria. The quake, which had been the first major earthquake to impact the area in about 200 years, has left over 40,000 people dead. Nearly 85 million people have been impacted by the quake, which has destroyed around 7,000 buildings, including homes, businesses, schools, and hospitals. To make matters worse, the freezing temperatures in the region have complicated rescue efforts and made it difficult for the more than 68,000 people injured to receive and respond to medical treatment.
The initial earthquakes took place during the early hours of the morning, which played a role in intensifying the disaster's death toll: When it happened, most people were asleep in their homes. Furthermore, the initial quake was followed by a series of aftershocks, one of which was nearly as strong as the main one. To put this into perspective: The highest, more severe ranking that an earthquake can have on Richter Scale is an 8, and this one was a 7.8.
And, almost unbelievably, yet another earthquake struck the area on February 21st, shaking the southern Turkish province of Hatay with a 6.4 magnitude quake that was followed by several more tremors, one of which measured in at 5.8.
Because it's been so long since this region has experienced an earthquake so severe, Turkey's emergency services have struggled to respond to the hundreds of thousands of people in immediate need. The region's infrastructure, unaccustomed to this particular type of severe emergency, was also not set up to deal with the aftermath. And to make matters even worse, Syria remains embroiled in a long, brutal civil war, and the government of Syrian President Bashar al-Assad (along with the Russian government's decision to veto border opening borders in northwestern Syria to enable foreign aid) has made it difficult, if not impossible, for humanitarian efforts to reach Syrians in need.
The people of the Middle East—so often an afterthought in global politics—need help now more than ever. As we speak, thousands of volunteers and NGOs are working to reach those who have been injured, trapped, and displaced by this disaster, and each of us can help by lending our support. Below, a list of organizations working to help Syrians and Turks in immediate need.
White Helmets
White Helmets is one of the few organizations that's been able to cross the border into Syria to help those impacted by civil war, missile strikes, and, now, the earthquake. Well-established in the region, they have In addition to rescuing people from rubble and providing immediate medical attention to those injured, these volunteers have also provided immediate and long-term shelter to refugees, repaired electrical grids and sewage systems, removed undetonated weapons, provided education, and prepared communities for future disasters and attacks. You can financially support their work.
The Red Crescent
The International Federation of Red Cross and Red Crescent Societies (IFRC) comprises chapters of both the Red Cross and the Red Crescent across the world. Currently, this well-known organization has volunteers on the ground in Syria and Turkey who are rescuing, sheltering, and providing immediate medical care to those impacted by the disaster. You can donate to them.
GlobalGiving
GlobalGiving was founded in 1997 with the intention of not only providing global aid, but also supporting and promulgating the ideas of individuals and small organizations on how to make aid more effective and efficient. Currently, they're providing aid to a number of disaster efforts in Puerto Rico, Pakistan, Ukraine, East Africa, and, of course, Turkey and Syria. In the wake of the earthquake, their response efforts include fuel, water, medical, and shelter assistance. When you donate to GlobalGiving, your donation will support both these immediate need and the organization's commitment to sponsoring long-term recovery and growth in the region.
Islamic Relief USA
Islamic Relief USA was founded in 1993 for the purpose of providing disaster and emergency relief to all those in need, regardless of religion, race, gender, or politics. They have since developed over 100 offices in over 40 countries worldwide, and have expanded their work to include healthcare, education, food aid, shelter, and more. Now, many of their volunteers are rushing to provide desperately needed assistance to people in eastern Turkey impacted by the earthquake. You can support their efforts.
CARE
CARE has long provided safe food and water access, education, employment, shelter, and emergency assistance to people in need, and has played an active role in addressing the worldwide hunger crisis exacerbated by climate change and political conflict. Currently, they have volunteers providing sustenance, medical attention, and shelter to those in Syria and Turkey in the wake of the earthquake. Consider donating to their cause.
Zakat Foundation of America
The Zakat Foundation of America derives its name from the Muslim tradition of charitable giving, as outlined in the Qu'ran. In this spirit, the Zakat Foundation has provided education, safe housing, orphan care, access to clean water, and monetary support to those in need, spanning populations in crisis in the Middle East, Africa, Asia, the Americas, and Europe. Currently, their volunteers are working in Turkey and Syria to address injuries, find survivors, support those left behind, and procure warm, safe housing for those displaced.
UNICEF
UNICEF has long held prestige in the nonprofit field for its work with children and mothers, and its work in Syria and Turkey is no different. The organization has already been involved in providing humanitarian support and child protection to the Syrian population, and is currently ensuring that those impacted by the earthquake have access to clean water—especially considering the disaster's damage to the region's water lines. In addition, UNICEF is working in both Syria and Turkey to reunite separated families, provide traumatized children with psychosocial support, facilitate temporary educational spaces, and repair damage done to critical infrastructure. You can support them.
Syrian American Medical Society Foundation
Since 2007, the Syrian American Medical Society Foundation has been one of the most active organizations on the frontlines of the Syrian conflict, providing medical assistance, medical education and training, financial support for healthcare workers, and immediate medical care to the most vulnerable populations in Syria. They have also established a number of field hospitals, mobile ICUs, dental and primary care clinics, birth and newborn facilities, and more throughout the region. Consider donating to their efforts so that they can continue providing life-saving emergency relief to the thousands who have been seriously injured in Monday's earthquake.
Doctors Without Borders
Doctors Without Borders is, without a doubt, one of the most well-known medically-focused nonprofit organizations in the world, and they've been on the ground in Turkey and Syria since the first hour of the disaster. Completely apolitical, they have been working tirelessly to search for and rescue survivors, provide life-saving medical care, and support traumatized victims in the aftermath of the disaster. You can support their work.
Direct Relief
Per their name, Direct Relief is a no-frills, nongovernmental organization based in California that is active is all 50 states and more than 80 countries around the world. They are committed to helping people in need regardless of politics, religion, nationality, or ability to pay, and their areas of focus include maternal health, access to high quality health care, disease prevention, disaster relief, and public healthcare. They have now turned much attention to the situation in Turkey and Syria, and your donation would help them purchase medical devices, sanitary supplies, and provide urgent medical attention to those impacted.
Oxfam
Oxfam is a global charity organization devoted to fighting poverty, gender inequality, and climate change through direct action and community empowerment. To be specific, they assist local communities by providing food, clean water, money, and education to those who have been impacted by tragedies such as natural disasters, war and conflict, climate change, disease, and gender-based violence. At the moment, they are working to provide millions of survivors in Turkey and Syria with water, food, shelter, warmth, and psychological support. You can donate to them.
Save The Children
Save The Children works both domestically and globally to empower those who are most impacted by climate change, war and conflict, poverty, and natural disasters. In addition to providing free sustenance, education, and healthcare those most in need, they also advocate for these vulnerable populations on both state and federal levels so that these underrepresented voices can finally be heard. Consider supporting them.
Celebrity news, beauty, fashion advice, and fascinating features, delivered straight to your inbox!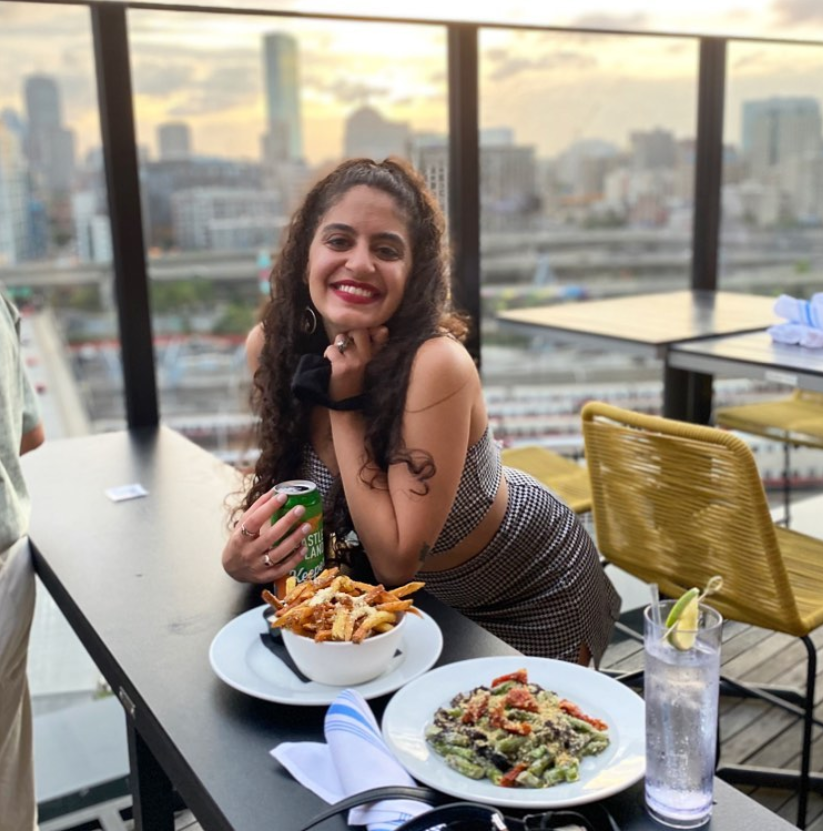 Gabrielle Ulubay is an E-Commerce Writer at Marie Claire and writes about all things beauty, sexual wellness, and fashion. She's also written about sex, gender, and politics for publications like The New York Times, Bustle, and HuffPost Personal since 2018. She has worked extensively in the e-commerce and sales spaces since 2020, including two years at Drizly, where she developed an expertise in finding the best, highest quality goods and experiences money can buy. As a film school graduate, she loves all things media and can be found making art when she's not busy writing.