How to Help Victims of the Sudanese Civil War
Millions of innocent men, women, and children urgently need help.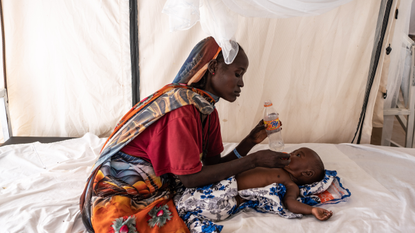 (Image credit: Abdulmonam Eassa/Getty Images)
In April of this year, fighting broke out on the streets of Khartoum, Sudan between supporters of Abdel Fattah al-Burhan and supporters of Mohamed Hamdan Dagalo (also known as Hemeti). The two had been leading Sudan's Transitional Council, which was formed in 2019 with the intention of eventually turning power over to Sudanese civilians after a decades-long dictatorship led by Omar al-Bashir. Al-Bashir, who'd ruled Sudan since overthrowing a democratically elected government in 1989, had a brutal reign that included genocide in the western region of Darfur; human rights violations including mass killing, forcible transfer, and mass rape; and the Sudanese Civil War, which led to a partition between Sudan and South Sudan in 2011.
Now, history is repeating itself. The Sudanese Armed Forces, led by Burhan, and the Rapid Support Forces, led by Dagalo, have been engaging in all-out warfare across the country. Burhan-ordered air strikes have devastated cities and villages, while RSF forces have burnt down entire villages, robbed Sudanese people attempting to leave, raped women en masse, killed tribal leaders, and kidnapped civilians, in addition to war crimes including torture and denying people access to food, water, and essential supplies. Those who are at the greatest risk are non-Arab, non-Muslim minorities, who have been targets of bigotry for decades, particularly as a result of British-backed colonialism and the conquer-by-dividing strategy of Omar al-Bashir.
Since April, over 5,000 people have been killed in Sudan and over 12,000 have been injured, while 2.32 million have fled to neighboring countries and 2.2 million have been internally displaced. Those who have fled to neighboring Chad, South Sudan, Eritrea, and Egypt are often met with a lack of shelter, devastating poverty, and, in many cases, further violence. At this time, it's essential to uplift Sudanese voices and to lend support to those who are in dire need of the basic means for survival. Below, a list of organizations that are on the ground in the region providing essentials for those in need.
Islamic Relief Worldwide
Islamic Relief Worldwide is a well-established, robust organization that has provided substantial relief in emergencies all over the world, having been active in Palestine, Ukraine, Puerto Rico, Haiti, and elsewhere. They've been active in Sudan since the 1984 Western Sudanese famine, and have provided emergency healthcare, food, water, and sanitation, in addition to supporting long-term initiatives like peace-building, education, and women's rights. Now, they are active in Blue Nile, Darfur, Khartoum, Kordofan, Kassala, and Gedarif. They support 26 health centers across the country, are working to decrease the rate of Female Genital Mutilation (FGM) across the region, and are even supporting refugees who have fled to South Sudan. Consider donating to them.
Doctors Without Borders
Doctors Without Borders is currently active in 11 out of 18 states in Sudan, providing emergency care—essential during this outbreak of unspeakable violence—along with long-term medical support. Their ongoing efforts include reproductive care, water and sanitation support, mental health care, nutrition, and vaccination. Consider supporting them.
UNHCR
The UN refugee agency, UNHCR, is active in Sudan, South Sudan, and Chad, and is committed to helping refugees who have been displaced by the conflict. They are especially active in providing shelter for refugees and in preventing gender-based and sexual violence. Consider donating to them.
UNICEF
UNICEF has long advocated for human rights worldwide, with a particular focus on the rights and safety of children. This is particularly important in the case of Sudan, where vulnerable areas of the country like Darfur have seen their hospitals, water supplies, and schools razed to the ground. You can donate to their efforts, which focus on education, policy advocacy, health, and child protection.
Refugees International
Refugees International is a non-governmental organization originally founded in 1979 to advocate for the rights of refugees in Southeast Asia. Now, they're active all over the world, including in Sudan, South Sudan, and Chad. They raise awareness of international refugee crises, advocate for the rights of refugees, and run field missions to investigate and meet the needs of those impacted by displacement, climate change, and violence. You can donate to them.
Mercy Corps
Mercy Corps has been active in Sudan and what is now South Sudan since 2004, and focuses on providing those who are displaced with clean water, hygienic products, and medical support. For the last twenty years, they've both responded to emergency situations like the one occurring now and have providing the countries with long-term support in the form of agriculture, peacebuilding, and climate adaptation programming. You can donate to support them.
Operation Broken Silence
Operation Broken Silence is devoted entirely to the Sudanese people. It partners with carefully selected local partners to promote childhood education and accessible healthcare. The organization is active in the Blue Nile, Nuba Mountains, and Darfur regions, which are most vulnerable to violence because they are populated largely but ethnic and religious minorities. Per its name, Operation Broken Silence also empowers Sudanese people and promotes peace in the region by facilitating Sudanese storytelling. You can contribute to their cause.
International Rescue Committee
The International Rescue Committee (IRC) has been active in Sudan since before this year's civil war, but it's recently increased its efforts in the area dramatically. They've reported that in the country, especially in the Hantoub and Banet regions, Severe Acute Malnutrition rates have risen by 300 percent and 163 percent, respectively. Thus, the IRC has established a Khartoum office to respond to immediate needs; created health, water, and sanitation services in Khartoum and in Tunaydbah; opened a field office to support refugees; and is supporting medical campaigns to prevent Covid-19 and polio. You can donate to them.
Oxfam International
Oxfam International has been working in South Sudan for several years, and is now focusing on what it is calling "one of the world's worst food crises," which it says puts over 7.1 million people at high risk for extreme hunger and starvation. Currently, they're working to provide refugees and civilians with access to safe and clean food and water (including livestock, agricultural tools, and fishing gear for sustained food access). They're also providing cash support, food vouchers, canoes for people who are sheltering from conflict on small islands, and hygienic supplies. You can donate via Oxfam America.
Operation Broken Silence
Sudan Relief Fund specializes in supplying the people of South Sudan with food, clean drinking water, hygienic products, clothing, and shelter. They have ongoing partnerships and projects in hospitals, leper colonies, orphanages, schools, midwife training programs, refugee camps, and more. You can donate to them.
Save the Children
Save the Children, per its name, focuses its efforts on aiding children impacted by crisis. In Sudan, they are working to fight food and water insecurity among refugee populations and to mitigate the risk of sexual violence that women and girls face—particularly as they are fleeing south. You can donate.
Celebrity news, beauty, fashion advice, and fascinating features, delivered straight to your inbox!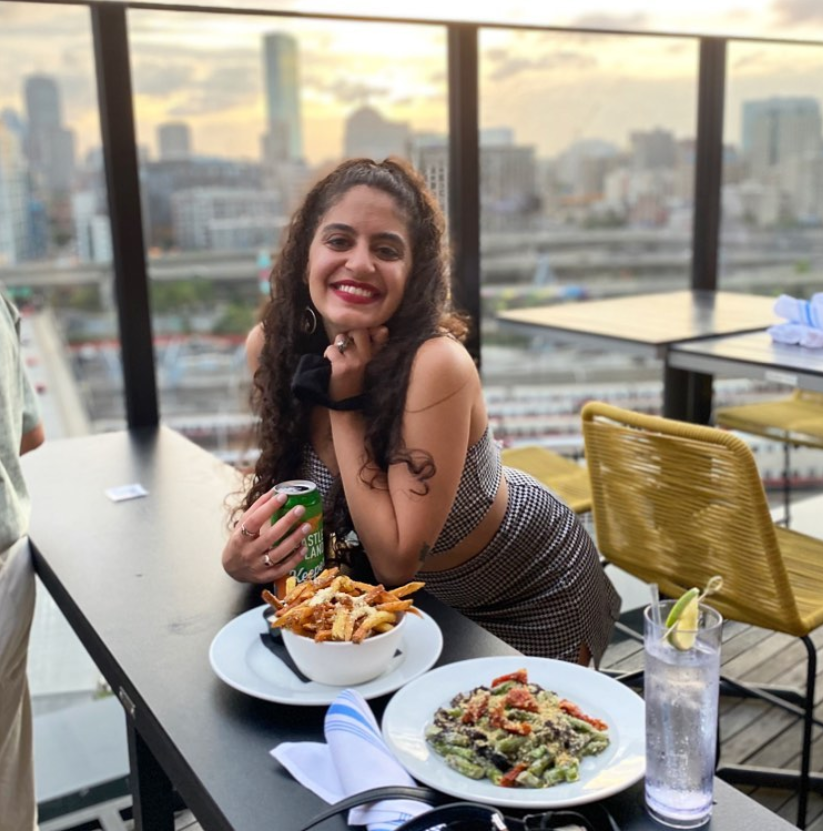 Gabrielle Ulubay is an E-Commerce Writer at Marie Claire and writes about all things beauty, sexual wellness, and fashion. She's also written about sex, gender, and politics for publications like The New York Times, Bustle, and HuffPost Personal since 2018. She has worked extensively in the e-commerce and sales spaces since 2020, including two years at Drizly, where she developed an expertise in finding the best, highest quality goods and experiences money can buy. As a film school graduate, she loves all things media and can be found making art when she's not busy writing.