Horrifying: If A Woman Is Denied An Abortion, She's More At Risk For Domestic Abuse
One negative happening leads to another.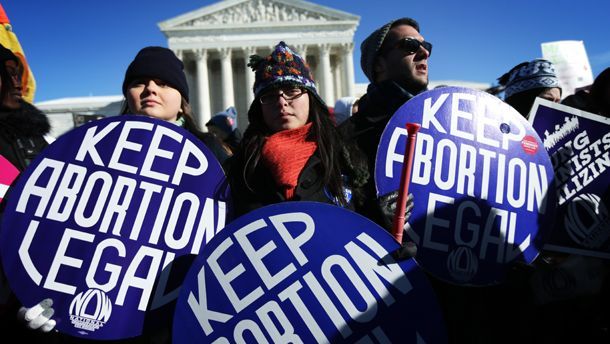 (Image credit: Archives)
Turns out, denying a woman the right to terminate an unwanted pregnancy could pave the way for some serious consequences (besides, you know, taking away her legally-given right, and forcing her to bear a child against her will.) A new study from the University of California, San Francisco has revealed that women who have been denied an abortion are more likely to be victims of domestic abuse, and are less likely to to be able to escape an abusive relationship.
Violence in relationships is already a common occurrence among women receiving abortions: Up to 22 percent of these females shared reports of assault in their relationships with researchers. For a woman in an abusive relationship who was also able to receive an abortion, her chance of escaping was also greater. Keep in mind, too, that if a woman is forced to carry her pregnancy to term alongside her abusive partner, that child will be born into a home wrought with emotional and physical threats.
The timing of this study's findings couldn't be more poignant, as domestic violence and strict abortion regulations have become increasingly more debated. It seems that before both issues were separate, but perhaps they're more closely linked than people thought.
Related:

How I Saved Myself from an Abusive Boyfriend


Texas Judge Blocks Part of Controversial Abortion Law

Photo via Getty Images
Diana is a producer at ELLE.com. She previously wrote for MarieClaire.com. Diana is a Syracuse grad and a Chicago native, and therefore a pro at dealing with cold weather. She's also an Anglophile, which means she love all things British—especially Downton Abbey, London, and Will and Kate (and Prince George!)