The Case of the Abortion Pill-Spiked Smoothie
Manishkumar Patel took his pregnant mistress to Baskin-Robbins.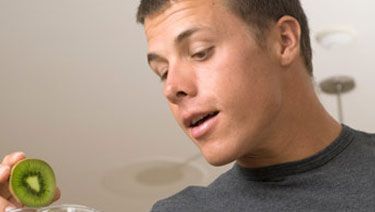 (Image credit: Daniel Bendjy)
The story: One night last fall in Appleton, WI, businessman Manishkumar Patel took his pregnant mistress, Dr. Darshana Patel (no relation), to Baskin-Robbins. Watching from the car, she could see him in the store, frantically stirring something into her smoothie. Suspicious, she swabbed the drink and sent it to a lab. The results showed traces of mifepristone, also known as RU-486, the abortion pill. Darshana miscarried anyway — a supply of the pills was found in Manishkumar's home after police arrested him for attempted first-degree homicide of an unborn child.
The upshot: Mifepristone was FDA-approved in 2000 amid protests from opponents of abortion, including presidential candidate George W. Bush. Since then, members of Congress have tried to get it pulled off the market. The case in Wisconsin — the first of its kind — could be a boon to the pro-life lobby. Look for it to make an appearance in this year's presidential debates.