WTF: Indian Woman Gang-Raped as Punishment
Horrible.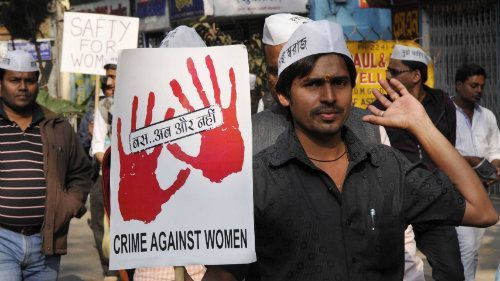 (Image credit: Archive)
In the latest example of the devastating rape and violence against women occurring in India, a 20-year-old woman was gang-raped in public on Tuesday by as many as 12 men, after a tribal village leader ordered the assault when he discovered she was involved in an "unauthorized relationship" with a man from a neighboring community. The attack took place in the Birbhum district in Eastern India, about 120 miles from Kolkata.
The Guardian reported that 11 men have been arrested thus far, including the village leader, who punished the woman when she and her family could not pay a 50,000 rupee fine for the relationship.
Unfortunately, India is no stranger to such horrific attacks. Last week, a 51-year-old Danish tourist was gang-raped while asking for directions in New Delhi, and a December 2012 gang rape resulted in the death of a 23-year-old medical student.
Although India is under international scrutiny for the brutal violence against women that occurs, assaults continue to occur.
More from Marie Claire:

How Does The Texas Abortion Debate Affect Women In Texas? We Asked an Expert


Woman Wins Historical Tennis Match, Gets Asked Sexist Interview Question

Time Magazine's Yawwwn-Worthy Yet Questionable Magazine Cover