Do Powerful Men Often Become Sexual Predators?
When they are in powerful positions, do they think they can get away with anything? Or that every woman in the world must be hot for them?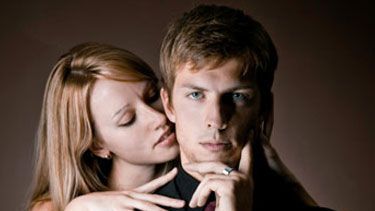 (Image credit: Valentin Casarsa/iStock)
Marie Claire Newsletter
Celebrity news, beauty, fashion advice, and fascinating features, delivered straight to your inbox!
Thank you for signing up to Marie Claire. You will receive a verification email shortly.
There was a problem. Please refresh the page and try again.
Do men who are drunk with power often turn into sexual predators — or is there some kind of behavioral link between being a power-monger and being someone who gets off on sexual assault? This chicken-or-egg question was posed in a recent New York Times article that noted, "the headlines are a relentless reminder of how often success seems to breed serial philanderers, groping boors, and worse, sexual deviants."
But gaining a powerful position in the world doesn't make a guy more likely to act out sexually, according to a handful of social scientists and therapists like Ronald F. Levant, a psychologist at the University of Akron. "Power is a facilitator," he told The Times. "It provides opportunities to men with certain appetites but seldom changes personality in any fundamental way."
Nonetheless, as the article also reported, studies have found that people in positions of great power are often clueless about the emotions of the people they interact with. That can lead to "objectifying others in a self-interested way," according to a study out of Northwestern University that The Times described. In other words, it's likely that powerful men think women like them a lot more than the ladies actually do (and that a person like Arnold Schwarzenegger believed his targets would like it when he groped them).
Have you had uncomfortable sexual encounters with powerful men who didn't seem to realize that you just weren't that into them?
Celebrity news, beauty, fashion advice, and fascinating features, delivered straight to your inbox!