Why I Kept in Touch with the Person Who Abused Me
It took me two decades to finally report the man who molested me as a child. Here's why I stayed silent...except with him.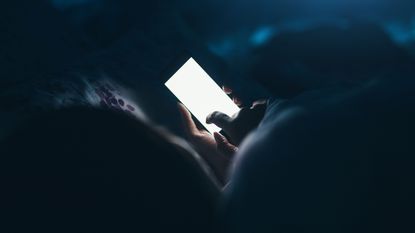 (Image credit: Archive)
Last March, I finally confronted my past and reported the man who had regularly sexually abused nearly 30 years ago. Like many offenders, this perpetrator had access to children in the community, so once he was arrested, the police department released a statement encouraging other potential victims to come forward.
At this point, I was known in the media simply as Victim A.
I had protected myself—and, confusingly to many, my perpetrator—by staying in touch with him over the years. Yes, I realize it defies logic for someone who has been subjected to degrading and horrifying crimes to continue associating with the person responsible...but it is surprisingly common.
In fact, for many victims (which I mean in the literal sense—the simple statement of fact that a crime occurred and a person was harmed by it. I do not accept definitions of victim that include layers of shame and guilt that should belong to the perpetrator alone), staying in touch with a perpetrator is the only logical way to live. I know that's how I felt.
This is why:
There is a code of shame-based silence associated with sexual abuse and sexual assault. Victims of sexual abuse and rape often feel dirty, damaged, and afraid. Keeping in touch with the perpetrator allows the victim to pretend nothing happened—often an easier path than facing the devastating reality of the violation that occurred.
I kept the secret of my abuse even from myself, and staying in touch with the perpetrator allowed me to craft an alternate version of my life, one in which I was not abused; one in which the person my family and I trusted did not molest me, a little girl. It was the highest form of denial.
Many sexual predators appear to be upstanding members of their community. It's part of their cover story. Perpetrators groom not only their victims, but also those around them—this is common not just for perpetrators of crimes against children, but also crimes against adults. (The Bill Cosby case is an excellent example.)
If you've been raped or assaulted by someone your community, family, and circle of friends trusts, cutting off contact–even if you don't explain why– can make you the subject of suspicion and judgment. "What do you have against him? Why are you treating him that way?"
The truth: Children have so little control over the people they interact with, and are often corrected and reprimanded for not being sweet and engaging. Even if there is no overt pressure to maintain relationships, confronting a perpetrator can disrupt the family relationships that could be a source of support and solace during one's journey of healing. It's simply easier and safer to play along with the charade.
For years, I felt like I didn't have a choice in terms of my association with the man who abused me. Even though I didn't remember the crimes for most of my adult life, I often felt a deep sense of unease around him. At times I was revolted by him, but even as an adult, in my relationship with him I only had the tools of the eight-year-old he abused.
If you're a victim like I was, I hope you know there is no script for how to react, behave, or recover—and staying in touch with your perpetrator doesn't make you guilty of being complicit in his or her crimes.
If you're not a victim, don't judge. A victim's continued association or friendship with his or her perpetrator is not proof that a crime never happened. It's proof that he or she is trying to move on, and have some semblance of a normal life.
Celebrity news, beauty, fashion advice, and fascinating features, delivered straight to your inbox!