As a Black Woman, I'm Afraid to Travel by Myself in My Own Country
My white friends have enjoyed quarantine trips throughout the U.S.; I've never been more afraid to leave the safety of my comfort zone.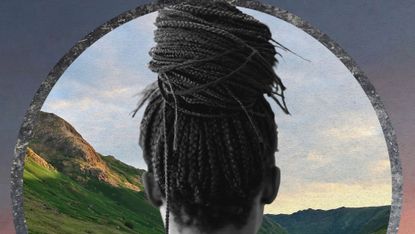 (Image credit: Getty/Hanna Varady )
I'm one of the 21 million Americans who have a passport, and I typically get at least two new stamps every year. But along with almost all the other aspects of life, the COVID-19 pandemic has ruined the possibility of intercontinental or even domestic group travel for the foreseeable future. Instead, I've taken to researching solo getaways within the U.S. But this has brought out a strange new uneasiness in me: I'm beginning to realize I'm afraid to travel by myself within my own country.

Racism, the ignorance of its existence, and the blatant lack of justice for people of color that is pervasive throughout the United States scare me. How can I be expected to enjoy myself in a place where I'm potentially the minority and therefore have a target on my back?
I can rejoice in knowing that Trump, who has routinely incentivized violence and denied the existence of racism, lost the election. And I can hope that our country will get back to treating others with humility and empathy. However, I can't ignore that some states overwhelmingly voted red. According to a 2020 Pew study, only 17 percent of people with Republican-leaning political views feel that work still needs to be done to help Black people obtain equal rights. And in that same study, 79 percent of right-leaning individuals think the biggest problem with racism in the United States is "people seeing racial discrimination where it really does not exist" (compared to 13 percent of Democratic-leaning people). Regardless of the election's final results, President Trump received more than 74 million votes, which means millions are clinging to his racist rhetoric and fear-mongering—or, at least, they are privileged enough to be comfortable with life as-is.
As a Black woman, I'm hyper-vigilant about being in the wrong place when someone wants to flex their bigotry. But still, in the past, being out of my New Jersey comfort zone seldom deterred me. I embraced the idea of exploring the unknown while honoring my introversion and independence. The worst experience I had abroad was Chinese tourists taking photos of me in Seoul, which was uncomfortable but harmless. I've had some of my best experiences stumbling off the beaten path in foreign countries—something that my friend Sarah told me not to do if I ever visit her home state of Alaska.
I've been fortunate to see a lot of the wonders housed within our borders, mostly with a companion in tow. In the low country, I've posed for photos under centuries-old trees wrapped in Spanish moss. I traversed a three-mile wooded trail at dusk in search of hot springs in Utah. I've marveled at Oahu from atop Koko Craterhead, after an hour of climbing abandoned train tracks. But these experiences were all prior to 2020. This year, we've not only endured an emotional campaign cycle, but media coverage of Black death has exposed the lack of empathy from so many unaffected by racism. And because of the pandemic, we've been stuck inside, watching it all on a constant loop. I no longer feel safe hiking or being out past dark in unfamiliar locations by myself. While our country's beauty is undeniable, so is the ugly.

This year has seen the police being called on Black hotel guests; the police being called on a Black bird watcher; and—in one of the worst news stories yet, but sadly not a singular scenario—Ahmaud Arbery was gunned down while jogging in his own town. I enjoy going for runs while traveling and, until recently, I had never thought it could end in tragedy. Despite being a science fiction fantasy show, HBO's series Lovecraft Country, with its depiction of sundown towns in 1950s America, may be the most accurate portrayal of the still ever-present dangers Black people face on road trips.
It has been a little over a year since I've taken a proper vacation, and the wanderlust nags at me. My friends who share my sense of adventure have spent quarantine enjoying solo road trips through the Pacific Northwest or driving from the East Coast to Wyoming. They also happen to be my white friends.

Although COVID-19 cases continue to spike at alarming rates in the U.S., news of the vaccine's distribution gives me hope that sometime soon safe international and group travel will be on the horizon. Until then, I'll try to take advantage of exploring every corner of my comfort zone, escaping through good books in cozy Airbnbs in familiar nearby towns. Maybe one day I can hike the Great Smoky Mountains or go for runs in Jackson Hole alone, without fearing for my safety.
RELATED STORIES
Racism Has Created a Mental Health Crisis
Celebrity news, beauty, fashion advice, and fascinating features, delivered straight to your inbox!