The 13 Best Eyelash Curlers for Long, Luscious Lashes
Flutter on.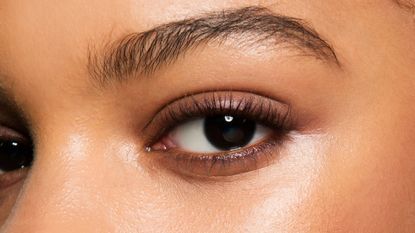 (Image credit: Matteo Valle)
When I was ten, I discovered my mother's makeup drawer. I'd spend hours in front of her vanity buffing on coral blush, penciling on liner, and layering on an absurd amount of mascara. But the one item that intimidated me too much to try—at first, at least—was the medieval-looking clamp next to her tweezers: an eyelash curler. I'd seen my mom use it countless times, opening her eyes wide in the mirror and squeezing deftly, revealing long, lifted lashes and a wider gaze. When I finally worked up the nerve to give it a go, I gingerly placed my lashes between curler's metallic jaws and squeezed. And it hurt! Badly! I'd clamped too tight at the base, pinching the fragile skin at my lash line. I shoved it back into the drawer, lucky to still have my lashes attached to my face, and didn't pick it up again until my mom gave me a real tutorial.
Whether you're a total pro at wielding a curler or you're a beginning looking to learn how, it's not just about the technique. The right curler is vital for achieving the ideal lash: lifted but not bent, curled but not crimped. Soft pads, ergonomic shape, a no-slip grip, and other details are the difference between getting a falsies-effect in seconds and the swift pain of plucking your hairs out. Here, we've rounded up the best curlers on the market for every eye shape, budget, and preference so you can beat the learning curve.
Chelsea Hall is the Assistant Fashion and Beauty Editor at Marie Claire, where she covers celebrity style, fashion trends, skincare, makeup and anything else tied into the world of fashion and beauty