Editors handpick every product that we feature. We may earn commission from the links on this page.
What Happens When an Editor Tries the 7 Best-Rated Brow Gels
My fave and I are actually in a committed relationship now.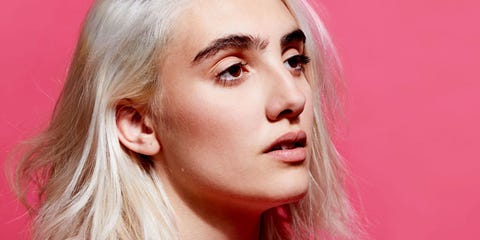 Many kids are born with delicate, wispy eyebrows, but I was born with a unibrow that only got bushier as I got older, requiring constant threading appointments to keep them from looking like the start of a Penny Dreadful werewolf transformation. (One brow salon even stopped charging me because it "felt like robbery.") But thanks to the recent trend in big-as-hell eyebrows, my once-alienating "curse" is now my favorite part of my face. That said, my brows are still needy creatures that require daily taming, which is where brow gels come in. Unlike pencils and powders, which amp up sparse, tiny brows, gels enhance your current situation without adding too much bulk or drama. Of course, not all gels are created equal, and some formulas straight-up suck. So to cut through the noise, I tested the most popular gels on the market for the ultimate brow-gel showdown. Check out the rankings, below.
This content is created and maintained by a third party, and imported onto this page to help users provide their email addresses. You may be able to find more information about this and similar content at piano.io