The 13 Best Waterproof Mascaras That Hold Up, No Matter What
Live, love, lash.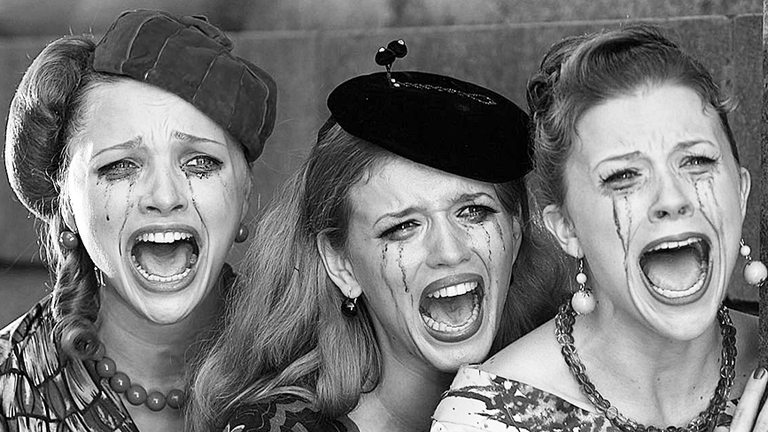 (Image credit: Shutterstock/Getty Images)
If you've been burned by waterproof mascaras, you're not alone. When I first tried one (opens in new tab), I lost dozens of lashes as I gently tried to sweep away the crumbly, strangely tenacious pigment with oil-soaked cotton balls. And that's without even mentioning how the mascara actually worked, which was, um, not well. Dry, brittle, gunky, next. But I've since learned two tidbits about waterproof mascara: First, a good waterproof mascara is all celebrity makeup artists ever use, without exception; and second, the formulations (opens in new tab) have come a long way.
In some ways, "waterproof mascara" is a bit of a misnomer. While these formulations will stand up to scuba diving and spring showers, they'll also stay put during the everyday business of daily life—like touching your face, eating, and living. On a molecular level, waterproof mascaras are formulated without water-soluble polymers, but those polymers also hang on better when faced with any adversity—not just hydration. Which is why a waterproof formula might be your best bet for everyday wear, especially as spring, summer, and sunshine approach.
Just like regular mascara, waterproof formulations can address other lash needs. Ahead, we've gathered ones that lengthen and curl, ones that build volume, leave behind long-lasting pigment, and even ones that do little more than just add definition, albeit perfectly. Ahead, the best waterproof mascaras available right now.
Hannah Morrill is a writer and editor based in Portland, Maine. She's an avid reader, an indifferent face-washer and a sunscreen/retinol evangelist.