The 12 Best Eyelash Growth Serums of 2023, According to Experts and Editors
Say goodbye to lash extensions.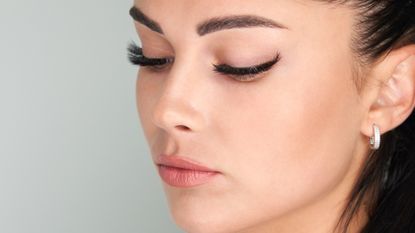 (Image credit: Mariakray/Getty)
Marie Claire Newsletter
Celebrity news, beauty, fashion advice, and fascinating features, delivered straight to your inbox!
Thank you for signing up to Marie Claire. You will receive a verification email shortly.
There was a problem. Please refresh the page and try again.
As someone who may have the world's shortest eyelashes—ones that fall out with every nightly wash of my face—I dream of the kind of thick, fluttery lashes that seemingly only models and celebs are blessed enough to have. Sure, the best mascaras out there promise sky-high, voluminous lashes in a few swipes, but the effect is only temporary, and sometimes—well, actually, all the time—your lashes are begging for some TLC.
Eyelash extensions, false and magnetic eyelashes, makeup removers, and even some mascaras can all weaken lashes over time. Thankfully, because we live in the 21st century, the beauty gods have blessed us with a kind of technology only money can buy: eyelash serums. The best eyelash serums will take your lashes from short and stubby to long and luscious in a matter of a few weeks. I myself have had some impressive results with two serums—GrandeLASH-MD and The Ordinary Multi-Peptide Lash and Brow Serum (more on these products down below). After a few months of consistent use, my lashes are long enough that I can confidently step out with just a swipe of mascara.
But if you're skeptical of the magic of lash serums, we've consulted lash experts—Dr. Nazanin Saedi and Dr. Diane Hilal-Campo—to get the lowdown on everything you need to know. Read on to shop our favorite lash-growing serums and hear from the pros on the ingredients to look for, safety concerns, and how to achieve the results of your dreams.
Safety and Risks of Eyelash Growth Serums
No, not all eyelash growth serums are safe. In fact, Dr. Hilal-Campo says there are "very few" serums she actually recommends her patients use, and it all boils down to one specific ingredient commonly found in serums—Prostaglandin analogues. Prostaglandins are fatty lipids naturally found in the body, whereas prostaglandin analogues are lab-made and used in serums to prolong the growth phase of the lash growth cycle. "While they do effectively stimulate lash growth, they come with lots of risks and side effects," says Dr. Hilal-Campo.
Side effects include fat atrophy around the eyes, discolored eyelid skin, pigment changes of the iris, red, dry eyes, cystoid macular edema, and iris cysts. To see if an eyelash growth serum contains prostaglandin analogues look out for bimatoprost, isopropyl cloprostenate, and dechloro-dihydroxy-difluoro ethylcloprostenolamide in the ingredient list. Dr. Hilal-Campo does not recommend any eyelash growth serums that contain prostaglandin analogues as they could cause permanent harm to the eye.
She warns that cosmetic companies have made their own versions of Latisse that are not regulated, do not come with side effects disclosed, and may even be stronger than the prescription strength Latisse, causing greater side effects. All in all, it's important to research the ingredients of an eyelash growth serum before purchasing, and if you start to experience any side effects or irritation, stop using the serum immediately.
The Best Eyelash Growth Serums
Best Overall Eyelash Growth Serum
GrandeLASH-MD Lash Enhancing Serum
There's a reason this cruelty-free serum has thousands of five-star reviews across the internet. It's jam-packed with vitamins, antioxidants, and amino acids built to tackle the brittlest of lashes. I can personally attest that this serum means business. My lashes grew dramatically in just three months with consistent use, making lash serums a staple in my skincare routine. Even Dr. Saedi is a fan of this cult-favorite serum. "Grande is my go-to for fuller, thicker lashes and brows," she says. "I've used GrandeLASH-MD for years, ever since my eyelashes thinned after pregnancy, and have seen amazing, noticeable, lasting results."
Pros: Pro-approved; Contains vitamins, antioxidants, and amino acids; Hydrates lashes with hyaluronic acid.
Cons: Contains a type of prostaglandin; Over $60 for full-size tube.
Customer review: "DON'T HESITATE BUYING THISSS!!! when I tell you guys my lashes were damaged and so short and thin from doing lash extensions for years. My lash line is looking fuller again! I'm so happy." — Sephora
Best Budget Eyelash Growth Serum
Pronexa Hairgenics Lavish Lash Serum
The reviews don't lie when it comes to this serum—over 19,000 Amazon users swear by this inexpensive product and gave it 5 stars. It contains biotin, castor oil, and peptides to create long, healthy lush lashes over time. Each ingredient is clinically tested and hypoallergenic, two major wins when it comes to eyelash growth serums. If the reviews aren't enough to convince you of this lash-boosting formula, the before-and-after pictures speak for themselves.
Pros: Under $60; Can be used on brows and lashes; Contains peptides to strengthen lashes.
Cons: May take longer to see results.
Customer review: "I have tried lots of eyelash grow serums to make my lashes longer, and this one is by far the best one. I haven't had any irritation or redness around the eyes, and I have seen results. My lashes are a lot thicker and longer now!" — Amazon
Best Doctor-Approved Eyelash Growth Serum
Twenty/twenty Beauty Get Growing Lash & Brow Serum
If you're worried about potential side effects with eyelash growth serums, put your mind at ease with this ophthalmologist-developed (and tested!) product. Created by Dr. Hilal-Campo, she explains, "It uses a blend of plant oils, including castor oil, to promote lashes that are naturally thicker, longer, and healthier. It also doubles as a treatment to soothe dry eyes. It does not contain any preservatives, which are also irritating to the eyes and can cause damage to the ocular surface."
Pros: Developed and tested by ophthalmologists; Free of prostaglandin and preservatives; All-natural and vegan formula; Can be used on lashes and brows; Under $60.
Cons: Difficult to apply; Does not come with brush.
Customer review: This is my new holy grail product! I have tried so many lash serums over the years, and ALL of them have irritated my eyes, until NOW! No irritation and I can already see the difference in my lashes! They are much darker, and have already started to lengthen in just a few weeks! — Amazon
Best Cult-Favorite Eyelash Serum
RevitaLash Advanced Eyelash Conditioner
The Revitalash serum is a cult favorite and for good reason. "Their Biopeptan Complex has a blend of biotin, lipids, and tea tree oil to help with lash growth," says Dr. Saedi. Not only will your lashes reach new heights, but this serum also acts as a conditioner to prevent breakage and to keep lashes strong, moisturized, and shiny. With its blend of vitamins and nutrients, your lashes may develop a natural curl, too. Dr. Saedi adds, "The company has also done extensive testing to demonstrate its results," which is a huge plus. If your eyes are prone to irritation, the brand just released a new formula for sensitive eyes.
Pros: Conditions lashes; Vegan; Protects against breakage.
Cons: Contains a type of prostaglandin; Over $60 for a full-size tube.
Customer review: "I've tried many eyelash serums, and Revitalash is the best. Not only do I see a huge difference in my lash length, but the application is so easy. Unlike other serums that require a new brush each time, revitalash is similar to a liquid eyeliner applicator. Super convenient." — Nordstrom
Best Eyelash Growth Serum for Sensitive Eyes
LashFood PhytoMedic Eyelash Enhancer
Clean beauty is all the rage these days, and after using this all-natural formula, you'll see why. LashFOOD Phyto Medic Eyelash Enhancer uses a blend of medicinal herb extracts, soy protein, and arginine to nourish and grow lashes. With ingredients you'll actually recognize, this formula is 99 percent natural and is even Ecocert certified. With no preservatives or prostaglandins, you won't have to worry about irritation or longtime side effects. Reviewers note that the longer you use this product, the better the results.
Pros: All-natural formula; Free of preservatives and prostaglandins; Strengthens lashes; Dermatologist-tested; Vegan.
Cons: Over $60; May take longer to see results.
Customer review: I am in my late 40s and my eyelashes were looking very sad and depleted. After using this product for a few weeks I am able to see a noticeable growth and I love them. Even my teenage daughter noticed how great they were looking. — Ulta
Best Splurgeworthy Eyelash Growth Serum
Augustinus Bader The Eyebrow and Lash Enhancing Serum
Don't get turned away from the price tag on this pick, this serum by the celeb-loved brand Augustinus Bader produces some serious jaw-dropping results. This nourishing serum contains a powerhouse list of ingredients—biotin, to increase hair growth and strength, roselle and safflower extracts, to decrease triggers of hair loss, and red winter algae, another ingredient to promote hair growth. Over 12 weeks, your lashes will become much stronger and less damaged, resulting in thicker, curlier, and longer lashes. Did we mention this works wonders on brows too?
Pros: Can be used on brows and lashes; Clean and vegan formula; Free of irritants and discoloration ingredients; Contains nourishing and strengthening ingredients.
Cons: Over $100; Difficult to apply.
Customer review: "It does work! Takes longer a little longer than Grandelash, but I like this one because it conditions your lashes so they don't fall out! The moment I use grandelash, my lashes always fall out." — Dermstore
Best Peptide Eyelash Growth Serum
The Ordinary Multi-Peptide Lash and Brow Serum
No-frills skincare brand The Ordinary just released their lash and brow serum over the summer, and it already has over 180,000 likes on Sephora. I've personally been using this serum for a little under two months now as a more wallet-friendly option, and so far I'm pleased with the results. My lashes have already started to lengthen, so I'm excited to see the difference a full three months will make. This lightweight serum is packed with peptides for fuller and healthier lashes and brows. And at just $15, this serum is a great option for those on a budget.
Pros: Under $15; Prostaglandin-free; Can be used on lashes and brows; Contains peptides associated with hair growth (acetyl tetrapeptide and biotinoyl tripeptide).
Cons: Contains four preservatives (Sodium benzoate, Benzoic acid, Ethylhexylglycerin, Phenoxyethanol and Clorphenasin) that "can be damaging to the meibomian glands and the ocular surface, exacerbating a dry eye," notes Dr. Hilal-Campo; Chlorphenasin may cause swelling, redness, and irritation.
Customer review: "I've been using this serum on my eyelashes for the last month and I am seeing results already. I was an avid eyelash extension wearer, so my natural lashes were short, brittle and I had patches that were completely gone. My lashes are full, and longer than they've ever been. I will 100% be buying this again." — Sephora
Best Ingredient-Packed Eyelash Growth Serum
This clinically tested product is chock-full of lash-loving ingredients. Key ingredients include keratin, biotin, plant-based stem cells, and pumpkin-seed extract to help grow your lashes to falsies-length. "With Borboleta Lash Serum, we've been blown away by the feedback from our lash fam," says Borboleta founder, Kim Jaynes. But as with any beauty product, Jaynes warns that consistency really is key when it comes to lash serum. With that being said, reviewers note that they start to see results in as little as four weeks.
Pros: Fast-acting; Safe with lash extensions; Conditioning formula.
Cons: Contains a type of prostaglandin; Over $60 for a three-month supply.
Customer review: "This stuff works like magic. It is the only one I use because the others haven't worked for me like this one has! I couldn't believe the length it gave me! This product only works with consistent use. If you only do it every now and then, you will not notice a difference." — Amazon
Best Eco-Friendly Eyelash Growth Serum
Luna Nectar Moon Boost Lash & Brow Enhancing Serum
If environmentally friendly beauty is important to you, look no further than Luna Nectar's Lash Serum. This serum is completely vegan and all-natural, so Dr. Hilal-Campo counts herself as a fan. "I like that this serum uses entirely natural ingredients to promote lash growth and condition lashes, like castor oil and sweet almond oil," she says. The formula is water-free, meaning active ingredients are extra potent, resulting in faster results. The waterless formula also means that it doesn't contain preservatives, so it's gentle on the eyes.
Pros: Vegan and all-natural formula; Free of prostaglandin and preservatives; Can be used on lashes and brows; Dermatologist-tested.
Cons: Over $60; May take longer to see results; Dr. Hilal-Campo noted the high number of ingredients, adding, "the more ingredients in a product, the more the likelihood of having an allergic reaction to one of them."
Customer review: "While it took me a little longer than some others to see results, they came! I loved more than anything that it's a natural product and not like some of the other harsh chemicals (with side effects) I've used for quicker results. If you want growth without side effects, it's worth the wait!" — Luna Nectar
Best Strengthening Eyelash Growth Serum
Rapid Lash Eyelash Enhancing Serum
For many women, long and thick lashes evade them because the lashes aren't getting the nutrients they need. With RapidLash, each eyelash is given strengthening and conditioning ingredients that allow consumers to finally see the results they want. Strengthening and nourishing ingredients include polypeptides, biotin, panthenol, amino acids, soybean oil, and vitamin-rich pumpkin seed extract. With this ingredient-packed serum, lashes become fuller, stronger, and thicker in as little as eight weeks.
Pros: Strengthening and conditioning formula; Safe with eyelash extensions.
Cons: Contains a type of prostaglandin; Reviewers say it's thick and hard to apply.
Customer review: "I LOVE this serum that does what it says it will. It makes my skimpy, see-through (really!) lashes long and thick enough that mascara makes them look WOW!! It's pricey -- but it delivers and lasts a long time. Highly recommend." — Ulta
Best 24-Hour Eyelash Growth Serum
Hair La Vie Lash24 Eyelash Growth Serum
Who doesn't love a 2-in-1 product? This lash serum features a dual formula for night and day, so your lashes will always be nourished. Use the wand side as a primer before mascara for a long-lasting look alongside promoted growth. Then at bedtime, use the brush side to grow lush lashes overnight. Both formulas use a blend of Red clover extract, biotin, keratin, silk amino acids, vitamin B5, and hydrating fruit sugars to achieve the best lashes of your life.
Pros: Acts as a primer and serum; Contains peptides associated with hair growth (acetyl tetrapeptide and biotinoyl tripeptide); Prostaglandin-free.
Cons: May take longer to see results.
Customer review: "Most things irritate my eyes and turn them red. This does not. I actually use both ends only in the morning and nothing at night. I wait about an hour before applying any other eye makeup. I like that it conditions, separates, and lengthen each lash. I use an eyelash curler after putting it on. I rarely wear mascara, and I like this as a substitute." — Ulta
Best Vitamin-Infused Eyelash Growth Serum
Sugarbear LashCare Vegan Vitamin-Infused Lash Serum
In my lash journey over the years, I've been burned by quite a few lash serums. Some made my eyelashes fall out, some made my eyelids red and irritated, and others showed little to no results. I'm happy to say this lash serum does not fall into any of those categories. After about three weeks of consistent use, I've noticed my once-brittle lashes are now so much stronger and have less fall-out. I've also noticed a tiny bit of growth, so I'm excited to see what a few more months will do. The best part about this serum, though, is because it uses peptides and vitamins to stimulate growth, you don't experience any pesky side effects!
Pros: Editor-approved; Clean and vegan formula; Free of prostaglandin and preservatives; Scent-free; Hypoallergenic; Contains peptides associated with hair growth (acetyl tetrapeptide and biotinoyl tripeptide).
Cons: Over $60.
Customer review: "So far 6 weeks into using it sparingly (about once a day) my lashes are long enough to curl. Even without curling, if I add mascara, you can actually see it. That's a first for me. Additionally, I have sensitivity and this doesn't seem to bother that." — Ulta
Latisse
If you have extra sensitive eyes, especially sparse lashes, or hair loss, it may be worth talking to your doctor about Latisse. Latisse, aka bimatoprost, is the only FDA-approved eyelash growth serum and it requires a prescription from your doctor. Dr. Hilal-Campo explains that Latisse was originally approved as a glaucoma eyedrop treatment and eye doctors are aware that eyelash growth is a side effect of the medication, as well as the side effects mentioned below. "When you're at risk of losing vision with glaucoma, which is a blinding eye disease, these side effects are worth it. They are not if you solely want longer lashes," says Dr. Hilal-Campo.
It is clinically proven to make eyelashes longer, thicker, and darker, and I've seen firsthand the dramatic results you can achieve with Latisse. My mother, who's in her 60s, struggled with short, sparse lashes before talking to her doctor about Latisse, and now has the long, fluttery lashes of her dreams, also inspiring me to get a prescription.
For an easy and quick doctor's appointment, I recommend using Ro, an online telehealth portal. See a doctor or nurse practitioner in the comfort of your home with Ro's online visits. Online, you will detail your symptoms, health history, and goals, then one of Ro's healthcare professionals will review your information, ask any follow-up questions, then make a personalized treatment recommendation. At any time you can ask your healthcare provider questions and check their credentials through Ro's online portal. I personally used Ro for my Latisse prescription and I've never had a more easier or seamless doctor's appointment.
How Do Eyelash Growth Serums Work?
Eyelash serums have become a tried-and-true method for many seeking a doll-eyed look and their miraculous results all come down to the serum's lash-boosting ingredients. Board-certified dermatologist, Dr. Nazanin Saedi, MD, explains that these serums contain "peptides, biotin, keratin, oil, and other natural and active ingredients." With these ingredients, lash serums "work by supporting and strengthening the hair follicles within your lash line and stimulating and extending the growth cycle."
When it comes to eyelash serums and their ingredients, you can also decide to go the all-natural route, which also comes derm-recommended. "I highly recommend only looking for growth serums that use natural ingredients to promote longer lashes," says Dr. Diane Hilal-Campo, board-certified ophthalmologist and founder of twenty/twenty beauty. "These ingredients include castor oil, which features fatty acid ricinoleic acid to help grow lashes, and nutrients like selenium and biotin, which support healthy hair growth."
How Long Before You See Results From Eyelash Growth Serums?
I'm sure you've heard the saying "consistency is key" when it comes to diet and exercise, but the phrase also applies to your lashes. "As with any hair growth journey, you need to be committed and consistent," says Dr. Saedi. She recommends adding your lash serum to your daily skincare routine and if you stick with it, you should start to see fuller, thicker lashes in about three months.
Of course, pay attention to the serum's application instructions, as this could affect your results. Some serums are only applied once a day, while others are applied in the morning and evening. Don't make the mistake of impeding your results by not bothering to read the instructions!
Meet the Doctors
Dr. Nazanin Saedi, MD FAAD
Dr. Nazanin Saedi is a leading board-certified dermatologist serving patients throughout Philadelphia and the surrounding areas. She is a clinical associate professor at Thomas Jefferson University and the Department Co-Chair of the Laser and Aesthetics Surgery Center at Dermatology Associates of Plymouth Meeting. Dr. Naz specializes in a wide variety of cosmetic, medical and surgical procedures, offering the latest, cutting edge technology and services to her patients. Dr. Naz graduated cum laude from Princeton University with an A.B in Anthropology. She attended The George Washington University School of Medicine, where she graduated with distinction and was elected to the Alpha Omega Alpha medical society. She completed her residency at the University of California, Irvine where she served as chief resident, followed by her fellowship in Cosmetic Dermatology and Dermatologic Surgery at SkinCare Physicians in Chestnut Hill, Massachusetts.
Dr. Diane Hilal-Campo is a Board Certified General Ophthalmologist who is highly skilled in both medical and surgical eyecare. Dr. Hilal-Campo has been practicing in Oakland, New Jersey for more than 23 years. She is a graduate of Columbia University, and was in the first class that accepted women at Columbia College in 1987. Dr. Hilal-Campo then went on to receive her medical degree from Columbia University's College of Physicians and Surgeons. She completed her internship in internal medicine at Columbia and then went on to complete her residency at Mount Sinai Medical Center in New York City. Dr. Hilal-Campo is an active member of the American Academy of Ophthalmology and an active member of the American Society of Cataract and Refractive Surgeons. She is also a founding member of a group for female Ophthalmologists in New Jersey. After spending decades treating female patients struggling with dry eye and other painful conditions caused by makeup and beauty treatments, she developed her own brand of eye-friendly formulas, twenty/twenty beauty.
Celebrity news, beauty, fashion advice, and fascinating features, delivered straight to your inbox!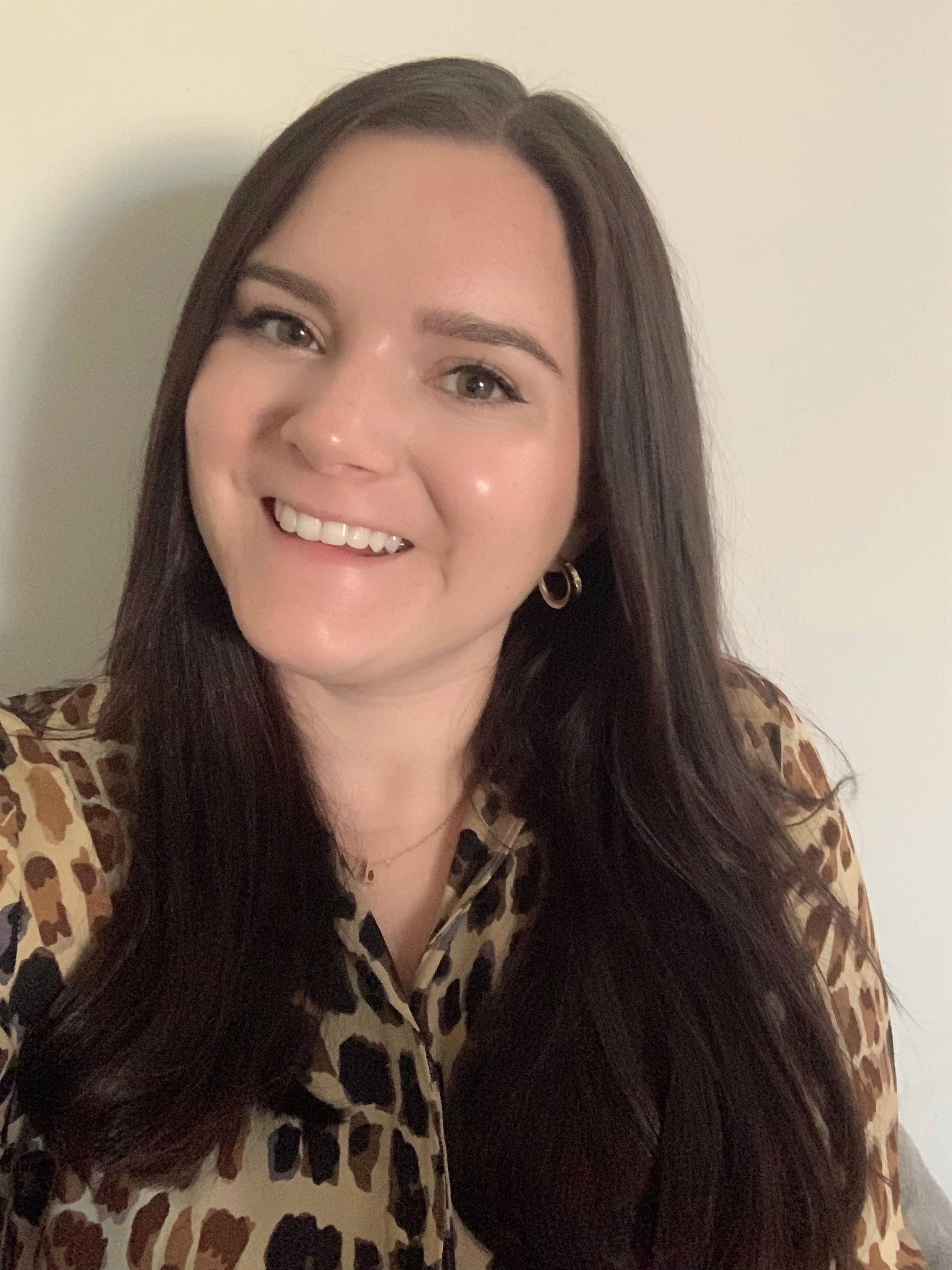 Brooke Knappenberger is Contributing Writer at Marie Claire, where she writes across the board from fashion and beauty to books and celebrities. As a pop culture junkie, Brooke obsessively consumes and writes about the latest movie releases, streaming TV shows, and celebrity scandals. She has over three years of experience writing on fashion, beauty, and entertainment and her work has appeared on Looper, NickiSwift, The Sun US, and Vox Magazine of Columbia, Missouri. Brooke obtained her Bachelor's Degree in Journalism from the University of Missouri's School of Journalism with an emphasis on Magazine Editing and has a minor in Textile and Apparel Management.