15 Stunning Shades of Red Hair You'll Want to Wear This Fall
From scarlet hues to golden copper, there's a shade for you.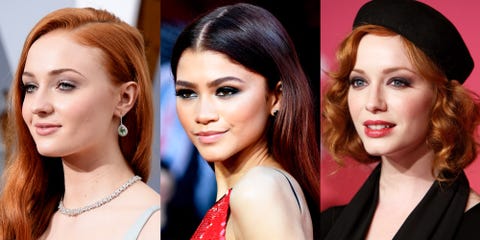 Red hair is one of those shades that many shy away from. It's daring, unforgettable, and absolutely gorgeous—and not scary, I promise. It's gotten a bad rap of being one of those out-there hair colors that's hard to pull off, but I beg to differ. There are several renditions of red hair, that suit every skin tone and texture—it's about finding the right color that works for you. From scarlet hues to golden copper, here are 15 stunning shades of red to take to your colorist.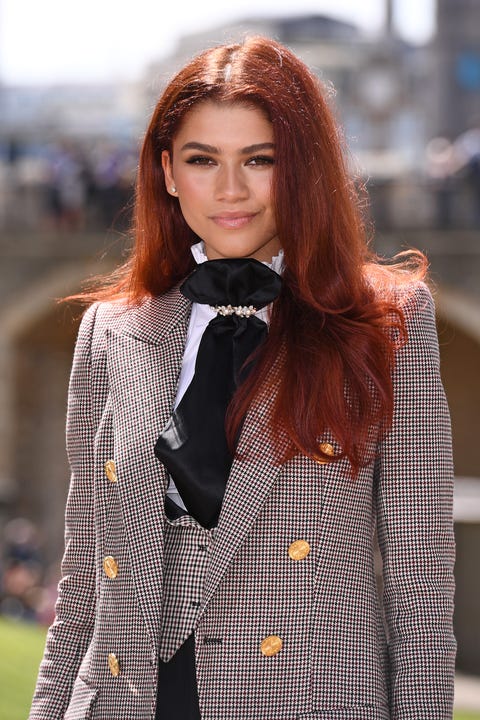 Zendaya's Blood-Orange
Zendaya dyed her hair blood-orange to pay homage to a character in Spider-Man, MJ aka Mary Jane Watson. Although the actress has rocked every shade of the rainbow, this is arguably one of my favorite hair colors she's ever done.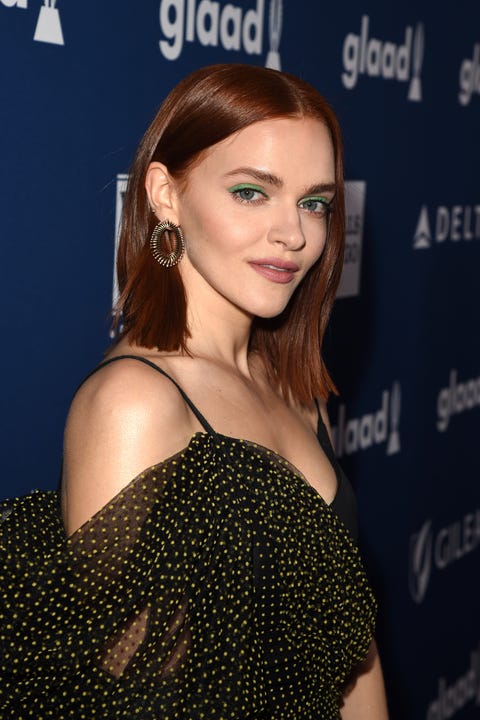 Madeline Brewer's Shiny Redwood
An easy way to spice up a sultry shade even more is with an asymmetrical cut like Brewer. If you really want to nail the look, finish it off with a shiny finish someone can spot from a mile away.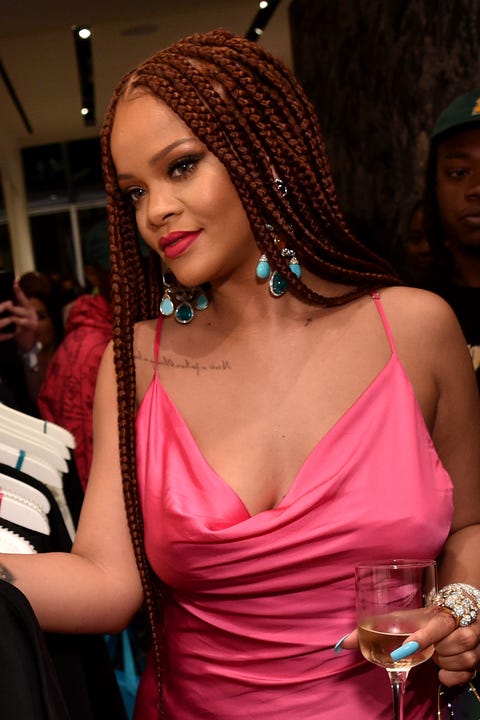 Rihanna's Cinnamon Red Box Braids
Like the rest of the world, I'm influenced by just about everything Rihanna does. But these red box braids she wore at her Fenty pop-up in New York City had me absolutely shook.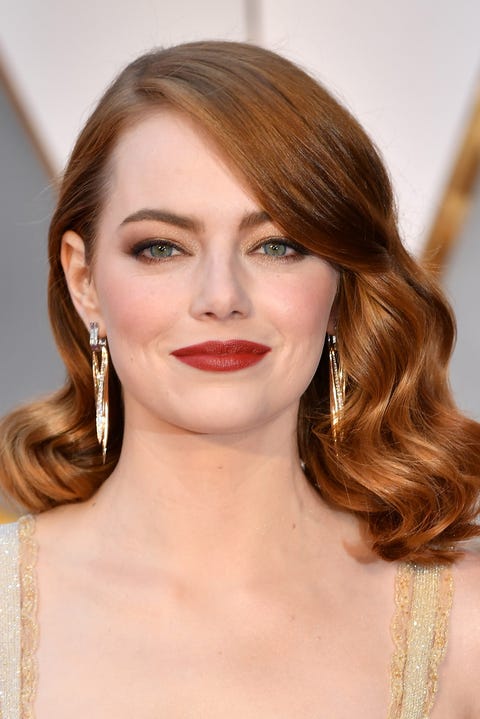 Emma Stone's Golden Copper
Although Emma Stone's dabbled on the dark side this year debuting deep brunette hair, her signature red shade styled in classic, '50s S-wave curls is the classic Emma we know and love.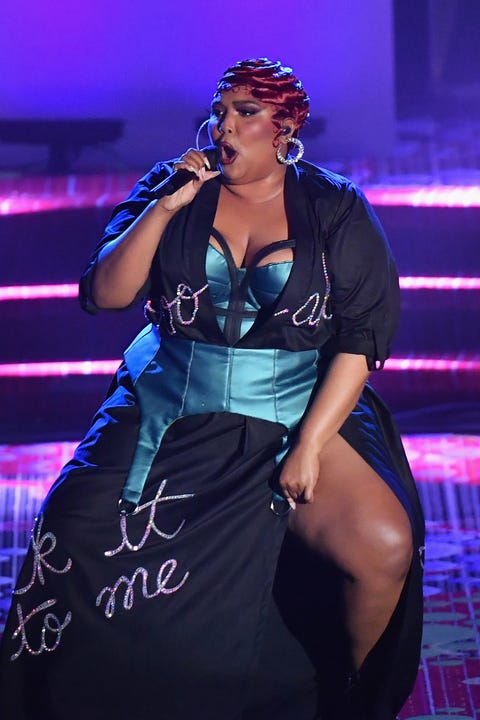 Lizzo's Cherry Red Fingerwaves
I can always count on Lizzo to do two things: twerk uncontrollably, and serve the most fire beauty looks. These finger waves are giving me '90s vibes in the best way possible.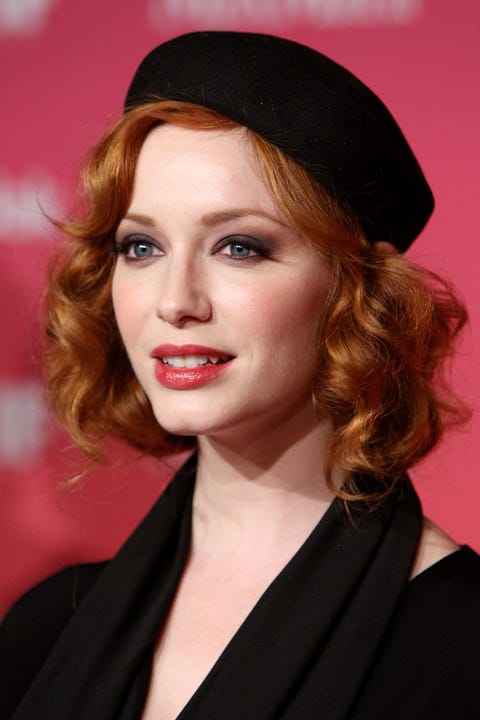 Christina Hendricks' Poppy Amber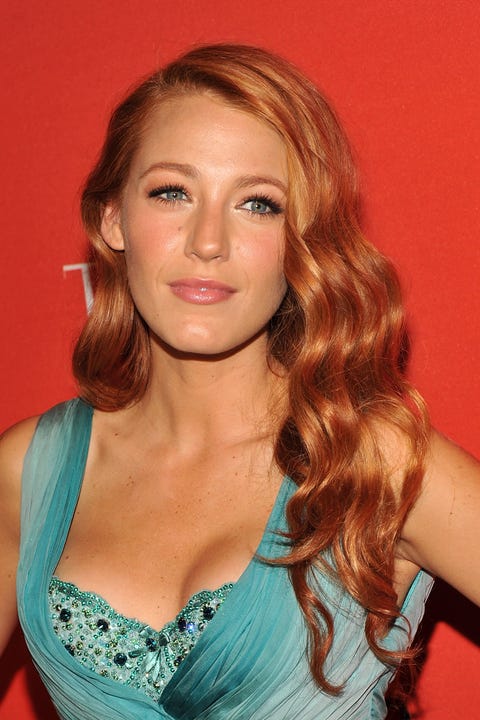 Blake Lively's Sunny Copper
Fact: Blake Lively was born with amazing hair. Another fact: she looks absolutely amazing with copper red hair curled to perfection.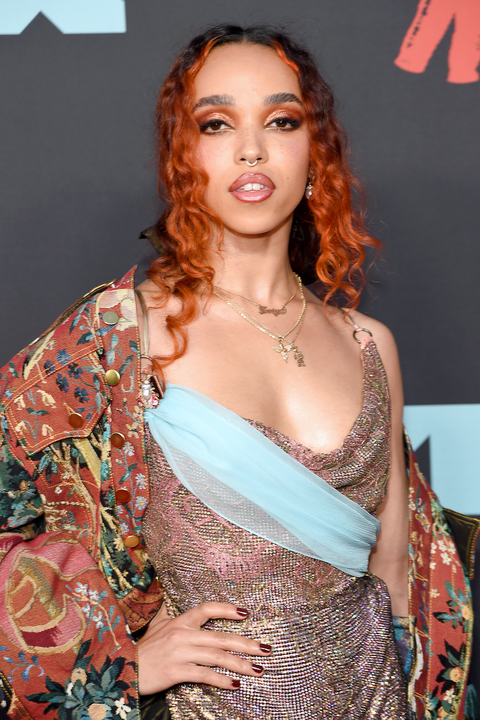 FKA Twigs Bright Apricot
At the 2019 Music Video Awards, singer FKA Twigs stunned the red carpet with copper-colored curls with eye makeup to match. Case in point: red hair can be worn in every texture.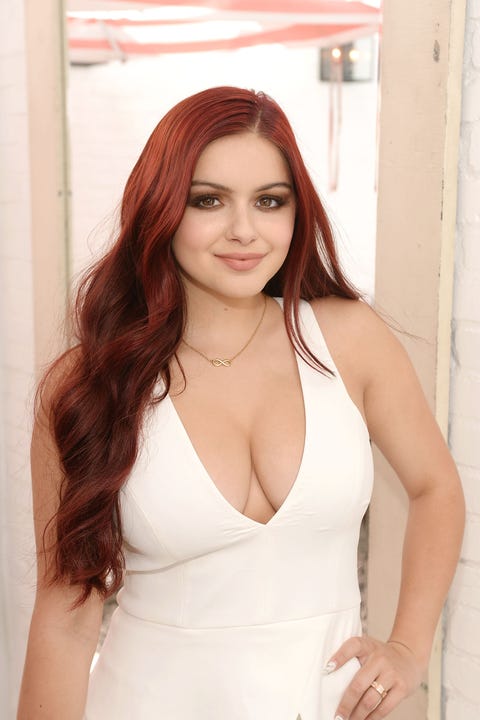 Ariel Winter's Scarlet
Modern Family actress Ariel Winter's mermaid curls spiked in this scarlet shade is honestly so hot. This shade somehow makes her look even more gorgeous.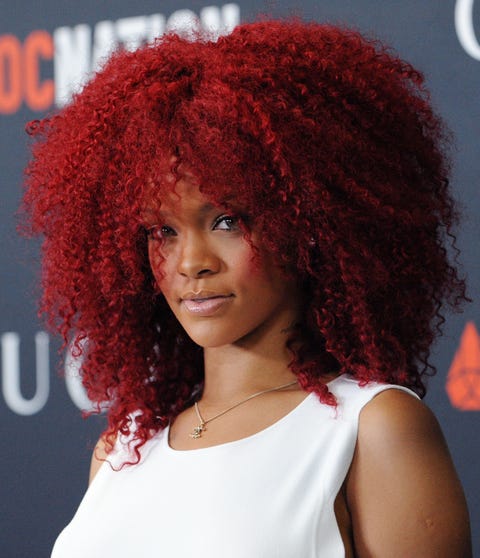 Rihanna's Crimson
I'm throwing it back to 2011, when Rihanna's crimson-coated curls turned everyone's heads. In case you needed a nudge, here's every reason you shouldn't fear rocking fire-red hair and larger-than-life curls.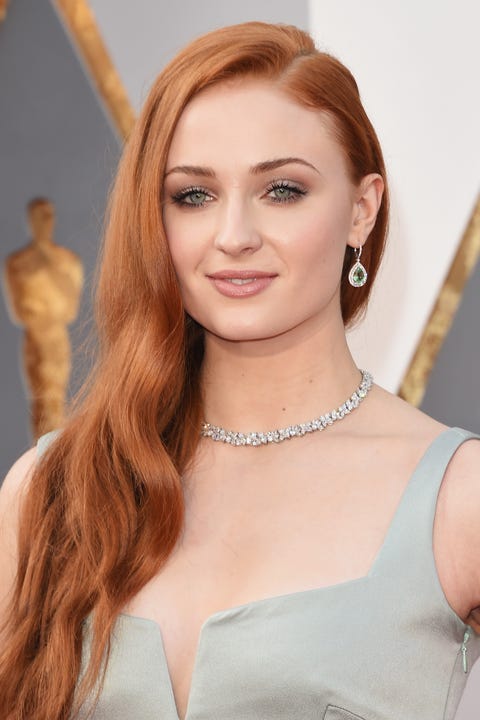 Sophie Turner's Warm Copper
Remember when Sophie Turner and her red hair were inseparable? Well, earlier this year the actress told me the reason she retired her red. "The hair color that is the most me is blonde," Turner shared in an interview. "It's my natural hair color. With red hair, I feel like a classier and more empowered woman. But when I'm blonde I feel normal and tomboy-ish, which is more my personality."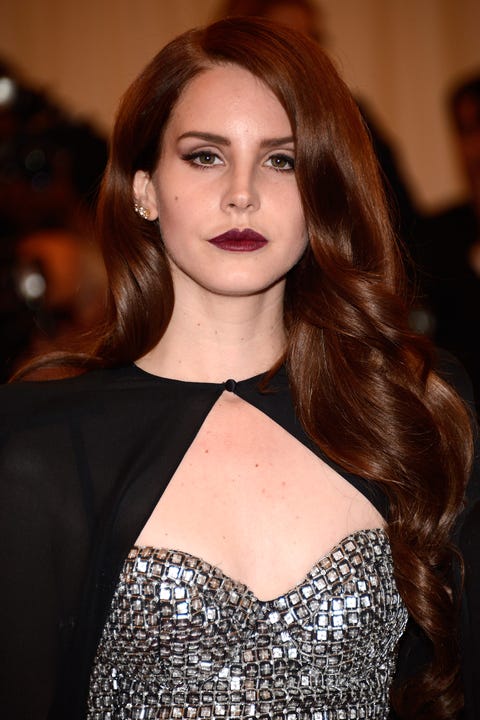 Lana Del Rey's Chocolate Auburn
I can't stop staring at Lana Del Rey's lipstick, which reminds me of my favorite Pinot Noir, and also pairs so perfectly with her loopy, chocolate-red curls.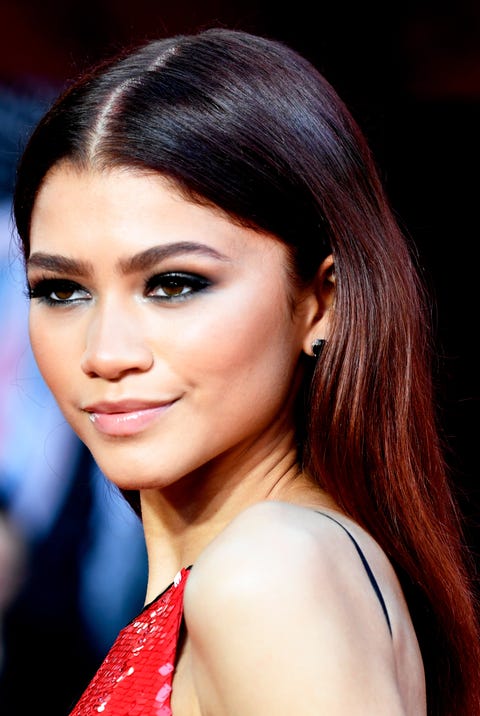 Zendaya's Ruby Red Ombré
Here's a lesson on how to make red hair look even more alluring: try a gradual ombré effect and go brighter on the ends like Zendaya. So much yes.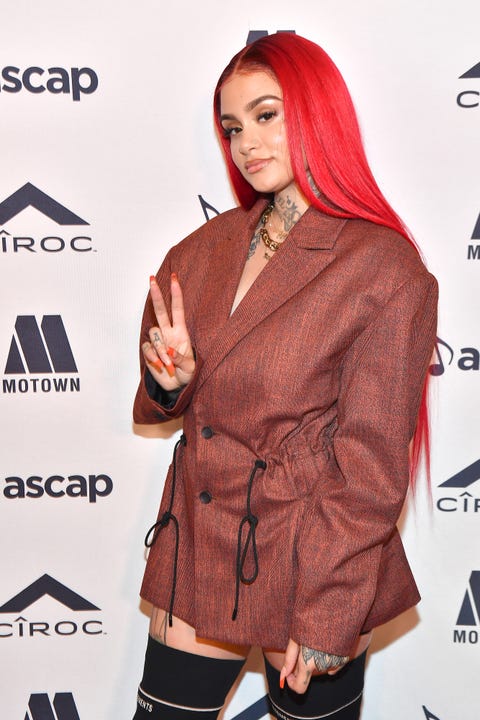 Kehlani's Fiery Fuschia
Kehlani is fire, so naturally, fiery fuschia hair suits her well. I wish I could double-tap this photo.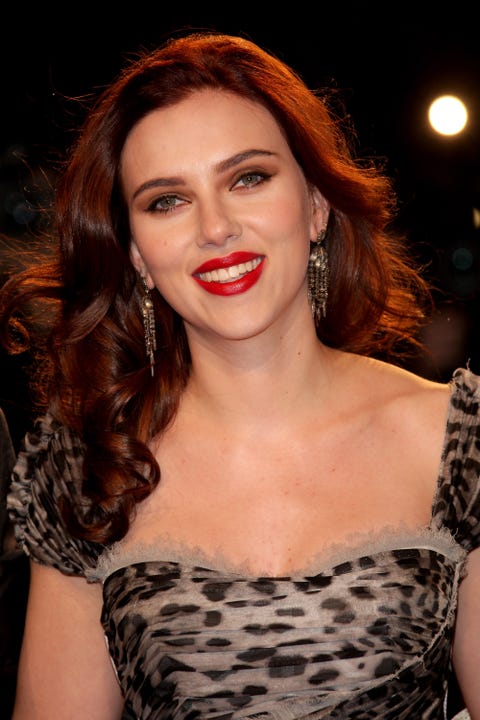 Scarlett Johansson Rich Auburn
Johannson has never been married to a hair color for long, but this deep merlot shade is one I can only hope she comes back to.

•••
For more stories like this, including celebrity news, beauty and fashion advice, savvy political commentary, and fascinating features, sign up for the Marie Claire newsletter. SUBSCRIBE HERE
This content is created and maintained by a third party, and imported onto this page to help users provide their email addresses. You may be able to find more information about this and similar content at piano.io